2023 Virgo Tarot Prediction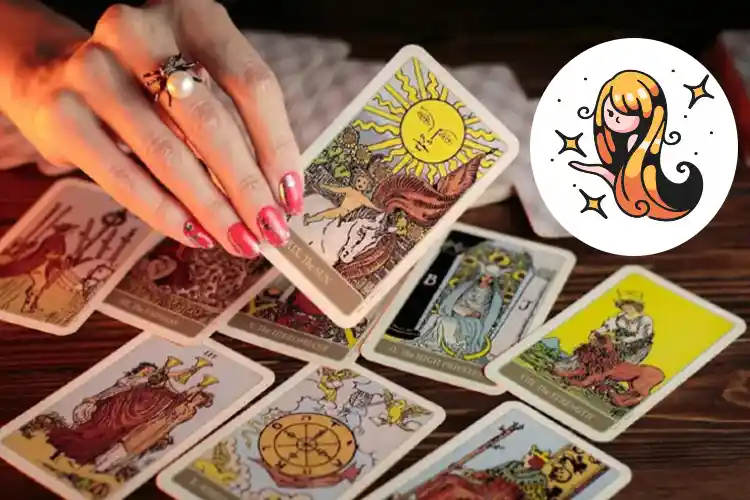 If we talk about the people of Virgo, they are very conscious about their interests. In such a situation, they do not do any such work, due to which they have any kind of problem. However, they are often subject to their desires. Not only this, apart from being a good dog-politician, they are also very intelligent and ambitious.
---
Virgo Tarot 2023, Job and Career
If you see in the new year 2023, then there will be a lot of work burden on you. You will be under a lot of pressure due to being burdened with responsibilities. In such a situation, it can be said that this year can prove to be volatile for you in terms of work. There will be so much work pressure on you that you will not even get time to eat your food.



Now, along with responsibility, your hard work will also increase. During this time you will need to work very hard to complete your routine tasks on time and successfully. Right now you will not get the desired result of your earlier hard work. In such a situation, along with being a little careful, you will need to work and make efforts according to the present time. There can also be a change in job. At the same time, you will need to put in extra hard work and effort to deal with business matters.
In the new year, along with controlling your emotions, you are advised to maintain friendly relations with your colleagues and associates. You are advised to maintain patience in any challenging time or delicate situation. Do not be gullible in front of others, otherwise they may take unfair advantage of you. That's why remain completely practical.
---
Virgo Tarot 2023, Love
According to your Love Tarot, the new year 2023 is going to prove to be different for you for love affairs. This year will help you find a way to fulfill your innermost desires and you will also be able to express yourself better. Right now you may also feel that your social circle and friendship are insufficient and in such a situation you can move towards establishing a serious friendship with someone. In such a situation, it will prove to be a time full of hopes for a lasting and meaningful relationship.
In the new year, you will also be able to express your wishes in a creative way. Will try our best to bring stability and meaningfulness in relations as well. If you are unmarried then the last half is going to prove to be excellent for you. From the month of July, the way for your marriage will be paved and you will also start making efforts in this direction. You will also get the support of planets and planetary positions will prove to be helpful in initiating relationships. This time will also prove to be good for married people. Your relationship will move in a positive direction and you will get full chance to enjoy marital relations. This time will be harmonious and there can be a positive change in your way of looking at things, due to which your outlook towards married life can also change. This will be a new experience for you.
---
Virgo Tarot 2023, Finance
According to your Finance Tarot in the new year 2023, your emotional strength and concentration will increase this year. In such a situation, you have to be very careful in the conversation, because the relationship can deteriorate. Right now money can also be spent for the family. Suddenly some big change can also be seen. So be alert. Right now, problems related to health, especially eye and throat, can also come to the fore, on which you may have to spend.
Now keep yourself active and maintain your energy and focus on accumulating it. Right now the pressure of last year can also be felt. However, this situation will be favourable for you and positive changes will be seen on the financial front, due to which you will feel very happy. Overall conditions will be favourable, but you may face challenges in matters related to finance. In this situation, there will be a need to re-evaluate matters related to the economic situation. At this time you also need to focus on the financial front.
This year you will look financially strong. You will also have excellent leadership skills and you will be very patient. Your patience will be like a strong armour for you, due to which you will be able to solve many problems.
Your honesty and your logical nature will stand you in good stead and due to this you will be able to make good use of this excellent and beneficial period of yours. Keep one thing in mind that if you focus completely on your finances instead of getting lost in fantasies, then this year will prove to be good for you.
---
Virgo Tarot 2023, Health
This time is going to prove to be excellent for you in terms of health. Right now you will pay full attention to your health and will take it as a priority. This will help you in staying healthy. However, if you take a careless attitude towards your health then you may have to face challenges.
You are very health conscious, in such a situation, if you take care of your health, then you can see its positive results. If you are sick, you can get well soon with the right treatment. Do not worry too much about your health, otherwise it may become a cause of trouble. Right now there can be a decrease in your energy, which will not be good for your health. In such a situation, do not worry too much and try to use your energy positively. This will benefit you.
Worrying more about health problems can cause problems for you. You may also have a low immunity right now, so it is recommended to increase your immunity and energy levels rather than just treating the symptoms. You will feel a lot of physical relief from therapeutic techniques like massage.
Lucky Colour: Lime Green
Remedy: Worship the Shree Yantra by keeping it in the temple of your home and offer rose flowers.
Practical solution: It will be good for you to relax. Dancing to your favourite music will be beneficial for you.
Lucky flower: Parijat flower is important for the people of Virgo.
---
---