Aquarius Relationship Compatibility With Other Zodiac Signs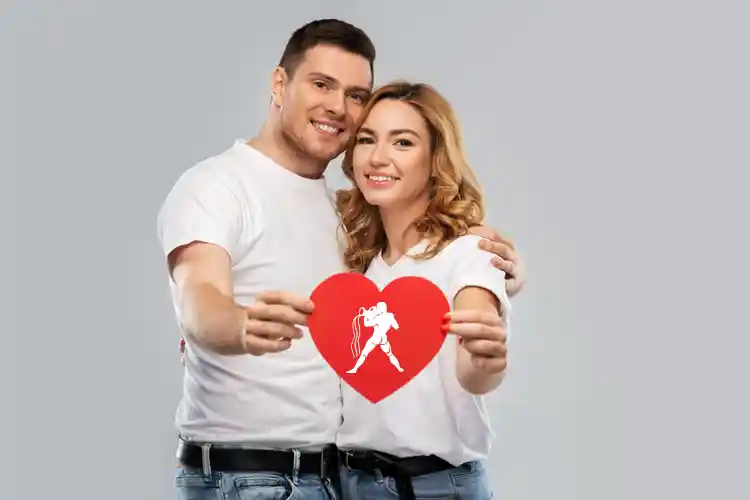 Ah-ha, represented by the Water-bearer sign, Aquarius is the most incredibly charming personality. These fascinating signs are recognized for their sharp intellect, making them unique and innovative there work. Aquarius relationships look for practicality and originality from their loved ones as much as they are for Aquarius personalities; the relationship must have a future before they invest themselves in the same.
Aquarius needs freedom and individuality in their relationship. They are creative and fascinating companions who can always bring something unique and fascinating to their relationship if they are given the freedom to be themself.
---
Aquarius' Different Roles In The Family And Society
Aquarius seems egotistical and too practical in their approach, which is off-putting at first, but they are very emotional and sensitive with the people they trust. Aquarius opens up their views in front of only the people they trust and know will be there for them when needed.
Aquarius personalities are great at socializing. When it is not personal, but with the people and relationships that require them to be open and truthful, they find it difficult to do so, they are those souls that need time and space to bloom completely, and once they do, they won't shut up!
We understand it is difficult for people around Aquarius personalities to place them in their social spectrum, but that is exactly what the magic is about this beautiful zodiac sign. Aquarius relationship to the signs, whatever role they play, is magical. They are one of a kind, and once you are in their closer circle, they will never leave your hand. That's a guarantee they tend to be bored of things easily. But they never get bored of the people they are around, they will push themselves beyond the limit for their loved ones, and they feel it is important for others to do the same.
Are you listening? If you wanna be Aquarius's best match for marriage. They expect a lot from their loved ones when it comes to assurance because they are generally seen to be insecure about who they are. By the way, Aquarius' most compatible signs are fellow air signs; Gemini, Sagittarius and Libra.
To know more about your personality traits, Consult Expert Astrologers now.
---
Aquarius Relationship as Lovers
Aquarius personalities are analytical and skeptical when it comes to love; they seek practicality from their partners, seeking a relationship with a future. Before investing in a relationship, they find it difficult to make their point without being straightforward. But again, they are very romantic at heart, and once they have found their place in your life, they will make the best out of it.
Signs That Are Perfect for Aquarius As Lovers: 
Speaking about the best relationship for Aquarius, they are cosy homes for people whom they love and a safe haven for the ones looking for comfort. Aquarius wife loves being with their loved ones and is always looking for a way to incorporate their loved ones into all aspects of their lives. Speaking of Aquarius Relationship, they build relationships based on strong-found reasons and hate taking impulsive decisions. Also, Aquarius women as a wife always look for ways to support their steps taken in life before taking them. This is how the Aquarius Relationship rolls!
We understand the need to look for answers before the steps in your life have happened because of the surety. But at times, it is important to be in the moment. Start taking life not that seriously and start living your life.
---
Aquarius Relationship as Colleagues
Aquarius personalities are independent and hard-working team players. They are perfectionists and always look for ways to perfect their job. Aquarius are great helpers at work and will always be a smart solution ready for everybody's problems. Aquarius personalities are great at communication and are often found to climb their path higher with the help of their communication skills up to managerial level jobs.
Signs That Are Perfect for Aquarius As Colleagues
Management comes naturally to Aquariu's personalities and will always look out for their team members. They find it extremely terrifying when they fail; hence they work extra hard on their and others' jobs. Also, they are always keen to help and make them useful when in a project and work extremely hard under high-pressure conditions. This impacts Aquarius relationship with others too.
Having an Aquarius personality as a colleague is both a challenge and a great help. They look for healthy competition and do not like others fighting dirty as well. They are not shy about calling out people and will not shy away from being upfront and honest about their perceptions and viewpoints. Before making an important decision, they are found to be keen to take it up with their colleagues before making any decision that in any way can affect anyone other than themselves around them.
Want to know what the upcoming months are planning for you? Get Your Free 2022 Horoscope Report Now!
---
Aquarius Relationship as a Friend
Aquarius personalities are found to be great friends who will not only have your back but also won't shy away from a fight if it comes to that. They always have their friend's back and will always have smart advice for their friends to help them out. They are great 2 A.M friends and are always ready to help, but they hate impulsive decisions and tend to get uncomfortable when their friends decide to do something stupid.
They will guard you against everything and anything without having second thoughts. Aquarius folks are great backbones for a person; you can always rely on them when in need. They are independent souls and do not let their friends fight their battles for them. They are in search of emotional support when needed but not in any other concrete form.
Signs That are Perfect Friends to Aquarius
Aquarius personalities are great at being friends but find it difficult to let other people help them. Instead, they like their individuality and independence to the extent that they won't let it be hampered by anyone or for anyone. They will always have your back but won't like to ask for help for themselves. For the Aquarius souls to understand that it is okay to need help and ask for help, let your friends have your back when in need, without feeling that it might hamper your independence. It is a rightful role of a friend to help when they see their friends with problems.
---
Aquarius Relationship as Leaders
An Aquarius is an extraordinary breed. Those who are born under this fixed air sign are emotionally detached but incredibly upset and want only one thing, a revolution. They're going to begin and end all alone, too.
Some famous Aquarius Leaders:
Abraham Lincoln

Ronald Regan

F.D. Roosevelt
We're sure it sounds over the top, but it's a celestial ruler for you, Uranus, a planet of chaos, rebellion or unpredicted change, sparkles his flashy inspiration and rebelliousness. Talking about eccentricity, an Aquarius woman as a leader cannot help but enjoy a rise, particularly if it concerns a social or political cause. The water sign always fights for its personal rights.
---
Aquarius Relationship as Parents
The characteristics of Aquarius father show that you are excited to become a parent and to organise well for the upcoming episode of your life. You find the children's company pleasant and spend a good time with them. Speaking of Aquarius woman, Devotion and sincerity are the fundamental characteristics of Aquarius mother.
Even as an Aquarius mother, you are always perplexed and unpredictable.
Having this strong-headed zodiac sign as a friend, a lover, colleague, leader, or parent is a blessing. Aquarius women as a mother are great personalities to be around, and they are always great at finding new and innovative ways to do something. Aquarius moms are inspiring beings and are always ready to make the lives of others easier.
Which zodiac sign is the best to be in a relationship? To know Talk to expert astrologers.
---
---