Taurus Relationship Compatibility With Other Zodiac Signs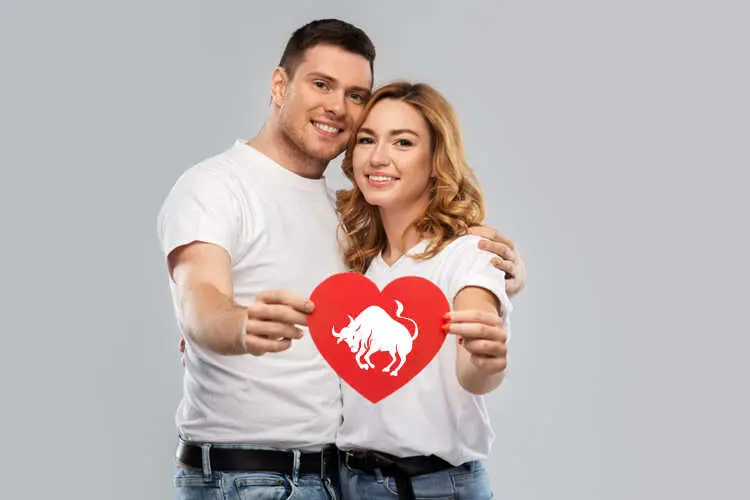 Represented by the bull, Taureans prefer resting in peaceful, bucolic locations, surrounded by soothing sights, calming fragrances, and delicious flavors, just like their heavenly spirit animal. Venus, the charming planet that governs love, beauty, and money, rules Taurus.
However, the second sign of the zodiac sign is a great support system for their friends and colleagues. They are always the backbone of the family. They are tough and always fight for what they believe in, and can even go against the whole world. This dedication, loyalty, and fighting spirit of Taurus personalities attract great minds. It would be best if Taurus zodiac relationships give space and time to open up; they are always great listeners. But they need listeners too. So, you understand your Taurus sign relationships with friends and loved ones and give them the freedom to be independent souls. As this is what they are always meant to be.
---
Taurus Personalities In Different Relationship Roles
Taurus personalities are a mixture of two extreme personality traits. While they are tough and independent in essence, they are also extremely sensitive and emotional. This makes it difficult for others at times to place them in a box. Taurus personalities are usually very skeptical about being open about their emotions and take time to open up. However, the Taurus wife is very strong and brave. The Taurus relationship to the signs, whatever the situation is, they always remain loyal to their partner. They tend to be very dedicated to their loved ones and their betterment.
For the Taurus souls, we understand your need to push away people when they tend to be getting closer to you. But, MMW, let them in, and everything will be great!
Consult Expert Astrologers to know what zodiac signs are best in relationships.
---
Taurus Relationship As Lovers
It goes without saying that Taurus personalities take time to open up to new people. So, it is not surprising that they take a little time to confess and open up about their feelings for their loved ones. Taurus natives are rational beings for whom making lists isn't an option. In contrast, it's more like a necessity.
The Bulls are popular for making rational decisions. So, they take time to make important decisions but are also really impulsive at times. This is why they jump at the first chance of love. They are love-lorn beings and love being in love.
However, it's better to have a little time before jumping into love. Let the rational side of Taurus natives take a while to understand things. No worries, guys, you take your time before making any major decision. Below are some best relationships for Taurus signs:
Signs That Are Perfect For Taurus Love Relationship
Moreover, when two Taurus are in a relationship, they are naturally attracted to one another. Taurus partners are great at maintaining relationships. Also, they make efforts to build on what already exists. Their social skills are always at the mark. If you are looking for trustworthy partners, there is no better choice than this first Earth sign.
Taurus relationships with other signs are always looking for souls in whom they can find the same wavelength, loyalty, and passion. In their love life, Taurus lovers are very passionate about their partners. Also, they expect the same from their partners. They look for commitment and take a while to open up. So, give your Taurus partner some time to relax and open up if you are looking for a lifetime network with them.
Are you in love with the Taurus zodiac? check Taurus Compatibility with other zodiacs.
---
Taurus Relationship As Colleagues
Taurus personalities are very dedicated to their careers, believe in effectiveness and efficiency of quality of work, and are always looking for people with like-minded dedication to work. Taurus personalities are stable energies for a workplace. They are the epicenter of stability and balance in a workplace. They are reliable beings and are very confident about their own work. Furthermore, they fight for what is right and are always fair.
Signs That Are Perfect For Taurus As Colleagues
Taurus personalities are honest and responsible teammates. You can always count on them with bigger responsibilities and results. They are always open to listening to your problems with their positivity and creativity. With this, they can find solutions for the biggest issues. They are dedicated to bringing out the best in themselves and in the people, they work with. They build strong and are great innovators. With discipline and patience, they build better for the whole team and not just themselves.
However, it would be better if Taurus's colleagues trust others as well. Generally, with so much dedication and passion, they tend to ignore the fact that others can work too. Understand the importance of sharing and delegation and learn to work with people together.
---
Taurus Relationship As A Friend
Taurus personalities are very picky when it comes to choosing their friends. They need time to gain trust; however, they build relationships for a long time. The Taurus love for their friends is unaffected by how long it has been since they met you and at what distance they have been from each other in life. They are always ready to help you whenever you need them. Isn't it adorable?
For friendship, the Bulls are looking for people that they can count on. Hence, they believe in quality over quantity, and they take pride in the fact that they have friends that are more than friends and are like family. However, if you have Taurus women as a friend, they are considered one of the most trustworthy friends. They believe in relationships and make efforts towards working on a relationship rather than just giving up.
Signs That are Perfect Friends To Taurus
Needless to say that Taurus pals are beautiful friends and are always truthful about their love for their friends. Their loyalty to their friends is unprecedented. They are always there for their friends, and their memory plays a vital role. Amazing things are not over yet. There is more…
Taurus are the friends who will always remember your birthdays, anniversaries, and other important dates. Wow, some! Right? They are very strong and emotional beings and love taking care of their loved ones.
For all Taurus folks sitting right there, kindly find friends who have the same passion and love for the relationship of friendship. They build long-term, lifetime relationships with their friends. There is no need to mention that their friends are more than family to them, and they take care of their friends with great dedication.
---
Taurus Relationship As Leaders
Taurus personalities are naturally good at management, and they are very smart to make these managerial skills put to good use. They make conscious decisions as leaders and give open opportunities to their team employees. By the way, Taurus bosses build a strong base for the team employees to build their future on.
Taurus women and men as leaders are trustworthy. They always grab opportunities for their team members and help fulfill dreams for others as well as their own. It goes without saying that Taurus pals are practical, patient, and peace-loving leaders. They build on a working environment for all to prosper. They believe in fairness. Hence, that's the reason they always treat their team members with unbiased decisions. Also, they open the field with enormous possibilities for growth and prosperity.
Some Famous Taurus Leaders
Vladimir Lenin
Harry S. Truman
Oliver Cromwell
Taurus leaders are patient when it comes to learning and provide many chances to their employees to regain their knowledge and correct their mistakes. They are very dedicated to their work as well as their teammates.
However, it is important to give time to your employees, but it is also important for you to give them some tough love and advice when needed. As you know, strictness is not the strongest pursuit of Taurus but is needed as a leader. So, build a team that is not just smart but is also STREET SMART.
Taurus, my friend, the world is difficult today, but so if you believe in yourself, everything is possible.
The upcoming months may bring unexpected changes in your relationship. Reveal it with Free Personalised 2022 Yearly Report!
---
Taurus Relationship As Parents
The influence of Taurus parents on their children is wonderfully grounding. Everyone wishes to have Taurus men and women as their parents as they are practical and patient in their approach. Also, they are ready to smile and cuddle. The Taurus mother is known for her nurturing and unconditional love. Getting enraged is very rare as there are very few things that annoy you.
We know your Lil champs are special for you. Yes, it's essential to nurture kids with all the love and care, but at the same time, it is indeed essential to be careful they are not spoiled. Total pushover for all their smallest demands is not really required. Everything in moderation is always welcomed.
---
Wrapping Up
Taurus personalities are beautiful souls with dedication and passion for relationships and work alike. However, they build relationships for a lifetime and always work with a need to become better. Taurus natives work for all and believe in quality over quantity. They are always looking for ways to work on a relationship and build strong bonds over their lifetime. Lastly, Taurus's beauty is commendable, and they have a big round of applause for their hard work and dedication.
Talk to expert astrologers to know what zodiac signs are best in relationships.
---
---