Capricorn Health and Wellness – Capricorn Health Problems, Ideal Foods, etc.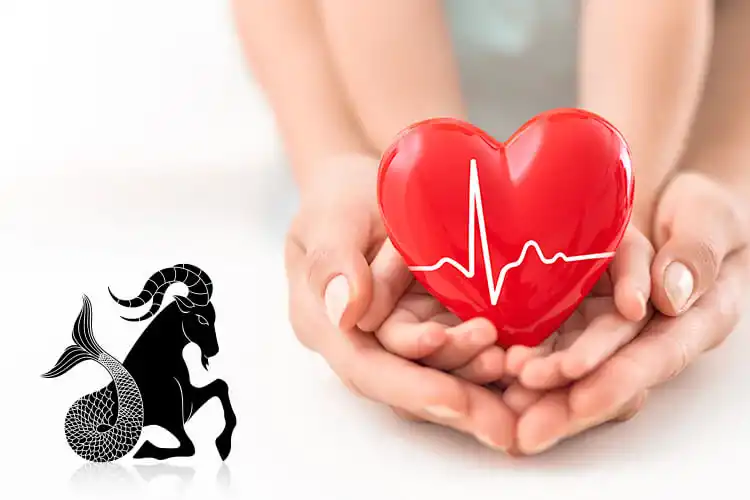 Capricorn-born natives have a high tolerance for major and minor illnesses, so they can generally be in excellent shape in aging. In reality, as they get elderly, they tend to be healthier. They are from the breed that makes the most incredible older folk.
Their structure, on the other hand, can be fragile, including their knees and bone structure. Colds, arthritis, kidney stones, stomach issues, and even skin conditions such as shingles pose a threat to them. They should avoid alcoholic beverages and high-calorie foods.
---
Possible Capricorn Health Problems
They can be so lost in work that the Capricorn natives can risk their self well-being by working over the limit. They do not know when to slow down, which can be self-destructive for this zodiac sign.
Furthermore, Capricorn natives are vulnerable to arthritis, rheumatism, skin problems and eczema, bone infections, knee fractures, and depression. Kindness is the secret to healthy living for Capricorn. They should protect their well-being by maintaining a balance between meals, work, leisure, exercise, and sleep.
Talk to our expert astrologers and shield yourself from all imminent health issues.
---
Food for Capricorn
People born under the Capricorn sign have healthy eating patterns. They are punctual as far as consuming food is concerned, tend not to be interrupted when feeding, and consume wholesome diets like figs, and spinach. Also, milk, citrus fruits, eggs, cereals, whole wheat bread, almonds, brown rice, and fish are favorable.
Their diet, on the other hand, can become monotonous. They can continue to experiment with new foods. Capricorn governs the bones and teeth, so foods that contain calcium like dairy, sardines, and dark leafy greens should be a part of a regular dietary plan.
---
Capricorn Physical Structure
The natives of Capricorn have decent bodies, are pretty, and have perfect skin. They have a high eyebrows, small upper lips, and a well-proportioned chin. However, their height ranges from petite to medium. They have warm, intense eyes that can look cold at times. Talking about their expression, they are calculative and steady.
They closely examine each term they utter. They seem to have the analytical appearance of a philosopher or a scientist. Their overall presence is pleasant, clean, and clear. They place a higher value on functionality over appearances.
---
Capricorn Beauty
As Capricorn natives have a sculpted skeletal structure, they have gorgeous figure that attracts attention everywhere they go. Tight-fitting clothes will help to accentuate their body shape. Anti-wrinkle cream for the neck and a pedicure for big feet are the two priorities you should take care of.
They look nice in glossy brown lipstick and nail polish, and they enjoy the publicity. Also, they can be finicky at times, but they still seem graceful. However, they choose to dress in a traditional manner. Jewelry is not their personal favorite unless it is a family heirloom.
---
Some other traits of Capricorn
If you are a Capricorn, you are very dedicated to your professional life. You are optimistic and hardworking. People who have this sign are the most successful. They are extremely resourceful. Capricorns are a piece of gold when it comes to their hearts. They are very honest and committed.
Other zodiacs can swear by their generosity and ability to assist others. You are super dependable and will always be available for loved ones when needed. Also, you are known to go against all odds to protect the people you feel connected to. Duties and responsibilities are always at the top of your priority list.
Capricorn is a true believer that hard work is the only way up the ladder. However, Capricorns are the shining zodiacs who have worked their way hard into their achievements and success. You can gel quickly in a group and become an important member.
Your dedication to teamwork is fantastic. Also, you are intensely optimistic and motivated by a strong desire to excel. Capricorns are tenacious and still strive for a brighter and more prosperous future.
Capricorn natives' attraction to classiness and elegance is unparalleled. By the way, the Mountain Goats are charming and caring. You are not a part of the crowd when it comes to following a trend blindly.
It's Better to have Awareness Than Regret Later! Have Insights into the Impacts of all Astrological Happenings Beforehand.
The natives of this zodiac are excessively serious people, feeling in charge of defending and caring for others. You always have a serious look, making you seem unapproachable so much that you may seem boring.
You can give your opinions about others, which may seem unnecessarily critical at times. You love to lead, which can be stressful for your loved ones. Sometimes, you may become gloomy and sad. You can get depressed easily and need company that can make you feel good.
Your place in society is irreplaceable. You will never leave the side of the people who you really care for. Family, home, and friends are of great value to Capricorns. They are very passionate about family and enjoy caring for them. As of now, time to say goodbye as we conclude this blog of Capricorn health horoscopes.
Consult our expert astrologers who guide you about your healthy life as per your zodiac.
---
---