Cancer Health Horoscope – Cancer Health Problems, Ideal Foods, Traits etc.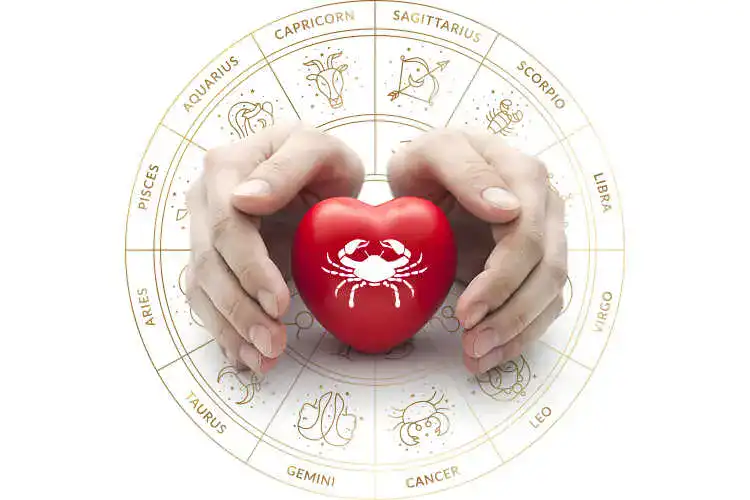 Cancer-born people are sensitive, delicate, and extremely intuitive. You've got moderate, round, wide, and beautiful skin, a medium-hight structure, and usually look younger than your age. Only if you feel emotionally secure, your body, mind and soul will remain healthy. You are one of those who are helping others.
To feel the needs of others and to use food and laughter to cure and nurture them is too creative and intuitive. But it still upsets you. Thus, it makes you susceptible to medical issues and mental stress. Yeah, sometimes, Cancer's zodiac sign mental health rolls this way only. By the way, you have a complicated emotional structure.
If you are a Cancer, then congo for reading as this impactful blog is just for you. If you are not, do give a shot reading for your Cancer friends and family members. So without any ado, let's explore the Cancer health horoscope.
---
Possible Cancer Zodiac Health Problems
You are a homebuilder; you love to eat and feed your loved ones. But the other side of the fence lies in the fact that you both use food to celebrate and mend the broken heart. It is particularly as you age that makes you vulnerable to rubbish. Distress and nervousness often make you susceptible to alcohol. Either you eat too much, or you go hungry. The chest is your vulnerable spot. However, heart diseases are common to you.
The worst thing is that people born with Cancer feel ill or feel too good if they already have problems without reciprocal disorders. You regard laughter as the best medication, especially for emotional conditions. Affected by the Moon, water retention for the duration of the Moon is the most serious health problem you face. This extends to all mankind, but it is more deeply felt by Cancer controlled by the Moon.
You can consult our expert astrologers to lead a healthy & happy life through astrology.
---
Food for Cancer
Food is not just a source of food for you. Cooking is your way of showing love to those whom you love; eating gives you a sense of safety and a feeling of fellowship with your mates. You can take care of body fluids and general nutrition to prevent problems with your health if you are governed by the Moon signs.
You can keep emotions and feelings back if you're overweight or have water retention. At other times, you may be hungry to take care of yourself and tell others that you are not nurtured. A potassium-rich diet will help you cope with stress and, particularly, water retention. It regulates the fluid levels in the body. Spinach, red pepper, peaches, banana, papaya, mushrooms, and squash are good sources of potassium.
However, you also use nostalgic food, chocolates, or ice cream produced by your grandmother in times of stress. It should be strictly avoided to eat while under stress. In order to increase emotional freedom, you can include foods that are low in sugar, fat, wheat, and dairy. This diet, however, is not lifetime realistic. You will try to follow this diet one week a month to often detoxify your body.
---
Cancer Physical Structure
Cancer signs have an average body height and short legs. You have a circular profile, smooth skin, pale teeth, and prominent foreheads. Your hair is typically brown, and your eyes are short, circular, and blue or grey in color. Sounds so attractive! Your nose is probably short, maybe upset, and your mouth is wide, smiling. You have a very broad skull, brows that overhang, and high cheekbones.
The lower jaw and prominent or irregular teeth have been pronounced. Your arms and legs can be longer than the rest of your body. When you walk hard, you walk tormentingly and waddle a little. You have broad shoulders and big hands and feet. Your personality, and not only your physique, make you unique!
---
Cancer Beauty
Natives of the Cancer zodiac sign have a delightful charm. You mostly dress according to your mindset. If you are unhappy, red, upbeat, orange, or hoping, you prefer blue or grey. You can still be found neatly dressed, though it may not be in the most lavish attire. Good and different clothes are your signature. At a fair price, you want to receive beauty products and treatments. Therefore, you are normally not loyal to any brand and also refresh beauty products and treatments.
Organically, toned eyebrows, such as tans, browns, cream, and mauve, will take away your beauty and look. Brown and black lines on your beautiful and gentle eyes look fabulous. You love body-hugging equipment mainly made of velvet and silk. You pull off clothes with a retro flavor better than anyone. You like to wear a necklace of pearls as it brings out your emotional side. All the men out there, hold your horses. May you find your best partner soon.
---
Some Other Traits of Cancer
Sometimes overlooked is the characteristic of tenderness which is prominent in Cancer. Cancers find it difficult to tell what they thought. They will shut down emotional responses if hurt to confuse things a little more. While they may seem to others to be emotionally unreliable, they are also simply emotionally sensitive.
The family created by Cancer with its partner gets endless loyalty and commitment. Cancer natives may have great love, but they must first learn to offer it. They must. Once you do, your family will flourish under your care.
Cancers' homes are very attached. You regard your homes as your retreat. They cannot live without a home to call themselves like hermit Crabs. Home makes you feel comfortable and grounded. However, Cancers would spend a lot of money decorating their homes and filling them with all the things that give them comfort and make them feel safe.
Hey pals, an amazing ride comes to an end! Hope you got a clear picture of Cancer's problems zodiac and may you grow stronger from it as you have learned quite a few things. But as we say, never say never; just keep rocking and keep loving yourself. Cheers!
To know more about your personal zodiac health info, Talk to our Expert Astrologer Now!
---
---