Which Zodiac is Gemini Best Friend and Gemini Worst Enemy?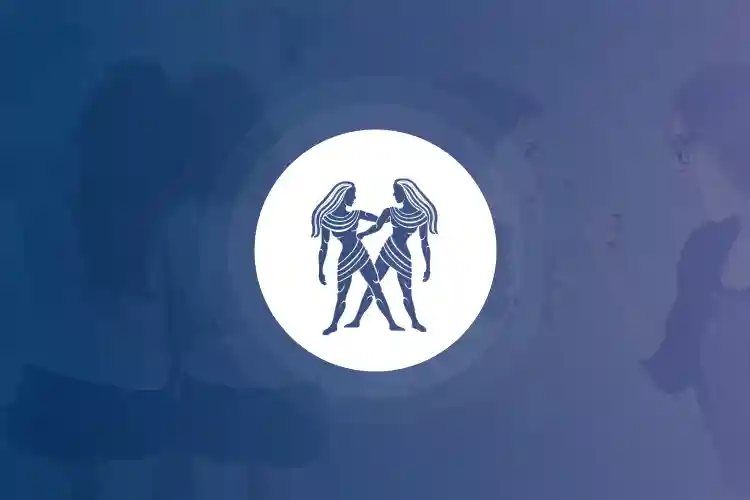 Ever since the mystic astrologers have gained recognition & popularity for their accurate prediction, they have been continuously approached to analyse personalities. Also, they help to quell the curiosity of seekers to understand which Zodiac signs go well together or highly toxic to each other. Simply speaking, the concept of Zodiac Compatibility & Incompatibility is gaining ground as more and more people find value in the findings that make their everyday lives so much more hassle-free.
---
Unique Gemini Traits
The communicative planet of Mercury rules the individuals of Gemini descent. You are a mutable Air Sign. A sign depicting twins, you are witty & intelligent individuals. Being a Gemini, you love to talk, share stories and laugh out loud with your friends and colleagues. You are always looking forward to adding value to the lives of the people you meet through sharing your knowledge, insight & experience with them. You are curious to learn new things in life. You are a no-hassle individual & carry a casual approach towards life. You are always in big groups of friends and colleagues, and you are very friendly.
Explore what kind of equation you will share with each of the 12 Zodiac Signs.
Now let us explore the Gemini most compatible friendship zodiacs and who can be your potential enemy.
---
Gemini Compatibility Best Match Zodiac : Aries, Gemini, Leo, Libra, Sagittarius and Aquarius
Aries
Your friendship with the descendants of "Aries Zodiac" will be solid. You will share a very lively and incredibly dynamic bond with them. Nevertheless, you will have a lot of fun together. Your Aries friend & you are always on your toes and ready to try new things and experiences. You can have fulfilling creative collaborations with your friend. Both of you tend to play with danger. Your friends will not be bothersome; however, in a playful mood, if they ever do bother, you could turn up to them with complete liberty. Your friends are fond of your straight forward attitude, and you respect their patience while handling multiple things. Both of you get involved in activities that are fun & engaging. You and your friend can always overlook each other's shortcomings. Read more…
Gemini
Both of you are high in spirits and have a lot of fun together. You can easily spot your Gemini friend in a room full of people. Both of you draw huge crowds and happily so. You indulge yourselves in stimulating discussions on trending topics and current affairs. You and your friend will not back out of discussions and debates when you can seem to agree with each other. But it will always be in good spirits. You love catching up with your Gemini friend when you have something new or exciting to share. Read more
Leo
You are the most compatible with individuals of Leo Zodiac. You will immediately hit it off at the very first meeting itself. Your friend & you admire each other a lot. Out of all your friends, you are naturally more effusive & affectionate towards your Leo friends. You always have a lot to talk about and laugh out loud whenever you meet up. You share your friend's enthusiasm. You are both highly active & bubbly whenever you are together. You and your friend are both exceedingly fond of activities. You do not mind engaging in activities that burn out your energy. You make a fun and loving bond with your Leo friend. Without any doubts in mind, Leos are best friends for Gemini. Read more
Libra
You guys are made for each other, especially while having fun! You admire your friend's bubbly nature, and they crack up at your snappy comments. You guys indulge in endless discussions on anything & everything under the sun! Such discussions generally last for a very long time. Coming to a mutually agreeable decision will take a lot of time, be prepared! It is more because they find it hard to make up their minds and change your mind often. Do not frustrate yourself by planning out events & activities because, in the end, you will not follow the plan at all! You might take a call by flipping a coin or selecting a chit randomly! Read more…
Sagittarius
You and your Sagittarius friend come from a radically extreme direction, and astrologically you are opposite Zodiac signs. But that will not come in the way of your friendship. Your Sagittarius friend will analyse an issue from one direction, that which they find true. However, you tend to analyse situations from all directions. You look at the precise & keen details while your friend is interested in the bigger picture. Keeping this aside, both of you are social creatures. You share an equal fondness for vacations and travelling. While you indulge in activities of common interest, you will make a strong bond with each other. Read more…
Aquarius
You have a natural & instant affinity for the individuals of the Aquarius Zodiac. You instantly make a connection with each other. It is because both of you share a very keen and alert mind. You'reYou're very much likely to keep your friend on toes while they will bring consistency in your life. Your Aquarius friend can get quite stubborn at times. However, you can easily avoid this attribute of theirs. Even they can let go of your inability to keep a promise. You engage in a couple of leisurely activities that can make your bond grow stronger by the day. Thus, Aquarius is the ideal Gemini best friend match. Read more…
---
Gemini Incompatibility: Worst with Virgo & Pisces
Virgo
The individuals of the Virgo family, just like yourself, share a similar approach to life from the mental point of view. However, both of you oppositely execute the ideas. They get completely freaked out because you tend to change your mind each time, and you find their approach quite dull and tedious. You are always over analysing the Virgo sets standards while they do not leave any opportunity to find faults and mistakes in your endeavours. Read more
Pisces
The individuals of Pisces descent are susceptible, while you are pretty fickle & careless most of the time. It is one reason why you will not get along well with each other. You are spontaneous & playful by nature, whereas Pisces are moody, broody & emotional. If you ever are in any relationship with the descendants of Pisces, you are likely to fall prey to a host of misunderstandings, mistrust & instability. Building a harmonising relationship with Pisces is quite a challenge for you. Thus, Pisces are not a Gemini best friend sign. Read more
---
And That'sThat's It
Relying on Astrology to seek the answers for your relationships & compatibility is likely to give you a headstart in the right direction. However, we should not rely only on our stars to gain insights. How much will a relationship succeed? How long will we be friends? Or how much potential is there to gain enemies? These could be the common questions cropping up in your mind. Please remember Zodiac Compatibility or Incompatibility is an extension of Astrology'sAstrology's fundamental predictions and not the last resort.
---
---