Perfect Pisces gifts that your Piscean Friend Will Surely Love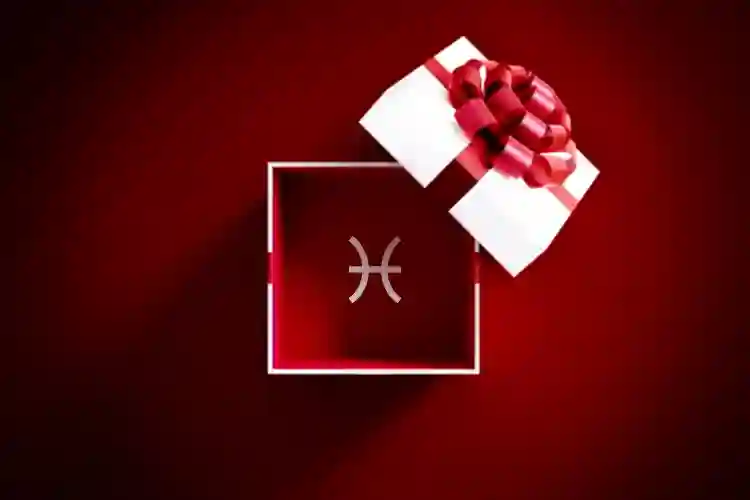 Pisces is such a pleasant sign; they appreciate being in the company of notable people. These are unselfish individuals who are constantly prepared to assist others without expecting anything in return. Pisces is a Water sign, and as such, this zodiac sign is known for its sensitivity and emotional expression. Because Neptune is their ruling planet, Pisces are more intuitive and artistic than other signs. As Neptune is associated with music, Pisces expresses their musical preferences early in life. They are generous, sympathetic, loyal, and caring people. Let's design the greatest present ideas for Pisces people based on their characteristics because it's their birthday month.
---
Pisces Woman
Birthday: Between 18 February and 20 March
Symbol: Fish
Element: Water
Ruling Planet: Neptune
Positive Traits: Artistic, Musical, Merciful, Selfless, Responsible, Authentic, Creative, Empathic, Gentle etc.
Popular personalities: Emily Blunt, Elizabeth Taylor, Olivia Rodrigo, Rihanna, Lisa Loeb, Alia Bhatt, Preity Zinta, Shruti Haasan etc.
---
Gifts For Pisces Woman
Pisces sign is a very romantic sign. Give them love letters and roses, and perform a poem about how much you admire them if you're dating one. If you're giving a Pisces friend or family member a gift, they'll probably appreciate a romance novel, a bunch of flowers, or a handwritten message expressing your gratitude for their friendship.
Pisceans are controlled by Neptune, they have a natural affinity for music from an early age. They are usually quite artistic and appreciate many types of music. Pisceans are considered to be happy when they are with others, so giving them a musical instrument is a good idea. Guitars, violins, mouth organs, and drums are some of the best Pisces gift ideas.
They are overthinkers and incredibly responsible, yet they have a tendency to forget a lot of things. They are aware of the importance of language, whether spoken or written, and a diary is an excellent present option for them. If you have a Pisces  narive friend in mind, send her a diary or journal, just as we suggested.
This water sign is a huge fan of nature and enjoys travelling to far-flung corners of the globe. Their appreciation for nature endures despite their lack of outward displays. Green presents are considerate gifts to give to a Pisces buddy. Because of this zodiac sign's finicky character, if you go with a clichéd option, you'll be seeking for a long time. As a result, one of the thoughtful gift ideas for Pisces would be a plant.
Know about your zodiac gift and its effect on your life. Get a Free Yearly Report.
A Pisces appreciates traveling as much as she or he enjoys being in the company of close friends. They are the ones who plan and carry out the most extravagant vacations. Thank your Piscean pal with the most passionate gesture of thanks this year: chocolates. Chocolates are a timeless memento gift option for Pisces that never goes out of style.
Notice how socially active your Piscean acquaintance is, but how little attention they devote to their own needs. Send Pisces gifts during their birthday month by framing their favorite memories on Pisces mugs, pillows, table lamps or mousepads, so they may love themselves as much as they love others.
Consider how your dear Piscean's face will light up with the biggest smile as soon as she sees lovely floral arrangements. Flowers are more than just mood boosters; they also carry a magical aura wherever they are maintained and distribute it to whoever they are given to. This February/March, give your Piscean buddy beautiful surprises.
One can also give their Pisces mate a Silver Pisces pendant. It has the yellow sapphire in the center of your distinctive Pisces symbol, which enhances your style and elegance while also bringing the cosmic forces of these powerful jewels into your life. The attuned Blue Sapphire will offer you an extra edge against life's hardships. Its advantages include emotional and mental balance, as well as the restoration of sparks. In both life and business, progress is essential.
---
Pisces Man
Birthday: Between 18 February and 20 March
Symbol: Fish
Element: Water
Ruling Planet: Neptune
Positive Traits: Intuitive, Creative, Loyal, Compassionate, Adventurous, Intense etc.
Popular personalities: Steve Jobs, Aamir Khan, Kurt Cobain, Daniel Craig, Bruce Willis, Anupam Kher, Shahid Kapoor etc.
Consult Expert Astrologers to get an idea about What do you get someone interested in astrology?
---
Gifts For Pisces Man
Men born under the sign of Pisces are often laid-back and upbeat. These people are also extremely sensitive and emotional. As a result, they place a higher value on your feelings and thoughts than the gift item you have for them. All they need is a snuggle from you to make them feel as if you care about them as much as they do. These types of men are usually imaginative, creative, and have a good sense of humour. Purchasing Pisces Gifts is thus not a difficult task.
For the Pisces man, a nice umbrella is a terrific gift option for his birthday, as it would really please him. If you're looking for Gifts for a Pisces man, a fancy hoodie is another fantastic alternative. With drawstrings and decent pockets, hoodies are great for the cold and would keep your man safe.
Are you a good soulmate for the Pisces zodiac sign? Check zodiac compatibility now.
During the colder months, we all crave a cup of hot coffee or a cup of hot dark chocolate. That is why the Pisces man's birthday is the ideal time to give him a Pisces mug, which might prove to be an ideal gift for your Pisces pal. A cup of steaming coffee served in a humorously adorned mug will amuse your friend much.
Another good alternative for men's gifts, especially for Pisces, is a metal-etched belt lock. There are a variety of high-quality belt clasps on the market. They are available in a variety of sizes and shapes, as well as a variety of metallic forms such as nickel, silver, copper and brass.
They enjoy being the centre of attention, as we mentioned in our Pisces male personality guide. Others may find their behaviour a touch exaggerated, but it is motivated by a desire to surround themselves with intriguing people rather than ego. As a result, you might also get them a fine wallet or a wristwatch.
Pisces men enjoy entertaining because they enjoy being around people and always have a large group of pals. A Pisces man would appreciate tools and toys that help him amuse at home. A beverage refrigerator, a coffee machine, the latest video game set or an amazing headset can prove to be one of the perfect gifts for Pisces men.
Get him something to pique his attention if he's into the esoteric. He'll be interested in a book about the occult and other aspects of mysticism. So, get him the right book and make him happy.
---
Conclusion
Pisces is a water sign that is both intuitive and creative. They have a strong spiritual bent. However, because they spend so much time with their heads in the clouds, they can become a little forgetful when it comes to earthly matters from time to time, so don't be angry if you have to remind them of vacation plans. Simply enjoy the time you do have together, and if you need gift ideas for parties, go no further than this list we've compiled just for you in this Pisces gift guide. Do not worry-now you have everything you need to make your Pisces smile wide!
What do Pisces want most? Talk to expert astrologers to know more.
---
---