Sagittarius Gifts: Best Gifts To Snag For The Sagittarius In Your Life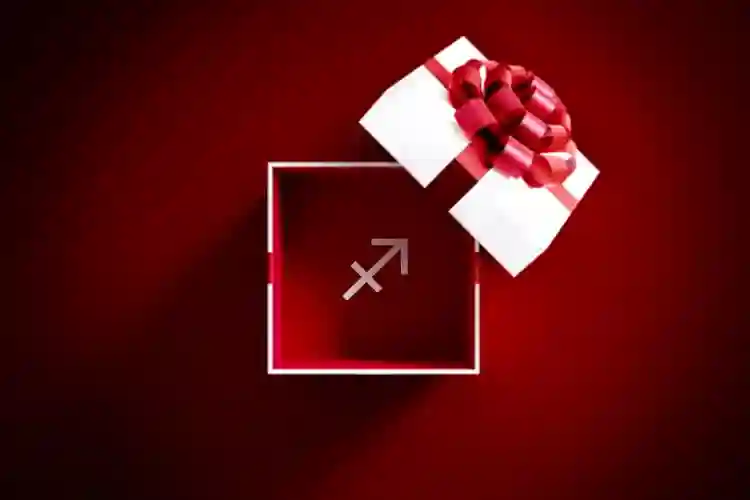 Sagittarians are known for their optimism after all, they are ruled by Jupiter and they can "travel" from the comfort of their own homes by watching movies, reading books, making delectable cuisine or planning their round-the-world journey. Give them something that will let them "explore" in some way.
You also need to know the Sagittarius personality characteristics, in order to decide on a gift for them. They're impulsive and willing to change their plans at any time. They are unfailingly honest and harsh. They are extremely intelligent and concerned about the "big picture" to the point of being philosophical. They despise being restrained. They've got a great sense of humour. They despise being bored. Sagittarius is known for their free spirit, attentiveness and positive vibes, so gifts with vivid colours and meaning will appeal to them. Keep that in mind too, but anyway we are here to help you.
---
Sagittarius woman
Birthday: 22 November to 21 December
Type: Mutable
Element: Fire
Strengths: Optimistic, Freedom-loving, Straightforward, Good-humoured, Philosophical, Intellectual, Jovial etc.
Popular personalities: Britney Spears, Nicki Minaj, Taylor Swift, Billie Eilish, Diya Mirza, etc.
Consult Expert Astrologers to get an idea about What do you get someone interested in astrology?
---
Gifts for Sagittarius Woman
Sagittarians are self-reliant, ambitious, self-assured and curious. They represent spiritual and philosophical development. They are usually open and honest about their intentions and beliefs, as it is one of their key values. Sagittarians, on the other hand, can come out as unduly condemning people who do not share their ideals if they come on too hard. They place a high value on learning and comprehending the world. They enjoy discovering new places and must continue to do so in order to develop.
hearts of Sagittarius women, all they desire is to be able to do new things. Even better if it also involves getting outside and breathing some fresh air. Don't forget to bring a nice meal for you and your Sag friend/partner. Gather a blanket, some delectable munchies, a birthday cake and perhaps a glass of wine. Then choose a discreet location where you can take in the scenery while enjoying a celebratory meal. This can be one of the most romantic gifts for Sagittarius.
Sagittarius is a sign that enjoys going on adventures. They almost live for the purpose of travelling. Why not give your Sagittarius a present that allows them to carry their stuff with them wherever they go? Yes, a suitcase set will be very much appreciated by them.
Sagittarius is a philosopher and seeker who enjoys learning new things. As a result, dedicating a day to taking an online course on a topic that interests them or teaching a new skill is a fantastic way to highlight one of their best assets: their natural intellectual curiosity.
Know about your zodiac gift and its effect on your life. Get a Free Yearly Report.
A dining experience that your Sagittarius woman will remember is one of the nicest Sagittarius birthday gifts you can give them. The restaurant doesn't have to be extravagant; all it needs is a pleasant ambience, vibrant patrons and delicious food.
People born under the sign of Sagittarius have a strong affinity for ethnic meals and everything foreign. An international cookbook with a large number of recipes from diverse ethnic cuisines around the world as well as step-by-step directions is an ideal present for a Sagittarius woman.
Sagittarius women aren't the zodiac's fashionistas, but they do like a lovely, simple piece of jewellery. You can't go wrong with either option, whether it's a simple watch or that costly pendant they've had their eye on since May. One of the perfect gifts for Sagittarius women can be the Sagittarius zodiac pendant. In the pendant, a sterling Yellow Sapphire is set in the midst of your Sagittarius sign. When wrapped in the Sagittarius symbol, the Yellow Sapphire has the capacity to avert and prepare you for upcoming unpleasant events and it appears peaceful when worn by a native. The pendant showers romance jumpstarts professional life and makes the wearer feel graceful & grateful.
Are you a good soulmate for the Sagittarius zodiac sign? Check zodiac compatibility now.
---
Sagittarius Man
Birthday: 22 November to 21 December
Type: Mutable
Element: Fire
Strengths: Optimistic, Active, Free, Blunt, Carefree, Adventurous etc.
Popular personalities: Jay-Z, Charlie Puth, Jon Stewart, DJ Khaled, Ben Stiller, Jonah Hill, Jamie Foxx, Fawad Khan, Arjun Rampal, Boman Irani, Bappi Lahiri etc.
---
Gifts for Sagittarius Man
If you have a Sagittarius friend, you know they'll be the first to offer to pay the bill when you go out. So, how do you spoil the centaur who spoils you so much? Here are some Sagittarius man gift ideas we have made exclusively for you!
As Sagittarius men also love adventure and are therefore always on the move, giving them a travel journal as a present to keep an account of their ventures could really please them. A wallet where he can keep things organized can account for a great gift for the Sagittarius man.
He probably enjoys camping and trekking as well, and while he always loves to be prepared, he also likes to travel light. A lightweight camping set would be a fantastic gift for a Sagittarius man.
Sagittarius males are highly intelligent and inquisitive. These zodiac signs are curious about the world and why things are the way they are. As a result, they are typically voracious readers, particularly of non-fiction. Getting them some educational books and publications is thus a wonderful idea. You might also get him a subscription to an educational publication. He will probably choose a digital membership to a print subscription because he dislikes cluttering his own area.
If he is physically active and involved in sports, he may not always give his body the time it requires to heal. Help him out by getting him something to relax with, like spa tickets or other relaxing equipment.
Sagittarius men want to keep their homes simple, thus they don't have a lot of home technology. However, he is likely still enthralled by personal technology and is always sporting the most up-to-date smartphone.
---
Conclusion
A perfect gift for Sagittarius is not difficult to choose if you have the right gift guide with you. This MyPandit Sagittarius gift guide will help you to choose great gifts for your Sagittarius. Have a great time exploring gifts for them and do not forget to give them all the love that those sweet people deserve!
Are you searching for the perfect life partner? Talk to our expert astrologers to know.
---
---