January Love & Relationship Horoscope: How Soon I Will Find My Soulmate?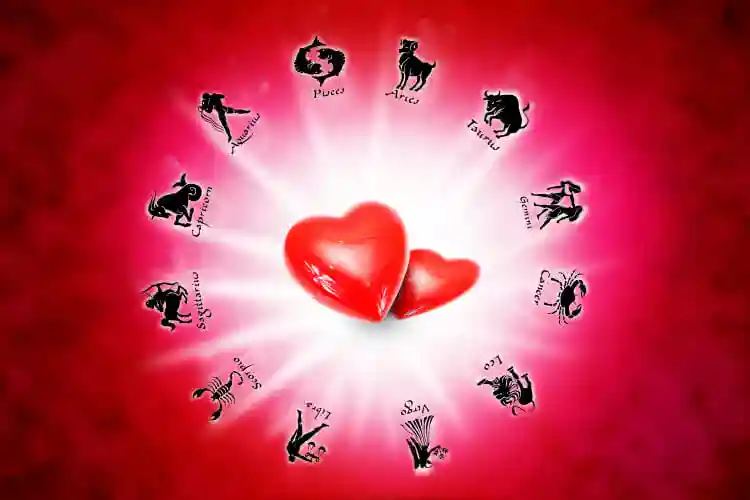 Hola patrons! Are you dating someone or still in search of a partner? Well, the year 2020 was the year of social distancing for love birds too. But that's all the things of the past, the new year is all about the new hope and new beginning. Let us help you to come out of the quarantine period with some gratifying news. FYI, here we are talking about how your love-life is going to be in January 2021.
That's right, ensure you usher in the upcoming year with a positive aura, and get ready to change all unwanted and uncomfortable things of the past. We know every cloud has a silver lining, so hopefully, we could see the same in the year 2021, and for that, you need to simply check out the signals of planetary events on the matters of love and relationship in the month of January from the latest Love & Relationship horoscope predictions.
Ready to pick your monthly tarot card? Don't be scared of drawing a death card, it doesn't mean you will die early.
"Cute, but good at lying" team:
Cancer
Gemini
Virgo
Aquarius
The 'Big Booty' Team of zodiac circle
Aries
Leo
Gemini
Scorpio
Aquarius
Perfect Pairs for A Prom Date
Aries – Scorpio
Leo – Pisces
Gemini – Capricorn
Scorpio – Aries
Aquarius – Virgo
Libra – Taurus
---
Aries Love And Relationship Horoscope For January 2021
The planetary observations suggest that next month will be a tough test for you. It looks like you may give the cold shoulder to your partners in order to perform your family duties. Newly-married couples of Aries are advised to build strong connections at the basic level of their relationship as you will have possible challenges in January, says Aries Love & Relationship Horoscope. Besides, Aries lovers who are currently dating someone will be happy to learn that you may soon have a lovely time with your partner by expressing your true love.
Aries: I never have unnecessary talk and I do not scream on your face
---
Taurus Love And Relationship Horoscope For January 2021
Taurus singles get yourself ready for the next chapter of your life because you are more likely to kick-start your love relationship in the month of January. Those who have entered the marriage phase of their life may face their partner's back as the upcoming planetary transitions will make it difficult for them to progress on the path of stability. There are more chances that if you fail to understand your partner's needs, you may indulge in a war of words with your partner too, suggests Taurus Love & Relationship Horoscope. And so, instead of laying under the same roof, you should organize a short trip with your partner and try to impress them with some gifts.
Taurus: I'm a warrior and hot blood runs through my veins
---
Gemini Love And Relationship Horoscope For January 2021
This month you will have an opportunity to impress your partner by spending quality time with them. According to Gemini Love & Relationship Horoscope, some of you will enjoy a long drive by holding your partner's hand, and you won't mind taking him/her on a romantic date. Oh! How romantic will it be? Watch out! you may get stuck in mid-January as you and your partner may have unnecessary conflicts and arguments which may jolt your love relationships. Looking at the brighter side, January month would be a great opportunity for singles to find their match-making partners. Even though you should be careful about the person to whom you are committing life, suggest our astrological observations.
Gemini: I don't have time for your Bla bla!
---
Cancer Love And Relationship Horoscope For January 2021
The upcoming month will be a smooth ride for Cancer individuals as you will have a chance to turn your relationship dreams into a reality. You will discover your love of life as soon as you enter the next month. But, in mid-January, you may find yourself in an awkward situation by creating unnecessary issues in your love life, revealing the planetary combinations. Other than that, it would be a good time to enjoy your partner's company. Also, You are expected to achieve your desired relationship goals which will add positivity and freshness to your love life in the month of January, uncovers Cancer Love & Relationship Horoscope.
Cancer: I do have mood swings, but I'll be loyal to you
---
Leo Love And Relationship Horoscope For January 2021
First 15 days of January, you will be able to win your partner's trust and will achieve a harmonious relationship, reveals Leo Love & Relationship Horoscope. But you are cautioned while entering the second half of the month as you are likely to have a misunderstanding with your partner and as a result, you may feel a little helpless. Hey, Chin up mate. Once you manage to get over this tough period, you can restore peace and harmony in your love relationship. You can expect help from your loved ones who may provide you enough strength to overcome the bad phase of your life. You are advised to calmly deal with your relationship issues and avoid being aggressive. Else, you won't have an easy-peasy marriage relationship.
Leo: I'm the royal, so you better stay put.
---
Virgo Love And Relationship Horoscope For January 2021
Cheers, Virgo pals! This month you are going to witness unmissable days of your life, suggests Virgo Love & Relationship Horoscope. You are likely to take your relationship to a higher level, which will help you to form a beneficial relationship. You are advised to be careful while making decisions about your love life, else you would experience several hiccups in your relationship in mid-January. But worry not, your tuning with your partner won't get completely off the track because the planetary combination will help you to sail through the storm. You can build a wonderful pair of love birds by guarding your own relationship well. Now that's something, you surely don't wanna miss that next month.
Virgo: I'm shy and I do not judge people by their look
---
Libra Love And Relationship Horoscope For January 2021
Ah! Finally a peaceful month for Libra. You and your partner hit the bullseye by making each other emotionally and physically comfortable. You will be happy to rest your head on your partner's shoulder, which will take you on cloud nine (Now stop blushing!). But on a serious note, if you want to propose someone who is close to your heart, then MMW, this will be your first and last chance in the year 2021. The planets and the stars are perfectly positioned to shower a blessing on your lovely pair, predicts Libra Love & Relationship Horoscope, and thus you can tie a knot with your partner as well. Are you the one who is willing to get married next month? Then you are advised to get married in the second half of this month as it will enhance your prospects.
Libra: I know how to kiss and make up!
How compatible are you with your partner? Check the latest compatibility report, prepared by our experts.
---
Scorpio Love And Relationship Horoscope For January 2021
Natives of Scorpio can expect warm hugs from their loved ones in the cold month of January. This will be a great time to team up with your partner by sharing lovely moments with them, which will help you to resolve your internal issues. Moreover, according to Scorpio Love & Relationship Horoscope predictions, you can expect a fun-thrilling ride with your partner or a short trip to your favourite spot in town, which will push you inch-closer to your relationship goals. Singles who are looking to propose to their dating partner can explore their plan during the month of January as it is likely that you may find your desired partner. But at the same time, Scorpio women should stay alert while shaking hands with their male partners as they may try to go beyond the limit.
Scorpio: No one invites me to their party, Am I too boring?
---
Sagittarius Love And Relationship Horoscope For January 2021
Sagittarius singles, aren't you excited? Well, after learning that you are going to find your partner in the next month, we bet you are more than excited. But if you are already married, then you may skip the romance and love right under your nose, suggests Sagittarius Love & Relationship Horoscope. This is because the planet Venus is negatively influenced and therefore you may experience instability in your relationship. But you know what? It's good to please your spouse, which helps you to overcome every challenge. You and your partner can embark on a mini-vacation to improve your mutual bonding. And ultimately, both of you will survive this bad phase of January.
Sagittarius: I play with fire and I don't like when people tell me what to do
Stepping out of your home? Make sure you have a good time, check your Personalized Daily Horoscope
---
Capricorn Love And Relationship Horoscope For January 2021
Love birds of Capricorn, here is the good news for you in the very first month of 2021. Shook? A little more zoom into the stellar system and you will know how your relationship will blossom or what's in the store for Capricorn Love & Relationship Horoscope. Moving forward, you may have challenging times that can be survived only if you have your partner's support, predicts your January monthly, so you are advised to give enough time and space to your spouse. This would be a balanced period of your love life, so you will slowly be able to take your relationship to the next level. And yes, our Capricorn Singles you are under the supervision of auspicious planets so you may have a chance to undergo a love relationship.
Capricorn: I'm a gossipmonger and I can do that for a whole day
---
Aquarius Love And Relationship Horoscope For January 2021
Aquarius Love And Relationship Horoscope For January 2021
Aquarius, we guess you are holding your partner's hand for a long ago. So, finally, it's time to ring the wedding bells. Following our astrological survey, we found that you are likely to receive a marriage proposal this month and we are damn sure you won't stop yourself from making a commitment.
OTOH, those who are married may have a mixed phase of their life, you may indulge in arguments and may have ego clashes with your partner. After in-depth analysis of the planetary combinations, Aquarius Love & Relationship Horoscope is revealed. So you need to be careful, and give your partner sufficient time and attention even if you are stuck in your office work. This will help you to provide a balanced relationship.
Aquarius: I believe in stars, but not in aliens.
Are you on a prom date? Take a timeout and know how your ideal partner would be, by unfolding Free Personalized Janampatri.
---
Pisces Love And Relationship Horoscope For January 2021
To all our lovely Pisces couple, you are not far away from the romantic days of January which will make you go gaga. Your relationship status will improve as you are expected to share emotions and mutual feelings of love with your partner. Singles who fail to impress their loved one's last month will have an opportunity to step-in to the relationship. Your old mate is within a kissing distance from you to make a marriage proposal, reveals Pisces Love & Relationship Horoscope. You will have a lovely time in January by partying hard with your partner, and you will receive small gifts too. But, this will be a tough pill to swallow for your family members, so you may indulge in heated arguments with them. You should hold your tongue while having serious discussions in your family, otherwise you will give a hostage to fortune.
Pisces: whisper in my ears, but I don't like to keep it secret
---
Did you know about the 13th sign?
Some of you might be like what? The 13th sign, we never heard of. Yes, 'Ophiuchus' is the 13th sign of zodiac which soon got its name chalked off from the list of the zodiac tables. We only have 12-months in a calendar year, so it got dropped by the Babylonians.
---
---
---