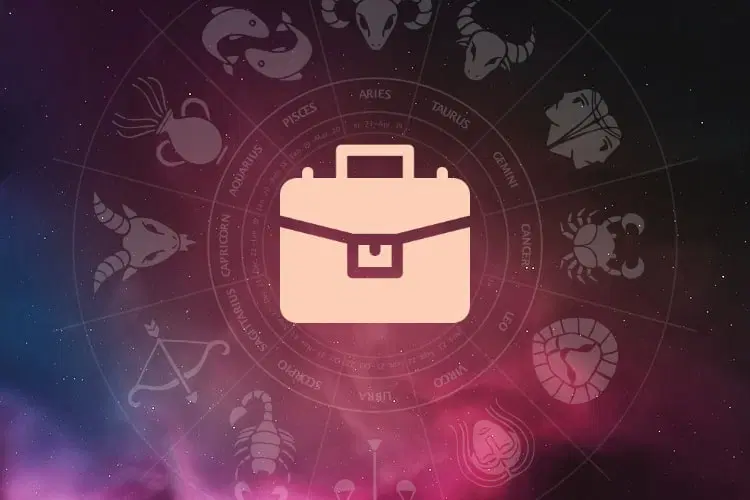 CAREERS are the most sensitive subject at the moment with the unusual times leaving many guys unsure about their next salary, hit a pause on promotions and increment, and even left many Brits unemployed. The rough time in the career 2020 is just a matter of past, the new year 2021 is all set with new beginnings and potentials that would excite most of you sitting right there. In the next few days, very powerful and rare astrological events are happening in the Capricorn sign. Yaas, with Saturn and Jupiter already in Capricorn, Mercury, Sun, and Venus are going to join them in January 2021. Check the dates and impacts of all astrological events in January 2021 here. Whether you are planning to start a new business, seeking a job change, waiting for promotions or transfers, or about to start a new career altogether, the new year 2021 has something in store for you. So join us to check your January Monthly Career Horoscope 2021 that carries a lot of hope along with some bites and stings for all the 12 zodiac signs.
Chances exist that your frantic chase for a better career prospect would finally get over. There exists a high possibility that the world finally recognizes your inner genius. Always remember Albert Einstein, Thomas Edison, Abraham Lincoln everyone reached their celestial destiny at a particular time period. The month of January 2021 may increase your workload, put you up in stressful conditions, and even knock you down. Here is everything that the first month of 2021 carries that you have to decide One day or Day one.
Aries
Beat up the blues as the month January 2021 carries with itself a lot of opportunities for you to give your best at the workplace. Aries monthly career horoscope reveals no time to chill this month and will keep you busy. Finally chances of getting a promotion all due to your hard work and determination. Strong possibility of a change in your work profile. Congo more responsibilities and achievements, knocking your doors in the coming days. Keep it low but higher assurance that those looking for a job will get a good job in the coming days. High possibility that transit of Venus will bring you success in the business of interior designing, which may stabilise your business deal.
This month really seems like a Lady Gaga month for colourful and bright. Another reason to celebrate you may get government support in your business development. You are likely to receive a helping hand from your business partners. Am I being Kanye West saying all nice things about you? Just try to keep it cool with your business partners as chances exist that unnecessary discussions may lead to arguments and stress at work. You may get success in your family business or property dealings.
Aries : I translate authority into becoming a badass boss.
Best Career Options for the Ram: Politics, Athletics, Advertising, and Military
Do You Know?
Martin Luther King Jr one of the most celebrated civil rights leaders was born on January 15, 1929. He is popular for his valued contributions towards the American civil rights movement in the 1960s. His finest work "I have a dream" (1963) speech created ripples around the world. He dedicated his career to make the United States void of segregation and racism. During the span of his career, he advocated for nonviolent methods of protests.
Taurus
Everything you wish to hear this month regarding career is here. January month really looks favourable for your career. It is highly likely that you receive some good news very much related to your project or ongoing work. Taurus January monthly horoscope predicts two things hard work and determination would make you successful. You are advised to avoid any form of aggressive communication. The best advice for you is to heed your seniors. You are advised to become a research and analytics officer when it comes to working.
Perform a SWOT analysis and identify your strengths and weaknesses. Your boss may AHEM appreciate you. Chances are high that one of the old business partners may bring a super exciting business deal for you. Everybody knows the bull needs someone to charge upon still you are advised to avoid getting aggressive with coworkers. You may get a promotion. Three cheers for you!!! If you are facing a lot of heat at work, avoid multitasking all at once.
Taurus : I can maneuver from leader to follower in any situation.
Best Career Options for the Bull: Banking, Reporter, Chef, Research
Would the year 2021 make all your career ambitions come true? Know how the year 2021 shapes your career with the Free 2021 Horoscope report prepared by the experts.
Gemini
Overall it seems a good month for the natives who wish to pursue a better career. Now, this may sound way too astrological, but you are likely to find new opportunities coming your way in three different phases. Till the 10th, you would be very clear about what you would like to do with your monthly earnings. The Gemini January monthly career horoscope reveals that gradually you may get enough clarity about your goals and achievements, which is BTW a very wonderful thing.
By the middle of the month, you may see yourself hustling making substantial progress towards the achievements of your goals. People in business may find the first half of the month more progressive than the second month. Try to beat the odds. Chances are super high that enquiries keep flowing in easily, resulting in you earning good gains in life. Easy money, Good life!!! You are advised to look for better career opportunities as the month reaches its end.
Gemini  I thrive in a fast-paced and stimulating environment.
Best Career Options for the Twins: Travel, Business, Journalist, Teacher
Cancer
Stay careful the month may floor you down with a lot of stiff challenges which BTW carry with itself a lot of opportunities to consolidate your position (CHAMP HUH). You may face a lot of difficulties and delays in getting the desired recognition in your professional life. Remember the uglier, it gets the better it looks. Complications and bothering and stuff are going to get ugly. Do not worry as the month progresses, you are likely to receive positive results. Intelligent moves and perfect timings may strengthen your position (Moves Like Jagger). Lace yourself up as the middle of the month might add wings to your existent career.
Opening of new avenues and higher elevations you wouldn't believe what nice things this particular time carries for you. You are advised to stay extra careful while making important decisions (Write it somewhere). The Cancer January monthly horoscope predicts that the latter half brings exciting growth opportunities but not without pains and troubles and pitfalls. Every adversity carries within itself is an opportunity for you to succeed. Keep it in mind as all the career-related challenges may test your patience, skills and whatever you got. The planetary arrangements favour your career in the later phase of the month. People in business may chill as it is highly likely that they may achieve their objectives in pushing ahead the sales. Just a piece of advice for all the sales guys out there "Don't watch the clock; do what it does".
Cancer : I lead by example and handle responsibilities with ease
Best Career Options for the Crabs: Teacher, Lawyer, Doctor, Psychology
Like love, planetary transits and cosmic events will have an impact on other areas too. Check your January Monthly Horoscope Overview here!
Do you know?
Muhammad Ali, one of the greatest American professional boxers, was born on January 17, 1942. The Olympic gold medalist and World Heavyweight Champion was an activist and philanthropist. In his career, he was nicknamed "the Greatest" and is widely regarded as one of the most significant and celebrated figures of the 20th century.
Leo
There seems a lot of uncertainty regarding matters of business and careers at the beginning of the month. Heisenberg already said it right? Things may gradually fall in place mid-month onwards. Your golden streak may begin from mid-month stretching towards the end. Chances are you being entrusted with some important task at work. The Leo January monthly career horoscope reveals that the end of the month may bring you assured progress, just one condition that you remain well focused on tasks presently in hand. You are advised to strive towards putting upon a better show at work.
You are likely to secure your position at your workplace. The uncertainty that you face in business may come down gradually. Expect that things might start rolling in your favour gradually as the month progresses. You may get a really good chance to clinch a major deal. (Where the party at?) You are advised to not (I repeat not) make haste while taking any major decision about forming any trade alliances and business partnerships. Blood, sweat and tears, be prepared to toll it down if you really wish to achieve your ambitions. Taking everything into account, you are likely to be satisfied with your progress.
Leo  : I inspire others to be the best
Best Career Options for the Lion: CEO/Managerial Roles, Politician, Editor in Chief, Teacher
Virgo
Super intelligent Virgo need not worry as planets may bring about a very favourable time for you upon the career front. Your career graph may go up gradually. It is possible that you may feel unsure about your decisions and abilities at the beginning of the month. People in business may require to take command of their ships as tides may rise. The middle of the month may bring with it clarity, and you may be in more ease with your career. It seems a very favourable time to give yourself the required push in order to excel in the realms of business. The Virgo January monthly career horoscope predicts people looking for a new job may find better work opportunities around the middle of the month.
You are advised to better be slow and thoughtful to make the best of the latter half of the month. Another advice would be to remain tactful and calm while dealing with your seniors. Chances are high that dilemma and conflict of interests may pull you in divergent directions creating a lot of confusion. Businessmen are advised to avoid over-ambitious expansion (Keep holding em). The end of the month may allow you to aspire big or (literally fly like the Neo in Matrix). You are advised to try to take maximum advantage of the opportunity (Do not blow it). People doing business may get an opportunity to enter a lucrative deal.
Virgo : I am the perfectionist and demand the best from others
Best Career Options for the Virgin: Editor, Critic, Translator, Statistician
Will you attain a job promotion in 2021? Know how exactly the planetary positions would impact important aspects such as career promotions, marriage, business, and more from Free Personalised Janampatri.
Libra
Fasten your seatbelts as this particular month may be the most exciting and excellent time for your professional life. Instilled with a keen desire to take risks in your profession you may wish to attain the much desired success. I am very sure that you may get rewarded for your great efforts and along that may come to the fulfilment of all your professional desires. If you may work for a start-up, this month may bring you phenomenal results and that may inspire you to execute it on an even larger scale. Breathe the success the time phase may even prove great for those who are seeking jobs and ones who are planning to shift to another industry.
The Libra January monthly career horoscope reveals that businesspersons and people who are self-employed may find this month to be very lucrative. OMG, it's literally raining down hotdogs for Libra. Success, money, achievements, entitlements everything that the good netizens deserve this month. If some of you are planning to take up a foreign trip looking for better career opportunities chances are high that it may improve your career prospects. International trades may improve your achievements this particular month.
Libra : I am the great mediocre in and out of the office
Best Career Options for the Scales: Brand Ambassador, Team Leader, Lawyer, Socialist
Scorpio
The vice is advised to stay cautious this month in work and related areas. Showing even a little bit of leniency can turn out to be very expensive. The Scorpio January monthly career horoscope predicts that the month may take you out on a professional trip which may turn out to be local and brief. You are advised to club it with a little leisure if possible still, keep in mind not to blow things over. I know you are busy planning a lot of work strategies for the month still it is advisable not to take any professional decisions that you are unsure about.
If you are anyhow planning to start any new business this month mind paying extra attention to details. Always keep in mind, you can appoint a professional to deal with situations not meant for you. Besides, it is always fun to test your colleague's strengths and weaknesses. People looking for an overseas opportunity have better chances at it. The opportunity would prove to be beneficial for your curriculum vitiate.
Scorpio : I am great at keeping secrets and works well in the positions that requires discretion
Best Career Options for the Scorpion: Detective, Surgeon, Scientist, Research
Do You Know?
Elvis Presley was born on January 8, 1935. He was one of the greatest American singer, musician and actor. In his musical career, he is often referred to as the "King of Rock and Roll" and is also regarded as one of the most significant cultural icons of the 20th century. Amazing fact is that to this day Presley remains the best selling solo artist in the world. Now that's called a career.
Sagittarius
All green for the Archers the month may bring good time in your professional lives. You may achieve success as creative individuals as you would receive immense opportunities to exhibit their talents. The Sagittarius January monthly career horoscope reveals that you would be able to win the confidence of your seniors and there stands an absolute possibility that you may be granted with a very serious responsibility. This challenge may require you to adopt a very careful approach towards work. Ensure that you are not in a hurry mode. Possibilities exist that some of you may be allowed to work upon new projects or assignments.
You may feel hesitant at first to carry out this responsibility, but chances are you will make gold out of the opportunity if taken firsthand. Possibility of a foreign trip in the first half of this month that too for a few of you. Chances are high that some of you may get the much awaited raise in your professional status. The condition that comes along is that you have to join hands with your friends and peers and work as a team on a mission to save the earth. Yeah, you got it right, Avengers. Working in such a dynamic condition might seem troublesome but bear it because along with the cost, comes the reward.
Sagittarius : I have a knack for conversing with others
Best Career Options for the Archers: Counselor, Travel, Public Relation, Administration
Reap maximum benefits of today by receiving beneficial insights into imminent event happenings through your Free Personalized Daily Horoscope beforehand.
Capricorn
The bosses of the zodiac just need to chill when it comes to career. Just kidding, awesome opportunities coming down your way. However, you are advised not to take any impulsive decisions around the time of the month. I know you are super ambitious, but keep it on hold till the time passes. The Capricorn January monthly career horoscope reveals people in business are bound to get auspicious results bringing along a lot of joy.
Your progress might not be visible, but the period that comes after carries a huge potential for profit and success. You are advised to avoid stepping into new business partnerships as it may turn out to be unfruitful. Chances are you building connections with the higher authorities which may prove to be very beneficial for the advancement of career. Are you thinking about switching the job, then you may just kill that switch for now? Chances are high that you get a lot of good support and respect from your seniors and colleagues. Your hard work may be appreciated by seniors, which carry good chances of you climbing up the ladder.
Capricorn : I have charisma and enthusiasm to lead the team
Best Career Options for the Goats: Doctor, Engineer, Information Technology, Architect
Aquarius
High chances of getting unexpected results at the workplace are there. The Aquarius January monthly career horoscope predicts you may face a workload which might eventually bring out the workaholic humanitarian side of you. Not surprising at all Abraham Lincoln, Charles Darwin, they hardly stopped working right? The transit of Mars may bring success in research work. Great news for humanity. People in the medical field may get opportunities to achieve success in their career. Chances are high that business work and projects may get delayed all due to the Saturn and Sun transit.
Get ready for some unplanned expenses in the business. It seems not a very favourable time to invest large amounts in a new project because of the Sun transit. When it comes to the career, you may focus upon research and analysis related projects. Remember you belong to the league of Thomas Edison, the man who literally defined research and analytics. Strong chances that you may get a job far away from your homeland. You are advised to maintain a gap between any two projects because unknown fear and workload may put you in a lot of stress this month.
Aquarius : I am a hardworker, Albeit with out of the box attitude
Best Career Options for the Water Bearers: Social Worker, Fashion Designer, Astronomy, Aviation
Get to know more about your destiny, Talk to astrologers Now for immediate assistance!
Pisces
Chances look strong that you may change your current job. You may seek help for the same. The planetary movements predict that you may receive support from your mentor in your career (Consider it luck). The advice may help you make better decisions wherever your career is concerned. Chances are good that you may require to go on a foreign business trip. You are advised not to make any major changes in your business plan as things might not fall in your favour.
The Pisces January monthly career horoscope predictions reveal that ego clashes and differences of opinion may cause you stress and arguments with a colleague. Well, Albert Einstein was at clashes with his fellow scientists half his life. Did he win? The better question would be, did he lose? Chances exist that you may go out on several short distance business trips. Marines that are into a writing job or a career in journalism may get financial increments in the jobs.
Pisces : I don't work to prove myself to others and only concerned with doing the best I can.
Best Career Options for the Fish: Physiotherapist, Psychologist, Artist, Philanthropist