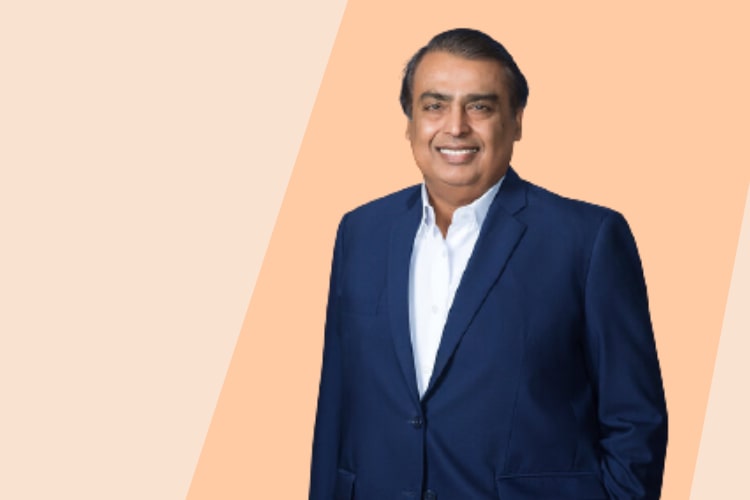 Mukesh Ambani's Birthday: Is The Businessman All Set To Reboost The Indian Digital Economy?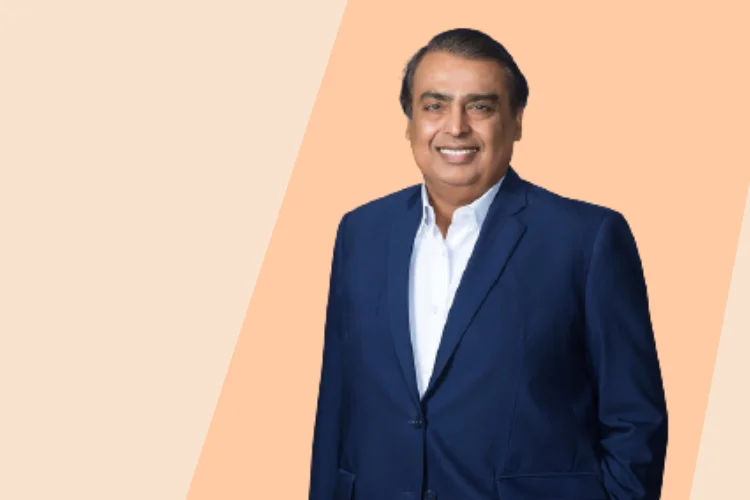 On 19th April 2021, the well-known Indian Businessman and Chairman of Reliance Industries Ltd., Mukesh Ambani will enter into the 64th year. And before he makes the grand entry into it, our elite team of astrologers is once again ready to show us the future glimpse of this famous Indian Businessman.
Today, every entrepreneur wants to follow the footsteps of Mr. Ambani who earlier set an example of how to become a successful person in the field of economy. Moreover, it was his immense contribution to the nation's infrastructure in economic sectors, which won the hearts of many Indians.
Well, who can forget the introduction of 4g internet service in September 2016? No one, because it made our lives more comfortable.
In 2021, he may unfold his similar plans or may introduce us to the new technology to quickly boost up the nation's economy. And therefore, it becomes necessary for us to put Mr Ambani's Kundali under the astrological lens. While celebrating the 64th birthday of Mukesh Ambani and secretly looking into his future plans, we will also keep an eye on his health and fitness.
Now, ain't you excited to know about his astrological predictions for the year 2021? Of course, you are, so here we go.
---
Mukesh Ambani Birth Chart
Birth Date: April 19, 1957
Birth Time: Unknown
Birth Place: Aden (Yemen)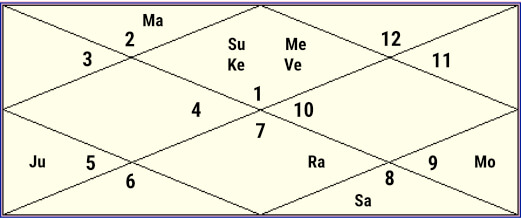 ---
Astrological Analysis Of Mukesh Ambani's Janam kundli
Zooming into the birth chart of Mukesh Ambani, the lord of the ascendant house, Mars, and the lord of the 7th house, Venus is combinedly forming Parivartan Yoga. This simplifies that the owner of Reliance Industries is working hard to accomplish his goals in the economic field.
He will continue to make remarkable progress in his professional life by developing self-motivation, explains Pratiyuti of Mars and Saturn (both Mars and Saturn are opposite to each other). There is Navpancham yoga formed by Mars and Saturn in the Navamsha Kundali, where Mars is present in its own nakshatra.
---
Role of Planets in the Success Story of Mukesh Ambani
The red planet has good relations with Saturn, and therefore, it helped the Indian Business tycoon to complete his engineering degree in the chemical field. Thereafter, he went on to complete an MBA at Stanford University, which was the result of Jupiter's aspect on the Sun.
Here, the Sun is of the exalted sign and the god of love, Venus made sure Mukesh Ambani earned fame and name at the early stages of his professional life. Later on, Mr Ambani found a spot on the list of the world's Richest Men, and it was all possible because of benevolent Jupiter which had an aspect on the house of destiny and its in-house transiting planet, Moon.
---
Numerological Analysis of Mukesh Ambani Birthday
Considering the theory of numerology, the total number of his birth date 19-04-1957 results in the number 9, which refers to Mars, and the nineteenth day of the month sum up to number 1, which states Sun.
These planets are friendly to each other. Mars keeps on improving his working abilities, while the Sun enhances his confidence level. The combination of these two things supported him to achieve stable growth in his career.
But things may not remain the same if we consider the current year 2021, because 2+0+2+1 = 5 refers to Mercury, which is unfriendly to Mars. This further demonstrates that the Businessman will be on the path of struggle. However, his planned strategies and smart investments will play a vital role in achieving business success.
---
Mukesh Ambani Birthday Predictions
Investments In Renewable Energy May Gift Success To Ambani
Following the expert analysis of Ambani's Kundali, it seems like it won't be a walk in the park for Ambani's new project. Mars and Jupiter, the two significators of investments show the right path to achieve success, but it will be full of potholes. Current planetary movements denote that Jupiter will be moving to Aquarius, and it will have the 5th aspect on Mars transiting in Gemini.
Also, the natal Jupiter of Surya Kundali is fully aspected by transiting Jupiter. And this Jupiter of Aquarius will be supporting him to earn favourable results from the investments in 'clean and green energy development projects. But again, it won't be easy as Ketu will be passing over natal Saturn, and Rahu will transit over the lord of the 8th house, Mars. These malefic planets may create hurdles that may delay the success until the completion of this challenging phase.
---
The Project To Build The Largest Zoo May Bring Global Fame
After having a fine grip over the economic sectors, Mukesh Ambani has set his eyes on the new project which is to develop the largest zoo. This new project was earlier proposed by his youngest son, Anant who recently confirmed that he and his father are considering the implementation of this unique project in Gujarat.
Close analysis of Mukesh Ambani's Janam Kundli and Anant's birth chart suggests that the lord of the 5th house, Sun, is of Ketu's Nakshatra in Aries, and it is aspected by Jupiter. Mercury, the lord of the 6th house (which denotes the animals) is present in Bharani nakshatra in Aries.
Jupiter is in Uttara Falguni Nakshatra of Sun in the 5th house. Here, the Sun is the lord of the house, which is connected to the native's son. And the Sun along with Venus and Mercury is aspected by Jupiter of Leo. This planetary transition may help Businessman's son, Anant to achieve success in his project.
This could be a favourable time to involve in the zoo project for Mukesh Ambani as natal Jupiter is aspected by transiting Jupiter in Aquarius from April to September 2021 and from November 2021 to April 2022. In between, Jupiter of Capricorn will be aspecting the 6th house and Mars, which directs Mukesh Ambani to the right path of success.
And it will further assist him to earn fame on an international level. But moving forward, a famous businessman will have to undergo a tough test as Ketu will be passing over the lord of the 10th house, Saturn.
Let our astrologers guide you on the path of success, Speak to Them Now!
---
The Introduction Of 5G May Convert His Hopes Into Profit
Conquering the nation's digital economy, Mukesh Ambani is all set to take us through to the world of 5g technology. This may give him positive outcomes as well as recognition of his work from the audience. This is possible because according to the Republic of India's Kundali, Mars will be transiting in Gemini, and it will be aspected by Jupiter of Libra. Similarly, if we consider the current planetary transition, Mars will be transiting to Gemini and it will be aspected by transiting Jupiter.
This planetary placement in the Surya Kundali of Mukesh Ambani suggests that the businessman is likely to have ample planetary support to rule the world of the digital economy. This also clarifies that how Jio achieved the top spot in the world of telecommunication and moving forward, 5g technology may give him similar results.
---
Mukesh Ambani May Fall Prey to Bad Health
Referring to the birth chart of Mukesh Ambani, experts say dark clouds may hover over Mukesh Ambani's health in 2021. The period from 13th March to 31st March 2021 is unfavourable to him, where he may have body pain or weakness. Therefore, it is suggested that he should be more attentive towards his health.
Also, the 63-year-old businessman is likely to face problems related to the intestine or cholesterol. Thereafter, from 5th Dec. 2021 to 16th Jan. 2022, his health may improve, and he may remain fit. Overall, it can be said that it will be a fair time for him.
Know about your health prospects by accessing Free Janampatri!
---
Happy 64th Birthday!
On his 64th birthday, we wish Mukesh Ambani, one of the richest people on the earth 'A Very Happy Birthday'. May you keep inspiring the younger generation in the economic field.
---
---