Can Rakhi Sawant's Pati become BB15's TRP-Pati? Her zodiac says...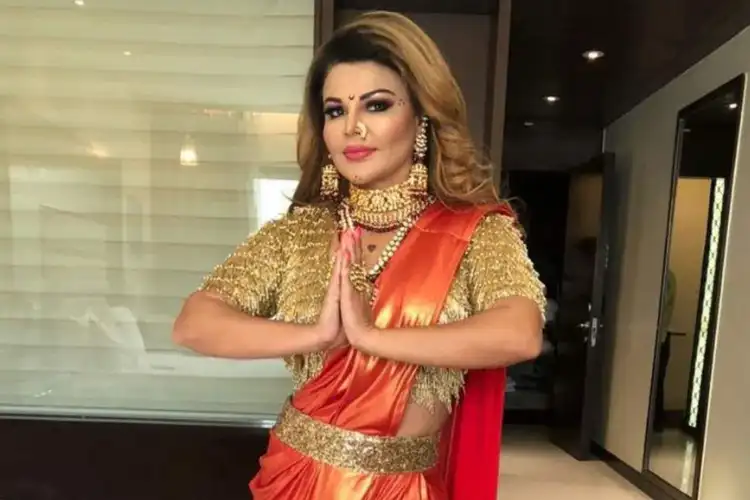 Bigg Boss 15's creators are bending backwards to attract viewers and boost ratings. After surprising viewers with three evictions, Bigg Boss 15 is gearing up to welcome four new wildcard entries into the house, including Rakhi Sawant, the queen of controversies. Rakhi reveals on camera that she is about to unveil her mysterious husband, Ritesh, to the public on national television for the first time.
It seems like; both Bigg Boss 15 & Rakhi Sawant are in search of higher TRP, let's see how her career will roll in the coming time.
---
Rakhi Sawant's Kundli is As Maseladar as Her Controversies!
We can say that Rakhi's kundli too looks as masaledar as her controversies. In her Kundli, Mars & Sun are in Scorpio, giving her unmatched energy & enthusiasm. Furthermore, Jupiter is exalted & Venus is in its own sign. Turning off the music, Shapit dosh enters the party. Often, dosha causes individuals a lot of trouble and has a negative effect. Many times, as a result of this yoga, a person is more prone to controversies.
Does your Kundli have any deadly Dosh such as Shapit Dosh? Nothing to worry about as our expert Astrologers are always up for ultimate Astro guidance. Call now!
Speaking of Rakhi Sawant's Dec 2021 period, her Kundli will witness a transit of five planets in the aspect of three major planets, which may prove a serious big turning point for her. Let's see how Rakhi Sawant's entry to Bigg Boss 15 can be fruitful to her career & BB fans.
Kuch toh log kahenge, logo kaam hai kehna. But you better answer the world through your success & Astrological guide. Speak to our experts now!
---
---