Why Shikhar Dhawan Stumbled In Personal life Inning? Find Astrological Answers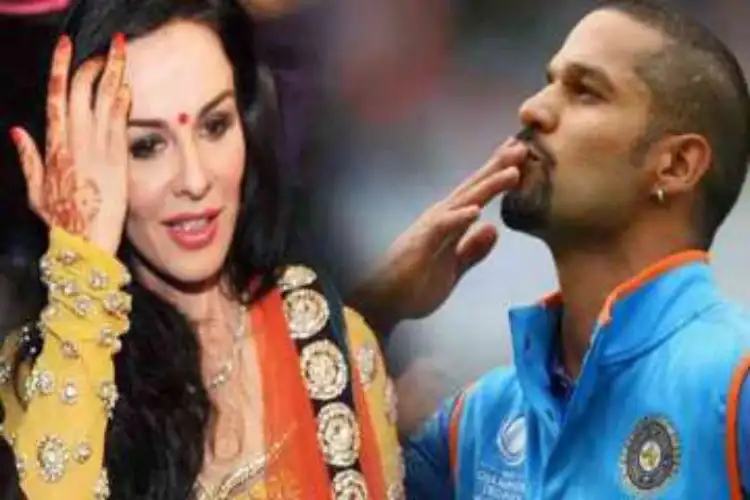 The Delhi-bound cricketer Shikhar Dhawan once again comes into the limelight following his divorce announcement. In 2012, the Indian opening batsman Dhawan got married to the Melbourne-based amateur boxer Aesha Mukherjee. Recently, Dhawan's wife announced on Instagram that they have decided to move on different paths. Shikhar, who is currently in UAE for preparation of IPL matches, may have challenges ahead, suggest astrologers. Shikhar-Aesha's divorce may negatively impact his games.
---
Planetary Transits May Send Dhawan Back To Pavilion
Shikhar Dhawan was born in New Delhi on Dec 5, 1985 with the conjunction of four planets in the 1st house, as per Surya Kundali. Here, the combo of Saturn and Sun provides negative outcomes for him. Currently, Ketu is passing through all the planets posited in the Lagna house. On the other hand, Rahu is passing through the house of spouse.
The Indian opener is also suffering from Angarak dosha and therefore, he may have ups and downs in his personal life. The birth chart reveals that this placement of planets may hamper his performance in cricket.
---
Shikhar Dhawan Got Clean Blowed By Aesha in Marriage Life
It is alleged that when Shikhar Dhawan decided to marry Aesha, their family members didn't support them. It is being said that is Shikhar's parents didn't want someone who was elder to their son. Aesha had two daughters from her previous marriage to a businessman. Aesha and Dhawan had a son in 2014. The couple went on to spend eight years together before splitting their ways.
We hope that the couple deals with the hard times and here is wishing that Shikhar gets back to his good form.
---
---