2023 Birthday Predictions about Shikhar Dhawan Horoscope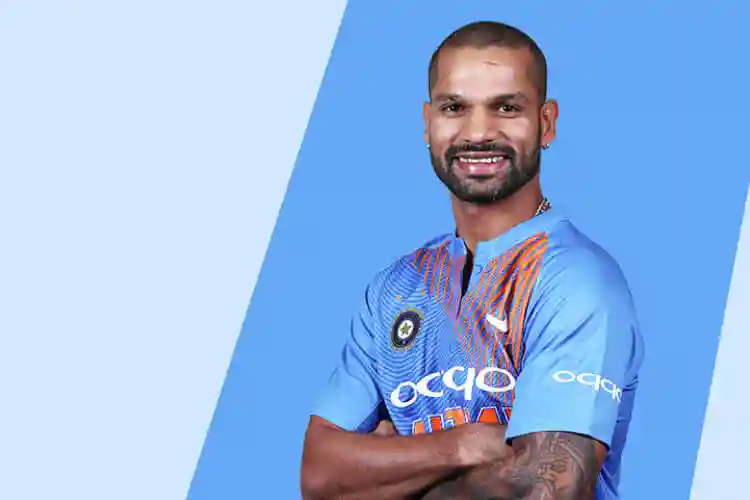 The glitziest, and one of the fiercest players of Indian Cricket Team! He is a left-handed opening batsman and a right-arm off break bowler at times, who plays for Delhi in domestic cricket and in the IPL.
Of course! You guessed it by now, who is about to ring his 35th birthday, on the 5th of December. It is none other than Shikhar Dhawan!
Fondly known as Gabbar among his friends and team-mates and having made his debut against Australia in 2010, the amazing opener has been one of the strong supporters of Team India, in this decade.
With more than 9,000 international runs, he has scripted several unique records.
Let's go ahead and see, What lies in the future for this dynamite player? We bring you a 2023 prediction for Shikhar Dhawan's with the help of his Horoscope analysis.
Are you curious about what lies within your horoscope, you can go ahead and know it for free via Free Janam Kundli Online
---
Shikhar Dhawan Kundali
Shikhar Dhawan's Birthday:- 05 December , 1985
Time of Birth: Not Known
Place of Birth: Delhi, India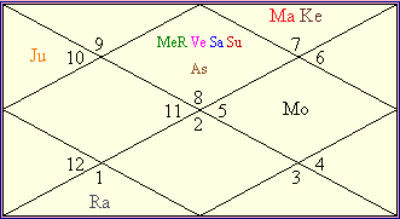 ---
Shikhar Dhawan Horoscope analysis: The Performance of the Planets
Let's see how the planets perform in Shikhar Dhwan's kundali.
The transiting Jupiter and Saturn would transit over Jupiter posited in the 3rd house of the Surya Chart, and Rahu would transit over the planets posited in the Ascendant of his chart.
Shikhar Dhawan will be under the influence of the Major sub period of Jupiter which ends on the 12th April, 2023 and then the sub period of Saturn will begin.
---
Unfolding of the Year 2023
Will the opening of his 37th birthday be just like his debut match for India. The record set as the highest score by an Indian debutant! Well, Shikhar Dhawan horoscope definitely says that he may have a 202 that may be a successful year for him. And he may go on to set new records on the board.
As per Shikhar Dhawan's Kundali, he will be under the effect of Major period of Mars, the lord of 6th house which stands for sports and physical strength in game. Hence, this is a great time to see more swings, more fours and sixes come right out of his bat. Along with Mars, Jupiter, the lord of (5th house of performance) will be moving over the natal Jupiter which will accelerate wisdom, power, technique, luck for him in the year 2023.
2023 seems like a good year not only for Shikhar Dhawan but also for his fans who will get to see a lot of good cricket, both performance wise and technique wise.
Also,If you are curious to know how your 2023 will be, you can check the 2023 Yearly Report
---
Splendid in the Whites
Shikhar Dhawan is known to play the ball on the up easing into his shots, hitting the ball down the ground with almost zero risk. He has been striking out boundaries and knocking out balls to various sizes in the white. It was a question for his fans to know what are his chances to play in the whites again, considering he is being out of the test team for a while now. Shikhar Dhawan's astrology chart defines transit of Saturn aspects the Mars posited in the 12th house indicates that he would perform well in cricket matches that would be held out of India as well and also he definitely would continue to play with the same spirit, strength, confidence, and innovative techniques against whites during the year 2023.
---
Shikhar Dhawan in the upcoming IPL
IPL has become an institution in itself and has a stature of its own. It is considered as India's national gathering event, a celebration that fills the country with aggressive, sportsport, and celebratory spirit. This year his performance lacked lustre, making us ponder upon his association with Delhi Capitals for next year.
Shikhar Dhawan's horoscope or birth chart analysis has the planetary position and heavy support of transiting planets that may help him continue with his strong game and may be retained with the Delhi Team.
---
Cup of the Unkind Cuts
Dhawan's tryst with injuries started with The Oval during the World Cup fixture against Australia followed by an array of the Injuries continuing. However, his sunny outlook and his undying passion for the game has helped him maintain calm and retain positivity during the trying times in the past.
The combinations of planets in his charts such as Rahu transiting over the bunch of planets posited in the Ascendant of his Chart and then Venus, the lord of 12th house, Mercury, the lord of 8th house and in addition to the transiting Saturn would aspect Mars, the lord of 6th house during the whole year, indicates the possibilities of injuries he may have.
Also, Shikhar Dhawan may have to be more cautious, alert, and attentive from not having any injury during the year 2023. Possibly, there could be less chances of not getting an injury in the coming year. Also, to finally quote Shikhar Dhawan himself, "We Fall, We Break, but then… We Rise. We heal and we overcome, and the only thing you have control over is how you respond to any situation."
Shikhar Dhawan has set a record by scoring 2000 runs for Punjab Kings in the IPL. Know what's in store for him in the year ahead.
---
T20 Back at Home
The T20 world cup is to be hosted by India in Oct-Nov 2023. Expectations for it have already been mounting up, and the preparation for it has already begun. Since it will be back in India, the performance of each player is highly anticipated.
Shikhar Dhawan's Surya Kundali suggests he will be under the influence of Ascendant Lord Mars and the sub-period of Saturn (lord of 3rd house, his initiatives and actions) from 12th April to 22nd May 2022. During this time, Jupiter would also be transiting over Jupiter, making his chart stronger, foreseeing positivity and auspicious management organised by the planets of Shikhar Dhawan' stars for his performance.
Well, it looks like Shikhar Dhawan can look out for a strong and smashing 2023. Looking forward to more of his amazing performance during the IPL, T20, and testing matches. We would like to wish Shikhar Dhawan a very Happy Birthday, and continue raising bars higher!
---
---