When Stars Will Ban The Effects of This Dosh in Munawar Faruqui's Kundli?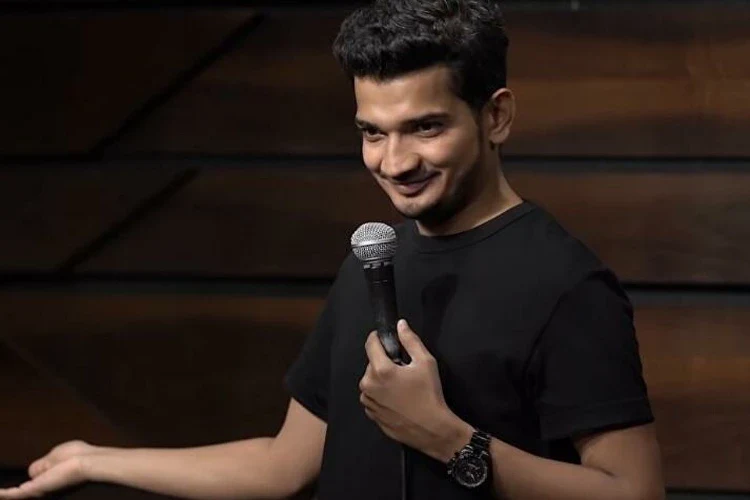 Munawar Faruqui, a controversial stand-up comedian, said earlier that he might not conduct any more shows after at least 12 of his performances were cancelled in the last two months. Mr Faruqui was imprisoned for a month earlier this year on charges of "insulting Hindu gods and goddesses" during one of his comedy performances.
---
The Controversial Kundli of Munawar Faruqui
Standup comedian Munawar Faruqui, born on Jan 28, 1992, in Junagadh, Gujarat, has a dosh of Shani. As per the Vedic astrology, even though there is a father-son relationship between Sun and Shani, there is never any harmony or peace between them. It always pushes the native into some controversies. If Saturn and Sun are together, then the person often has to face controversies #NoOptions. This can be one of the major reasons for the current time period of Munawar Faruqui.
Don't be deadlocked. There is always a way! Speak to our expert astrologers for complete guidance!
There is also Angaraka dosha of Mars-Rahu in the Kundli of Munavvar Farooqui. Mars-Rahu Angarak Dosha has a negative effect on the career of a person, and as a result of this dosh, Munavvar has always done some bold things. In his horoscope, the amount of Shani of birth is present in his horoscope. The same degree of Saturn is going through transit. That is why negative things are happening continuously with him, and his shows are getting cancelled.
Know also Most Famous Comedian The Comedy King Kapil Sharma Controversial Prediction
---
Munawar Faruqui's Recently Delayed Shows
The Gurgaon Comedy Event organisers have removed stand-up comic Munawar Faruqui from their list of artists, citing "public safety." Organisers said they had received "multiple calls' ' and letters online condemning Faruqui's participation in the three-day festival, which is set to take place from Dec 17 to 19 at Aria Mall.
Know what 2024 has to say to you, Read now
---
---