Dog and Dog Compatibility: Characteristic and Astrological match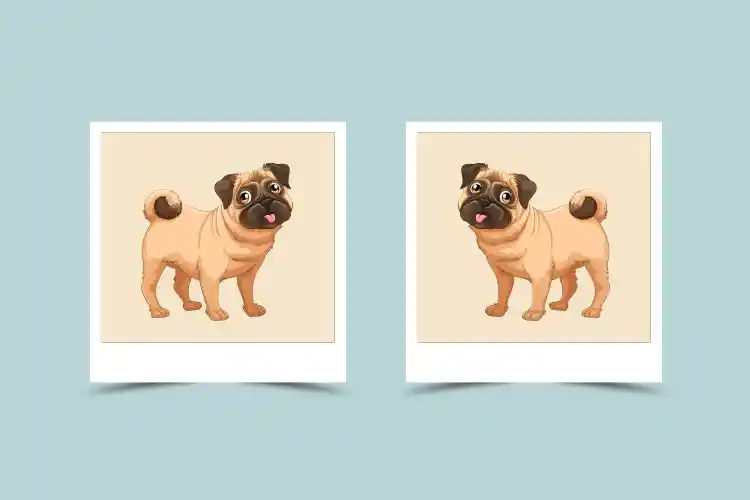 Chinese zodiac Astrology consists of 60 years of calendar in which each year represents an animal. Therefore to understand the Chinese dog astrology and their love compatibility with another sign, we have to study the individual personality of the individual signs and then compare them to seek the outcomes of their Compatibility.
---
Chinese Zodiac Dog and Dog: Personality traits
To study a particular Chinese zodiac sign, we need to look at them in a minute manner, and to do. The individual Zodiac personalities need to be learned from different aspects. Although they might go well and have the same characteristics as they are both Chinese Dog signs, their traits differ depending on the circumstances they are compared in.
---
What is the personality of the Chinese Zodiac Dog?
People born with the Dog sign are honest, frank and highly loyal to their partner and family. The Chinese Zodiac Dog has those righteous characteristics that are hard to find. They have a decent sense of humour, and their talkative nature wins the heart of the people around them.
Strengths:
People born in the Chinese Zodiac year of the dog are very straightforward by nature and have the courage, agility and warmth to come out as a great leader. They are stubborn personalities in career and love and are marriage material if they get committed to anyone.
Weakness:
The people (mostly women) born in the year of the dog are emotionally distant and always have attention to detail which may irritate the people around them. Also, they are very sharp when it comes to public speaking and may sometimes hurt people's sentiments very easily and unknowingly. They usually lack the rational and practical attitude required to stand in a public place but always want to be in the limelight.
Career & Job:
Most of the people born in this year are born theoreticians that means they have the required knowledge and skill set to perform a particular task with enough proficiency. The only thing they lack is the practical exposure that one should possess, and once they get any renowned leader besides them, they can make the best use of him and bring out the best-required results.
They also focus on their goals and strive to achieve them within the given timeline. Therefore, they can work pervasively under pressure, and their immediate bosses will therefore not hesitate to delegate some responsibilities immediately.
As they possess these characteristics as part of their personality, they can easily find satisfying jobs and settle early. They like a challenging environment and can bring out the best results by formulating simple strategies under pressure.
Wealth:
When it comes to acquiring wealth, the people born in the year of Dogs are bright planners who grab the golden opportunities and work on them intensively to achieve whatever they desire. They have a busy and challenging working atmosphere that requires a lot of social involvement, gaining them more popular.
Although they are very successful in life and have a very bright future ahead, they don't have a sense of financial management. Therefore they need to manage the money inflows and avoid investing in unknown sectors too frequently.
Love & Relationships:
The Dog sign in this scenario doesn't seem to be very creative. They don't know many methods to please their partner. Therefore, it can be hard on them. However, this is not the exact scenario. They have such qualities which can make them trustworthy and responsible material in front of their partner.
Thus they will be easy to trust, and thus loyalty will not be a significant issue. The issue occurs because of their sensitive nature. They get hurt easily; therefore, they can have a substantial setback if they try to cheat on their partner. They need to provide each other with enough space and distance to let the other person breathe to let the emotions build.
Know about Your Personality Traits and Hidden Potentials, Get Free Janampatri!
---
Dog and Dog Compatibility
As both the signs suggest, the Chinese Dog signs, whether male or female, demonstrate some common traits that are essential to maintain stability in their relationship. Both are responsible, gentle, loyal and kind-hearted, because of which they leave a lovely impression in their lover's eyes.
To understand the behaviour and find out the dog man and female dog compatibility, we need to study their behaviour when they come together individually.
---
Male Dog and Female Dog Compatibility in Love
The dogs have stable and caring behaviour. They look for someone who is predictable and provides them with unconditional love. They are best suited for each other in this regard as both possess the same characteristics. However, they might get bored looking for that romantic stability in their partner.
People with the Chinese Dog signs are not at all prone to change. They look for stability and love it from their partner as well. But I'd their partner wants to make some changes, they need to keep their partner informed about everything and discuss it in detail before implementing. However, if any of them didn't do so, they might cause a massive conflict between them, which might even lead to long term differences.
Dog signals are typically those old school buddies who choose to rewind and enjoy those moments of pleasure rather than wasting a rug on partying and living in the moment. This can be a source of contention between two people of the same age because children are not used to their partner's conduct.
When all of this goes on, a Dog can only be compatible with another person of their kind, or we may be the same as their identical twin. Therefore most of their characteristics except some might become an excellent match with another Dog sign.
You may like to check zodiac compatibility too. Check Compatibility Score Here!
---
Female Dog and Male Dog Compatibility in Love
There is an excellent potential for both of them to be in a relationship. They respect each other, value each other's idealism, have affection and are stable. Nothing else is needed for a perfect relationship. It's only that they should maintain transparency and mutual agreements while decision making so that nobody feels left out.
While the females are more expressive than males, they enjoy showering each other with loads of gifts and surprises. They don't hesitate to stand like a solid concrete wall between their problems and loved ones if they find anything suspicious.
They need to maintain perfect stability by having discussions and arriving at a mutual agreement in decision making. This way, dogs are the most stable and compatible partner to start a journey with.
However, the problem occurs when the scenario changes. Dogs are not prone to change, and once they face any such things, Dogs tend to get irritated and anxious very quickly.
Another problem with the Dog-Dog compatibility is that when they get immersed in unstable situations, they tend to lose their consciousness, and this is the time needed for someone to be just there for them and make them realise how special they are.
They are the thing when they might fall apart as a partner belonging to the same sign might not be able to handle this type of situation well. They need an emotionally stable partner to stand at their odds.
To improve this situation, they need to increase the intensity of communication between them to raise their understanding level and face the problems only when they are both ready.
When will I Find my Ideal Partner? Talk to Experts!
---
Who is the Dog Compatible With?
People born in the year of Dogs are usually individuals with similar attitudes and understanding. They are gentle, responsible and kind-hearted, and when they get into a relationship, they find themselves to be a lot stable.
The Best Compatible Matches for Dogs are:
Rabbit: They both have a great understanding and will be loyal to each other once they get along. They have similar mindsets, which help them stay together during adverse times.
Rat: Their relationship is full of energy. They are charming and happy when they are together. They find themselves sharing similar interests, which results in long-lasting conversations between them.
Tiger: This connection is a perfect couple and seems to have been made for each other as they share similar attitudes and ideologies.
---
Is the Year of the Dog lucky in 2021?
The people born with the Dog sign might face various difficulties in the year 2021. They are hardworking and determined personalities who never step back to striving towards their goals and dreams. They will achieve whatever they want or until they feel fulfilled. Their hard work will help them save a lot of money.
The only thing that needs to be taken care of is their health. They might face headaches, stomach aches or get indulged in some unhealthy habits which should be prevented.
Career: They are hardworking individuals with determination and fire in their eyes to achieve something in their lives. They require all this to grab any opportunities waiting for them this year.
Wealth: Although they have enough capabilities to put out that hard work and patience needed to live up to their status. However, if they want to invest in something, they should look at blue-chip stocks.
Relationship: This is not the year of the do love compatibility. The people with Dog signs should be conscientious while making any decisions relating to long-term relationships or marriages this year. They should look for a person with mutual understanding so that they don't face conflicts in their day to day life.
Health: They need to give enough emphasis on their health this year. They are very busy individuals, so they need to spare time to provide their bodies with some rest. A good diet along with a suitable workout regime is a must.
So if you are a Male Dog or a Female Dog and want your perfect match, you are at the correct place. Do not wait for anything. Get a detailed analysis of your Janampatri and find your match.
---
---