Horse and Horse Compatibility – Horse Chinese Zodiac – Horse Chinese Zodiac Personality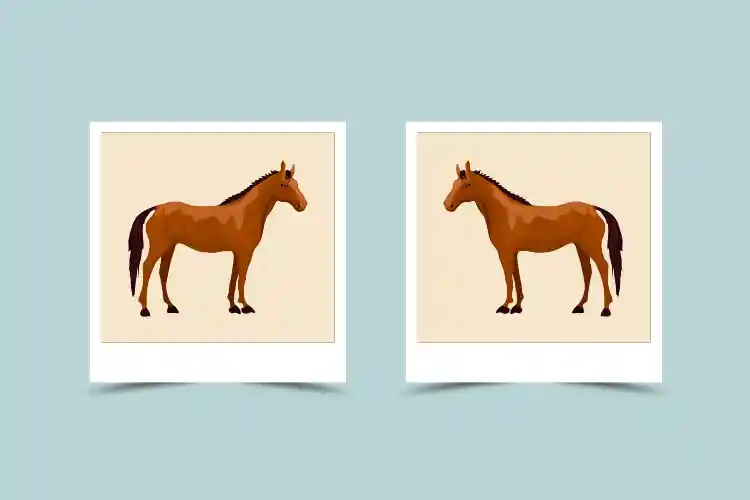 ---
Horse Chinese Zodiac Personality
As lovers, these two are likely to get off to a good start. Horses are known to be in deep love with their loved ones. They will throw themselves into a new relationship with vigour, showering a lover with all the gifts and whispered compliments that accompany a true seduction.
On the other hand, Horses are the most unpredictable sign of the Chinese zodiac; the only certainty is that the Horse will change its mind at some point. This symbol appears to lose interest in a lover, a mission, or a work on a whim and to move on in the blink of an eye. This dynamic works well between two Horses because they both recognize the need to move on, but it does not make for a solid long-term relationship.
For more information about Horse Chinese Zodiac, Consult an Astrologer
---
Male Horse Personality
Male horses are self-sufficient and unrestrained. The greatest attribute of Horse men, who are also easygoing and highly capable of management, is their courage and faith. They have a trendy appearance, pursue the spotlight, travel quickly, and have a quick response, all of which are inextricably linked to their habit of participating in physical exercise.
They are often quick-witted, enthusiastic, effervescent, genuine, and hopeful. Despite their ambition, their flaws are that they are hot-headed, deaf to suggestion, and lack empathy and encouragement.
Horse men are energetic but impatient in everyday life. Their greatest asset is that they are self-assured and kind. Male horses are uncommon. Instead, they choose to dress to the nines and go for the gorgeous and tacky peculiar look in light colours while attending events or parties. They enjoy both intellectual and physical activities.
In terms of romantic relationships, Male Horses will quickly fall in and out of them. While they enjoy the sensation of falling in love at first sight, they are deeply wary of such a relationship. The most suitable solution for them is to progress from mates to lovers. They are incredibly vulnerable to love crises and can lose everything if they fall in love crazily.
Male horses can do several tasks at once and maintain proper control of the situation. When they are committed, they will dedicate themselves to their profession without hesitation. They're either going about their business or lying down tired. In general, they follow their instincts.
For Any Questions, you can Ask an Astrologer
---
Female Horse Personality
Female horses are energetic, trendy, beautiful, lively, and light-headed. Some are sweet, while others are rambunctious. They should, however, still win the respect of others.
Horsewomen are full of energy and drive, and they are not afraid to face challenges in life. In their free time, they are involved and enjoy physical activity. They also appreciate new plants, outdoor scenery, and nature, and they are full of positive energy, which they pass on to others to make everyone happy.
Female horses are still lively and colourful in life. Even when they are angry, they will stay calm and optimistic in the face of adversity. The Horsewomen are full of hope for their future lives because they are hopeful and confident.
They are very open to love and relationships, and they quickly fall in love. They consider love to be an integral part of their lives. Female Horses can lose everything if their lovers propose a breakup, but they can get out of it quickly.
However, they are upbeat, attentive, educated, sincere, talented, and enthusiastic about their work. Even the most mundane tasks can be imaginative and enjoyable for them because they have the potential to revitalise and construct a comfortable and natural environment. They are adept at communicating with wisdom and are skilled at extrapolation. As a result, they can be a successful companion for colleagues and a right hand for superiors.
Know your real strengths, weaknesses, abilities, and talents. Know your Zodiac Signs
---
Male Horse and Female Horse Compatibility
When Horse signs meet, they instinctively feel a platonic or romantic attraction, whether solely physical and sexual or a mental and emotional bond. Horses enjoy being free, engaging with others, and participating in a broad range of social events and gatherings.
Horses are so similar in Chinese astrology, and this can cause one to feel "overshadowed" or "out of the spotlight" from the other, creating a schism in the relationship. When two Horses are in a partnership or even a romantic or sexual relationship with one another, it is essential to have lots of active contacts to help sustain a thoroughly fulfilling relationship over time.
Will Your Love Life Turn into a Fairy Tale or Nightmare? Find out from Love Compatibility Calculator
---
Male Horse and Female Horse Compatibility
According to the Chinese zodiac, horses love and enjoy sex more deeply at the start of a relationship, leading to a very romantic relationship when two Horses first meet or date. However, since Horses are one of the most volatile signs of the Chinese zodiac, the Horse will likely lose interest quickly in any relationship they have established and is currently committed to or dating in Chinese compatibility. When two Horse signs meet, it is essential to keep adding new experiences and exciting times to your life.
Facing Tough Times? Get Your Free 2022 Horoscope Report for the Solutions
---
Is the Horse Compatible with the Horse?
The wonderful thing about two horses in love is that they instinctively understand a strong bond. They see the similarities in each other, as well as the predisposition to wander and feel restless. However, horses' impulsive nature can make things complicated at times.
Read Daily Horoscope Based on Your Sun Sign, Read Now!
---
Who is the Horse Compatible With?
Sheep, Tiger, and Rabbit are the main zodiac signs that are compatible with Horse. When these signs come together, they will establish an enviable marital life. Respect and care are well maintained, and widespread efforts can result in a prosperous and respectable existence.
---
What is the Chinese Horse Personality?
Aspirant, Energetic, Passionate, Upright
People born in the Years of the Horse are known for having warm-hearted, enthusiastic, and optimistic personalities. They are also a sign of independence and democracy since they are vibrant and busy, roaming in large areas.
Talk to an Astrologer Now and Get 100% Cashback on your First Recharge.
---
---