Ahoi Ashtami 2023: Puja Muhurat, Vrat Vidhi, Story & Significance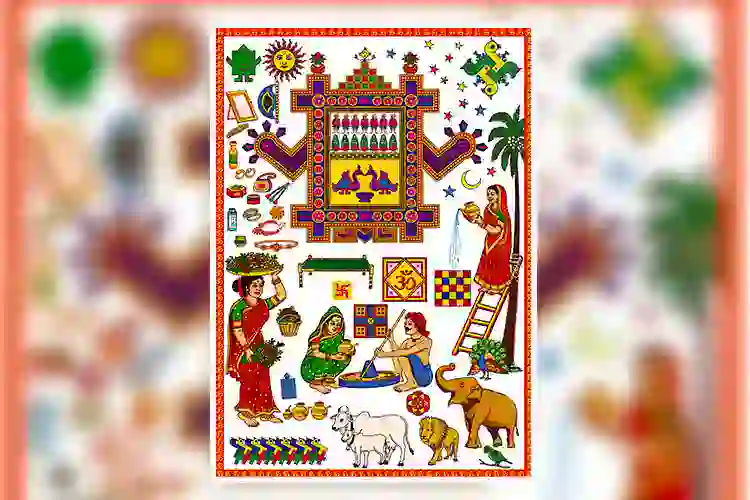 What is Ahoi Ashtami?
Ahoi Ashtami is widely celebrated across India, similarly to Karwa Chauth. Here the main difference is women keep the fast for the well-being of their daughter or sons. Mainly, it is celebrated in the western parts of India, such as Gujarat or Maharastra. As per the Hindu calendar, this auspicious day falls on the eighth day of Krishna Paksha of Kartik month. It is means Ahoi Ashtami usually arrives in the month of October or November. On this day, mothers pray for the success and development of their children. Let's check out what are the rituals performed on Ahoi Ashtami.
Date, Tithi And Puja Muhurat For Ahoi Ashtami 2023
Ahoi Ashtami 2023 Date: Sunday, Nov 5, 2023
Tithi Timings: Ashtami Tithi Begins at 12:59 am on Nov 05, 2023 , and it will end on 03:18 am on Nov 06, 2023
Ahoi Ashtami Puja Muhurat: 06:00 PM to 07:13 PM
Duration: 01 

Hour

 18 

Mins

Time for Sighting Stars: 05:58 

PM

Moonrise Time on Ahoi Ashtami: 12:02 

AM

, 

Nov 06
Ahoi Ashtami: Vrat Vidhi
Ahoi Ashtami is a special day for women to offer sincere prayers by following the fasting rituals. They begin their day by performing Ahoi Mata Puja. Women avoid eating food for an entire day to observe the fast. Later on, they conclude their fast at night after performing Ahoi Ashtami Puja. During this occasion, some of the women also keep fast to get blessed with a baby boy.
In the evening, women make rangoli of Maa Ahoi near the main entrance of their house. Also, they paint pictures of Goddess on the wall, which is used for Ashtha Koshthak. Thereafter, they perform Ghatasthapana vidhi near in front of the painted wall.
Significance of Celebrating Ahoi Ashtami 2023
The ancient myths suggest that Maa Ahoi may accept your wishes if you recall her with a pure heart. And therefore, women try to impress the Goddess by performing rituals and keeping fast. They even refrain from drinking water for a day and only end their fast after seeing the stars or moon at night.
Women visit the nearby temple after dusk and worship the Goddess. On this day, ladies get together under one roof and listen to devotional songs or ancient legends. Apart from this, women also prepare food delicacies for their family members. They offer sweet dishes to Goddess and seek blessings from her.
This auspicious day brings an opportunity to impress Maa Ahoi with true devotion. Those couples who are preparing for conception visit Radha Kunda at Mathura to take a dip inside the river. It is said that by doing so, they may get blessed with a baby boy.
How Does Your Future Look Like? Get Free Janampatri
Ahoi Ashtami: Vrat Katha
The ancient legend is based on a moneylender who had seven children. At the time of Diwali, his wife went to collect mud outside, and she unintentionally slaughtered a hedgehog(animal). After some time, a couple's all seven children were found dead.
Moreover, the lady confessed the truth that she never had an intention to kill the animal to her neighbour. An old lady then asked her to worship Maa Ahoi in order to eliminate those past sins. She agreed and started worshipping Maa Ahoi by observing fast.
Soon, she was again blessed with seven children. Since then, women started following a one-day fast on the 8th day of the Krishna Paksha of Kartik month.
Ending Note
So far, its is been understood it is clear that women should observe the fast on this day. They should remember Maa Ahoi for the longevity and wellbeing of their child.
A couple expecting a child should also recall the Goddess during the occasion of Ahoi Ashtami. There is a strong belief that Maa Ahoi may grant your wishes on this day. With this, May you receive the immense blessings of Maa Ahoi.
Yes, you can also invoke blessings from the diety you have faith on. Book personalised puja for the divine grace.