Apara Ekadashi: Dive Deeper To Know The Significance Of This Day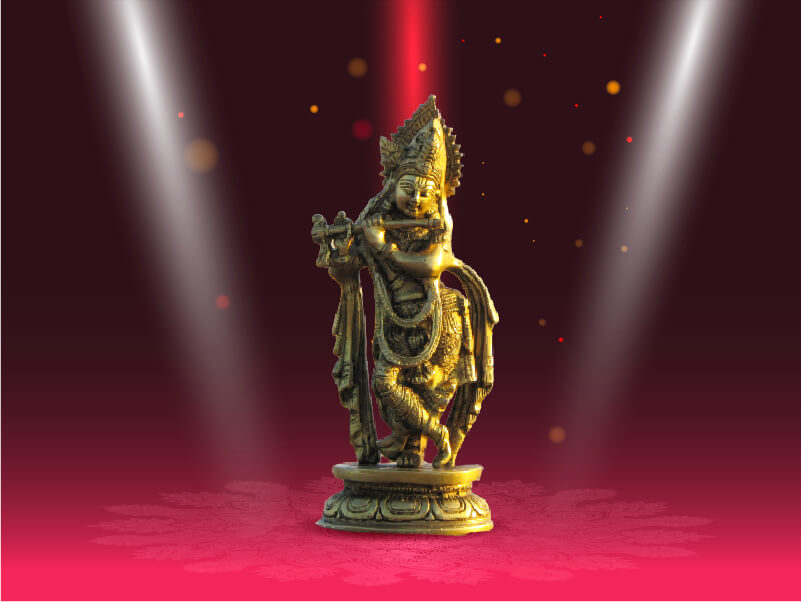 In the Hindu religion Apara Ekadashi, also known as Jyestha Vishnu Ekadashi, is considered a crucial day. That day, mourning and offering condolences to the Savior are observed. Devotees who fast on this day are believed to be able to forgive themselves for any offences individuals may have committed in their previous lifetime. It also brings wealth and great fortune to worshippers who celebrate this day.
Apara Ekadashi 2023 Date and Time
| Apara Ekadashi | Date And Timings |
| --- | --- |
| Parana Time | 06:41 AM to 08:13 AM |
| Ekadashi Tithi Begins | 02:46 AM on May 15, 2023 |
| Ekadashi Tithi Ends | 01:03 AM on May 16, 2023 |
Apara Ekadashi Significance
The 'Vishnu Sutra' emphasises the importance of Apara Ekadashi. Lord Vishnu explained Yudhishthir about the supremacy of Apara Ekadashi. Lord Krishna also said that everyone who observes the Ekadashi vrat would be well-known for their charitable works. For someone who is struggling again from the remorse of certain sins, the Apara Ekadashi vrat is extremely helpful.
Only certain violations will indeed be forgiven if a fast is observed and Lord Vishnu is worshipped with reverence. The Apara Ekadashi vrat brings prosperity and wealth to a devotee. One who observes Apara Ekadashi reap certain privileges as those who bathe in the sacred Ganga river during the important religious month of 'Kartik.' It's the same as giving cattle or observing holy yajnas.
Gain peace and prosperity through personalised live Vishnu Puja.
History of Apara Ekadashi
This same event is thought to be held to make people aware of Emperor Mahidwaj, who became an angelic and fair ruler. Vajra Dhwaj, his youngest son, disregarded his beliefs and murdered him, burying his remains deliberately behind a peepal tree, off from animosity and envy. As he was unable to find redemption, King Mahidwaj's soul wandered in that field. Yet another magnificent morning, a wise sage appeared to walk even by plant and encountered King Mahidwaj's soul.
He eventually informed the philosopher of his tale and asked for his assistance in obtaining Moksha. In front of Emperor Mahidwaj, this same doomsday prophet observed Apara Ekadashi fast. With all this, Lord Krishna honoured King Mahidwaj's spirit and granted himself immortality. Then Sultan's spirit was purified and received intercession as a result, including its Weaver's fasting and indeed the compassion of Lord Krishna. Apara Ekadashi has been performed, and ever since then, to practise positive intentions and simplify the route to Moksha.
Rituals of Apara Ekadashi
In Apara Ekadashi, devotees wake up early and take a bath before beginning the procedures of the ceremony.
When conducting all of the procedures, it is important to maintain a strong sense of commitment.
Worshippers are required to offer prayers to the lord, as well as to offer incense sticks, flowers, and tulsi leaf. This same deity's aarti should be done, followed by the distribution of prasad for everyone.
To receive Lord Vishnu's divine intervention, followers shall take a trip to his monastery on Apara Ekadashi or perform Vishnu Puja.
Mostly on the edge of Dashami, here all ceremonies of the Apara Ekadashi Rapidly begin (tenth day).
For that whole individual purpose, devotees must eat only one satvik dinner, and it must be consumed prior to sunset.
The Vrat lasts until after the completion of the Ekadashi tithi.
Mostly during the evening, the devotees are still not permitted to sleep. To appease Lord Krishna, individuals will consume all of their time memorising Slogans.
The recitation of the "Krishna Sahasranama" is thought to be extremely serendipitous.
Devotees praise Lord Krishna through strong inclination upon that special occasion.
Mostly on the eve of Apara Ekadashi, promoting charitable organizations is thought to be immensely fun. It also includes giving the Brahmins shelter, clothing, and resources.
How would be your upcoming days? Get a free astrology yearly report.
Apara Ekadashi Katha
According to Lord Krishna's story, there already existed a Kingdom called Mahidwaj that was quite holy and practised a virtuous course. Vahra Dhwaj, Mahidwaj's youngest son, harboured animosity against him.
Vajra Dhwaj murdered Mahidwaj as well as buried him under a peepal tree. Mahidwaj, however, was still unable to accomplish redemption due to his unfortunate and imminent demise, and as a result, he remained like a ghost on that tree, haunting everyone who walked by from there.
For quite some time, a philosopher was driving down the street and felt the presence of a ghost. Through his supernatural abilities, he was able to learn just about everything there is to understand concerning Mahidwaj and the cause of his illness. He summoned Mahidwaj's consciousness and proclaimed his way to paradise.
The philosopher followed the Apara Ekadashi Vrat as well as transferred all teachings to Mahidwaj a way to encourage the soul in attaining rebirth. Mahidwaj's soul was freed which achieved immortality as a result of the fasting and the grace of Lord Krishna.
Live Life to the fullest no matter what! Get Your Free janampatri Now!
Fasting Rules of Apara Ekadashi
The Ekadashi fast begins on Dashami and continues until Dwadashi. To begin abstinence on the day that, the devotee must wake up early the next morning, bathe in Ganga water, and dress in fresh clothes. It must be remembered that those who are fasting ought not to eat anything. Mostly on the eve of Apara Ekadashi, the individual should therefore consume satvik food.
Blossoms, betel leaves, coconut, and other items can be offered to Lord Vishnu's statue. Thereafter, bow to Lord Krishna in order for wishes to be granted. Throughout the evenings, light a Diya near Lord Vishnu's statue. That day, giving food to Brahmins is highly valued. After worshipping, offer the Prasad to near and dear ones.
Always remember, the person who is fasting doesn't rest until midnight. On this day, avoid incorporating onion or garlic in your cooking. A week before the Apara Ekadashi, avoid consuming rice. Pro-tip, wait until next week to consume it.
The Ending Note
Observe the Apara Ekadashi fast in order to achieve positive fortune as well as progress on the road to rebirth.
Invite positivity through Astro Guide,  consult an astrologer.