Kamika Ekadashi 2023: Its Date, Story & Significance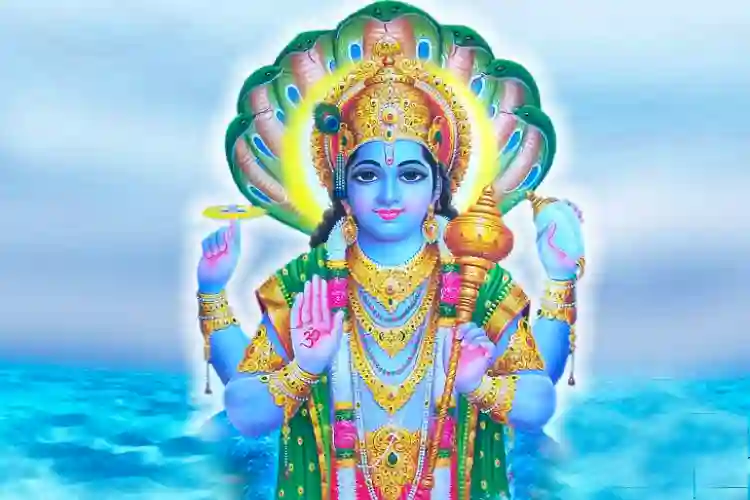 Kamika Ekadashi Vrat Katha
According to this Kamika Ekadashi Vrat Katha, a long time ago, there lived a short-tempered person in a village. Once, someone in the village had a fight with that short-tempered man. In a fit of rage, the hot-headed man killed the innocent village person. Before he could realise his mistake, the victim had already died. In order to atone for his crime, the angry man wanted to perform the Shradh ceremony and the Shradh Bhoj of the deceased man. However, people flatly refused his proposal.
As per Kamika Ekadashi Katha, the short-tempered man was hurt by this. He asked a sage as to how he can atone for his sins? The sage was acquainted with his reformed nature and had watched him burn in the fire of repentance. The sage understood that now he had become a gentleman and was no more an angry man. The sage told him to perform Kamika Ekadashi to get rid of his sins. So, the man duly worshipped and slept near the idol of Shri Hari, then Lord Vishnu appeared before him in his sleep and granted him forgiveness. This was Kamika Ekadashi story, in short.
Kamika Ekadashi Tithi and Muhurta
| Festivals | Date | Time |
| --- | --- | --- |
| Kamika Ekadashi | Thursday, July 13, 2023 | |
| Ekadashi Starting | On Jul 12, 2023 | 17:59 |
| Ekadashi Ending | on Jul 13, 2023 | 18:24 |
| Paran Starting | On 14th July | 06:11 |
| Paran Ending | On 14th July | 08:42 |
| Parana Day Dwadashi End Moment | On 14th July | 19:17 |
Kamika Ekadashi Meaning & Significance
When Kuntiputra Dharmaraja Yudhishthira asked Lord Krishna about Shravan Krishna Ekadashi. Then the Lord said, "O Yudhishthira, I will tell you the story of Kamika Ekadashi, which Brahmaji had told to Devarshi Narada".
As per Lord Krishna, Brahmaji had told Narad Muni that Krishna Ekadashi of Shravan month is known as Kamika Ekadashi. And one who observes this Ekadashi gets the fruits of Vajpeya Yagya. By worshiping Lord Vishnu on this day with conch shell, chakra, mace, we acquire huge merit. Kamika Ekadashi should be done to get rid of sins.
By observing Kamika Ekadashi, the soul does not attain Kuyoni, and by offering Tulsi to Lord Vishnu, one gets freedom from all sins. This Tulsi donation is made of gems, pearls, gems, four loads of silver, and one load of gold. The person who waters the Tulsi plant in his house, his sins, sufferings end, and he/she becomes pure.
According to Padma Purana, Lord Krishna, while explaining the importance of Ekadashi to Yudhishthira, says that Ekadashi is the best among all the fasts, like Sheshnag among the serpents, Garuda among the birds, Lord Vishnu among the gods, Peepal among the trees and Brahmins among the human beings.
Kamika Ekadashi Fasting Method
Wake up early in the morning, take a bath, etc., then take the vow of fasting.

Bathe the idol of Lord Vishnu with Ganga water.

Remember, worship, and praise Lord Vishnu by lighting a lamp.

Perform Lord Vishnu aarti by offering Tulsi leaves.

In the evening,  light a lamp in front of Lord Vishnu and worship him.

Recite the Vishnu Sahasranama. 

On the day of Dwadashi, be clean and break the fast at the right Muhurta (Paran Time).

Distribute prasad and feed the Brahmins and give them charity and Dakshina.
Let's Wrap it up
So, we see the importance of Kamika Ekadashi. How by observing its rituals we can get rid of our past sins and get happiness in our life.
Get The Benefit Of Kamika Ekadashi By Consulting An Expert Astrologer…