Varuthini Ekadashi 2023: Learn Crucial Facts About This Day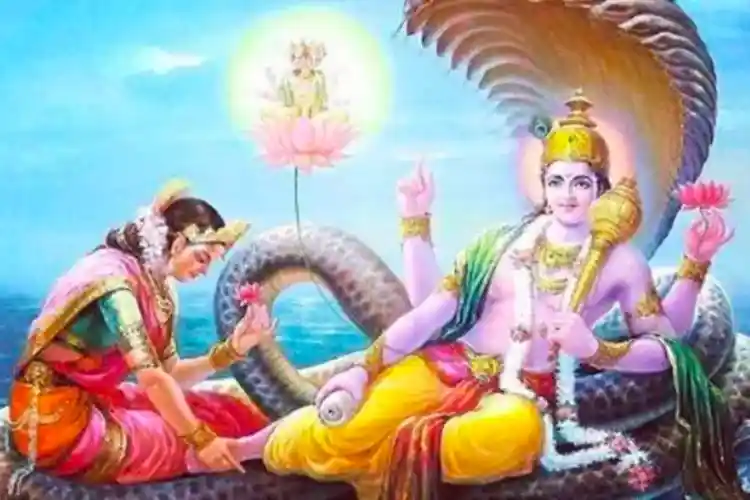 Varuthini Ekadashi is celebrated on the 11th day of Krishna Paksha in the Vaishakha month. This auspicious day is also commonly known as Baruthani Ekadashi. Devotees offer prayers to the Vaman incarnation form of Lord Vishnu. Also, they keep fast as a part of rituals and please the Lord. This day arrives with an opportunity to get rid of past sins. Therefore, whoever remembers Lord Vishnu may remove their bad karmas of life. Some of them also keep Lord Vishnu in their prayers to achieve Moksha after death. Well, moving on to know what myths say about this auspicious day.
Also Read: Ekadashi 2023 Dates
---
Varuthini Ekadashi 2023 Date and Muhurat
Varuthini Ekadashi Date: Sunday, April 16, 2023
Tithi Timings:

Ekadashi Tithi Begins: on 08:45 

PM

 

on

 Apr 15, 2023
Ekadashi Tithi Ends – On 06:14 

PM

 

on

 Apr 16, 2023

Fast breaking Time: 05:54 

AM

 

to 

08:29 

AM

Hari Vasara End Moment: 03:46 

PM
---
Significance Of Varuthini Ekadashi
Varuthini Ekadashi holds the significance of Vishnu Puja. Devotees who perform sincere prayers to Lord Vishnu for the removal of their past sins. It is believed that if you impress Lord Vishnu with your devotion, you may get his divine blessings. So, people also follow the fasting rituals by avoiding food and water. They also seek salvation in front of God's idol and worship him by offering sweets.
Also, this day is dedicated to the 5th avatar of Lord Vishnu, Vamana. It is the most auspicious Ekadashi to keep fast among 24 other Ekdashis of the entire year. Some believe that King Mandhaata and King Dhundhumaar achieved Moksha by performing Vishnu Puja on this day. Whereas other devotees believe that Lord Shiva got rid of the curse by keeping a one-day fast on Varuthini Ekadashi. Thus, there is great significance in worshipping Lord Vishnu on this day.
Perform Vishnu Puja at your home under the guidance of the best Astrologers.
---
Varuthini Ekadashi's Story
The ancient myths reveal the conversation between Lord Shri Krishna and King Yudhisthir, where the Lord explains about keeping Varuthini Ekadashi Vrat. Lord Krishna narrates the story about King Mandhata, who was kind, honest and spiritual-minded. Once King went inside a forest to perform meditation in the name of God. Afterwards, a wild bear attacked him so that he may get disrupted.
The King continued meditating and recalled Lord Vishnu to save him. Impressed with King's devotion, Lord Vishnu appeared in front of him and killed a bear. The King bowed down to the Lord and thanked him for saving his life. Lord Vishnu then advised him to observe Varuthini Ekadashi Vrat so that he can completely recover from his injuries. Since then, devotees keep fast for a day to seek protection from Lord Vishnu.
Know what the upcoming Ekadashi is going to bring for you? Get a Free Astrology Report what a detailed prediction.
---
Varuthini Ekadashi Importance of Fasting
Varuthini Ekadashi is a perfect time to worship Lord Vishnu. So, people try to impress the Lord by performing Pujas and keeping fast.
Devotees keeping fast may achieve mental peace and positivity in mind. Also, they may wash away their sins by recalling Lord Vishnu.
Those who are physically disabled also follow the fasting rituals to get some relief from lifelong pain.
Those who are suffering from mental health issues can recover well.
On this propitious day, young girls also join their elders in keeping fast. By doing so, girls may get a loving and caring life partner.
This single-day fast is equivalent to a thousand's year penance. So, devotees considered Varuthini Ekadashi to keep the fast to appease the Lord.
They also chant Vishnu sahasranamam and listen to the devotional songs, which is part of Vedic rites.
---
Rituals Of Varuthini Ekadashi
At the time of Varuthini Ekadashi, devotees worship Lord Vishnu and his 5th form Lord Vamana with great devotion. Below is how people follow the rituals of Varuthini Ekadashi.
Devotees get up early in the morning, and after taking a bath, they make arrangements for Vishnu puja.
They offer Dhoop, sandalwood paste or Chandan, incense sticks, flowers to the Lord's idol.
They observe fast for a day and some of them also keep fast by avoiding water.
During the time of Varuthini Ekadashi, people also refrain from eating any non-veg foods.
They recite the Vishnu mantra and read holy scriptures
Then, they make donations of food or clothes to Brahmins or the poor.
---
Benefits Of Varuthini Ekadashi Vrat
Devotees observing Varuthini Ekadashi Vrat may get below benefits.
You may win against your hidden enemies
You may overcome bad health
You may achieve moksha after death
Lord Vishnu may protect you from evil forces
You may develop a positive mindset and feel relaxed
Your wishes may get fulfilled if you remember Lord Vishnu while fasting.
---
Ending Note
We guess now you may have a clear picture of why people celebrated Varuthini Ekadashi with immense joy. The main reason is that it is a special Ekadashi among the other 24 Ekadashi of the year. Devotees say that it is the perfect time to impress the Lord by following the fasting rituals. And after unfolding the myths, we guess it's likely to be true. So fellas, don't forget to observe Varuthini Ekadashi Vrat and get rewarded with Lord Vishnu's blessings.
Wishing you a very happy Varuthini Ekadashi.
If issues of life overwhelm you too much, Talk to an Astrologer Now, First Consultation with 100% Cashback!
---
---