Vijaya Ekadashi 2022: Unveil Benefits of Fasting on Vijaya Ekadashi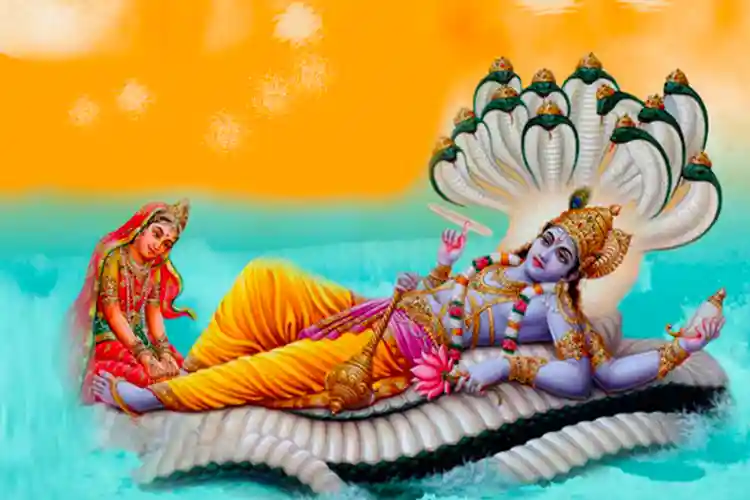 It is believed that the more difficult the fast of Ekadashi, the more fruitful it is. Ekadashi fasting is dedicated to Lord Vishnu and following it religiously leads to good fortune and salvation. Ekadashi fasting also helps to build resilience and inner strength in a person. According to Sanatan Dharma, there are 24 Ekadashis that fall in the whole year, out of which Vijaya Ekadashi is considered to be very significant.
Like Vijaya Dashami, this Ekadashi is also considered to be the Ekadashi that brings success. Usually, this Ekadashi is dedicated to Lord Vishnu and the individuals who are observing this fast have to worship Lord Vishnu throughout the day so that they can receive blessings and good fortune.
Also Read: Shattila Ekadashi 2022
Vijaya Ekadashi 2022: Date, Tithi, Muhurta and Parana
In the year 2022, Vijaya Ekadashi will start from the morning of February 26 and end on the morning of February 27. Parana of this fast will also be done on 27 February, 2022.
When the fast of Ekadashi is concluded it is called as Parana. Usually all the fasts are ended on the same day in the evening/night by eating some sattvik food, but on the next day of Ekadashi fasting after sunrise and before sunset. Parana is done i.e ending the fast by eating regular food. It is believed that not doing Parana within Dwadashi Tithi may be equal to sin. Additionally, while breaking the fast, one needs to meditate or recite Lord Vishnu's name. It is considered that fasting of Vijaya Ekadashi is very auspicious as one can receive fortune and blessings. And, to get the blessings of Lord Shri Vishnu, one must observe the fast of Vijaya Ekadashi following the complete rituals…
Dwadashi normally ends before sunrise on the day of Parana.
Vijaya Ekadashi 2022 seems promising, make it more by taking some tips from free horoscope 2022.
| Vijaya Ekadashi Events | Date, Time and Muhurats |
| --- | --- |
| Vijaya Ekadashi 2022 | 26 February 2022, Saturday |
| Parana (Fast Breaking) Time | February 27, from 01:50 pm to 04:09 pm |
| Hari Vasar ends on Parana day | at 01:35 pm |
| Ekadashi date starts | February 26, 2022 at 10:39 am |
| Ekadashi date ends | February 27, 2022 at 08:12 am |
| Gaunya Vijaya Ekadashi | Sunday, February 27, 2022 |
| Parana (breaking of fast) time for Gaunya Ekadashi | February 28, 06:50 am to 09:10 pm |
Vijaya Ekadashi Significance
On the Krishna Paksha of Falgun month, the waning moon, is known as Vijaya Ekadashi. According to the name, a person who observes this Ekadashi fast by law and order always remains victorious over their enemies and opponents. In ancient times, many kings and emperors have won a fierce battle due to the effect of this fast. The description about Vijaya Ekadashi fasting is also found in the Puranas. It is said that victory can be achieved by fasting on Vijaya Ekadashi even in dire circumstances when the person is surrounded by enemies. It is said that observing the fast of Vijaya Ekadashi gives freedom from suffering.
Vijaya Ekadashi Vrat Katha
The story of Vijaya Ekadashi is similar to the story of Vijaya Dashami. The popular story is related to Lord Shri Ram regarding Vijaya Ekadashi.
According to the belief, a long time ago, in the Dwapar era, the Pandavas were curious to know about the importance of Falgun Ekadashi. They expressed their doubts to Lord Krishna. Describing the importance and story of Falgun Ekadashi, Lord Krishna said that "O Pandavas! First of all, Narad Muni is the first person who had learned about the story and importance of Falgun Krishna Ekadashi fast from Brahma. After him, you are the only one to know about it. The story is of Treta Yuga, when Lord Shri Ram, after the abduction of Mother Sita, took Sugriva's army with him to fight against Ravana. However, the giant ocean before him stopped his way to march towards Lanka.
There were very dangerous sea creatures in the sea which could harm the monkey army. Since Shri Ram was in human form, he wanted to solve this problem in that form. When he asked Lakshmana to know the way to cross the sea, Lakshmana said, "O Lord! Wakdalbhya Munivar resides at a distance of half a distance from here. He can definitely find a solution for this". Lord Shri Ram visited him to pay his respects. Then he laid down his problem in front of him. Then the sage told him that if you fast on the Ekadashi of Krishna Paksha of Falgun month along with the army, then you will not only be successful in crossing the sea, but also in conquering Lanka by the grace of this fast.
When the time came, the entire army, including Lord Shri Ram, kept fast on Ekadashi as per the method given by Muni Vakdalabhya and Ram Setu and attacked Lanka with the entire Ramsena. In this battle, Lord Vishnu has incarnated as Lord Shri Ram – an ordinary man, but due to the result of this Ekadashi fast, he defeated such a large army of Ravana and conquered Lanka and freed Mata Sita.
It's hard to find people like Lord Rama nowadays as selfishness is the new forte. Talk to Astrologers to know how to deal with toxicity in your life. First Consultation is FREE!
Vijaya Ekadashi 2022: Pooja Vidhi and Rituals
Get up early in the morning on the day of Ekadashi, take bath and wear clean clothes and take a vow of Ekadashi fast. 

On the day of Dashami, make an altar and place seven pulses known as sapta dhan (urad, moong, wheat, gram, barley, rice and millet) on it.

Make an urn made of gold, silver or clay according to your capacity and place it on it. 

On the day of Ekadashi, install the idol of Shri Vishnu by placing Panch Pallav that is five leaves (Peepal, Gular, Ashok, Mango and Vat) in that Kalash. 

Worship Lord Vishnu with incense, lamp, sandalwood, flowers, fruits and basil. 

During fasting, you should read and listen to the story of Lord Vishnu throughout the day.

At night, sit in front of the Kalash and perform Jagran. 

On the day of Dwadashi, donate the Kalash to a Brahmin or Pandit.

On the day of Dwadashi, break the Ekadashi fast with satvik food
In this way, you need to carry out Vijaya Ekadashi fast and receive blessings of Lord Vishnu. 
Perform personalized Vishnu puja to brings peace and prosperity to your life.