Merry Christmas 2021 and a Happy New Year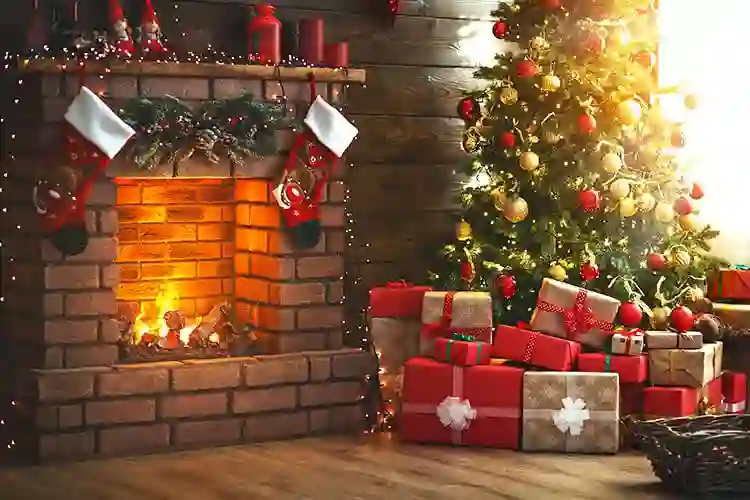 What is the significance of Christmas 2021? Know about its origin
Every year on December 25, the world celebrates the Christmas festival, including India. This year, it falls on a Friday. People who believe in Christianity are incredibly enthusiastic about this festival. However, people of all faiths have begun to celebrate this festival in recent years. This festival has generated a lot of excitement and enthusiasm in children's minds due to its extraordinary publicity. Children believe that Santa Claus will come and grant their wishes on Christmas Eve.
The Importance Of Christmas
Among Christians, a Christmas feast is the Epiphany. On this day, Lord Jesus' birthday is commemorated. Only foreigners used to celebrate this Christmas event a few decades ago, but it is now quite crucial for Indians. This event is celebrated with great zeal throughout India. This festival has sparked a lot of interest among children in particular. Christmas is a religious feast that lasts 12 days. It begins on December 25 and runs through January 6. Christmas Tide is another name for this 12-day festivity.
The History Of Christmas
According to Christian tradition, Jesus was born on this day in Bethlehem. He was the one who established Christianity. Mary was the name of Jesus' mother. Mother Mary is reported to have had a dream one day in which an angel told her that the Lord Jesus would be born at her home. Mary became pregnant a few days later. During her pregnancy, Mother Mary had to travel to Bethlehem. They couldn't find a spot to rest for the night until they came upon a place where cattle herders used to live. Mother Mary gave birth to the Lord Jesus that night. Since then, this celebration has been observed.
The Origin Of Christmas
The name Christmas is supposed to have originated from the word Christ, according to Christian authorities. In 336 AD, the holy holiday of Christmas was first observed in Rome. After that, the festival's fame grew, and it was celebrated all over the world. At the same time, its popularity grew steadily, and as a result, people from all over the world celebrated this festival.
How People Celebrate Christmas
Christmas is observed throughout the world. Every festival is celebrated to foster mutual love and partnerships, and this festival is no exception. Many rituals are planned, particularly on Christmas Day, to instil a love of and confidence in God in young children. On this day, everyone exchanges gifts, bouquets, and greeting cards. Aside from that, Christmas melodies known as carols are sung. In addition, many people dress up as Santa Claus and deliver gifts to youngsters.