Must Know Facts About Margashirsha Purnima 2021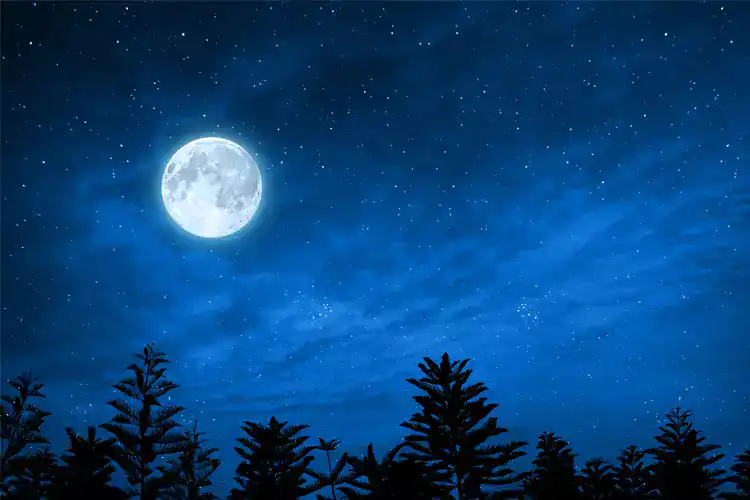 When will Margashirsha Purnima 2021 be celebrated, and what is its significance
Sanatan Dharma has highlighted the significance of Margashirsha Purnima 2021. This year, the holy festival of Margashirsha Purnima will be observed on Saturday, December 18th. Bathing and donating on the day of Margashirsha Purnima is regarded to be particularly special in the Puranas. The full Moon is visible on this day, and both the Sun and the Moon are samasaptaka. On the day of Margashirsha Purnima, it is said that there is a unique energy in the water and the world around us. On this day, bathing, generosity, and meditation are thought to be especially beneficial.
The moon is the lord of the full moon, which is why it is thought that on this day, one can be free of any mental problems. If you are suffering from depression, sadness, or worry, for example, you must do particular Vedic worship of the Moon. Moon worship performed in a Vedic style would rekindle your energy and zeal. Your concerns will also be alleviated. You can get in touch with our experienced pundits for help with this.
Margashirsha Purnima Date
December 18, Saturday
Date start – 18th December from 07:24 am
Date ends – on 19th December till 10.24 am
The worship of Chandra Dev is of great importance on the day of Margashirsha Purnima. If you want to do puja for the peace of the moon planet, then click here.
Significance of Margashirsha Purnima
On a full moon day, the moon has complete control over every element on the planet. This is why this day is also known as the "Day of Divinity." Aside from that, it is supposed to be the last day of the Hindu calendar's holiest month. Donating on this day is said to be particularly helpful in the scriptures. On this day, meditation and Ganga baths are also said to be especially beneficial. On this auspicious festival of Margashirsha Purnima, one should worship Sri Hari Vishnu and Lord Bholenath to obtain blessings. The moon is said to have been irrigated with nectar on this day. As a result, Moon worship should be performed on the occasion of Margashirsha Purnima.
On the day of Margashirsha Purnima, do bath-meditation like this
On Margashirsha Purnima, one should rise at Brahma Muhurta and perform a vow before bathing. After that, add basil leaves to the bath water. After that, worship the water by applying it to your head, and then take a bath. It would be fantastic if you could take a bath in a sacred river. After bathing, make an offering to the Sun God. After that, sing the mantras while wearing clean and clean clothes. After chanting the mantra, donating white items to the needy will be incredibly beneficial. After that, don't forget to present Arghya to the moon at night as well. You can also fast on the day of Margashirsha Purnima to please the moon deity and gain peace of mind.
Significance of Satyanarayan's Story
On the day of Margashirsha Purnima, the narrative of Satyanarayan is also held in high regard. This day is dedicated to the worship of Chandra Dev and Lord Shankar. There is also a section about Lord Satyanarayan's narrative. Satyanarayan's story brings happiness, success, and mental tranquilly in every aspect. If a person fasts on this day with complete faith, devotion, and faith, he will be saved in this lifetime.
Moon dominant on full moon day
According to astrology, the Moon has a strong influence on this day because the Sun and Moon are directly opposite each other. The Moon is said to be a mental element. If a person uses any remedy for the moon planet's serenity, he will find tranquilly in his life. If you want to perform a puja for the tranquilly of the moon planet, you can get it performed by our Vedic pandits. To worship, click here.