Do's and Don'ts during Shravan Month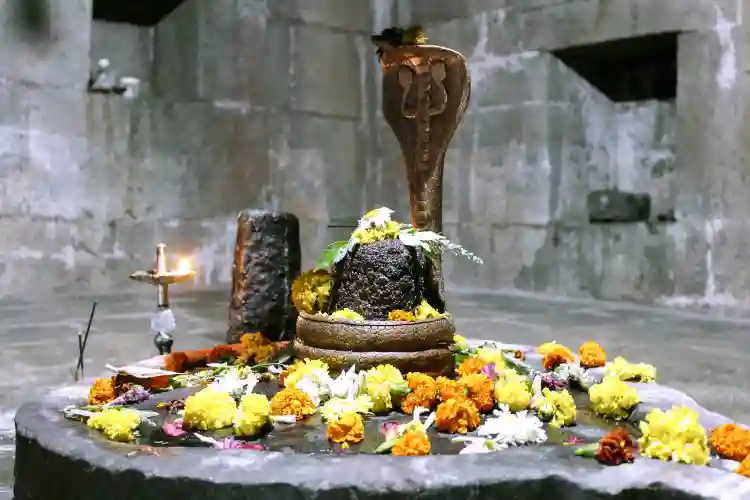 Sawan Somwar Vrat 2022 is starting on Monday, July 18, 2022. Devotees observe fast for the whole day and worship Lord Shiva every Monday of Sawan and seek his blessings. The entire month of Shravan is dedicated to the worship of Lord Shiva.
All Mondays of Shravan month are considered highly auspicious for fasting. Many devotees observe a fast for sixteen Mondays from the first Monday of the month of Sawan. Subsequently, all Tuesdays of this month are dedicated to the worship of Goddess Parvati, the wife of Lord Shiva. On all Tuesdays of the month of Shravan, women observe fast and worship Goddess Parvati. This fast is known as Mangala Gauri Vrat. Many other important festivals also come in this month of Shravan.

Let us find out what things we should follow and what to avoid in the month of Sawan. 
---
What to do in Shravan - The Holiest Month of Hindus
Devotees observe fast to please Lord Shiva. This entire month is considered very auspicious for fasting and also for performing other religious rituals. Waking up early in the morning, going to Shiva temple, and anointing the Lord Shiv Linga with a mixture of Milk, Ghee, Curd, Ganga water, and Honey (Panchamrit) along with Bilvapatra is the most auspicious religious ritual. Performing this ritual during Sawan month brings you and your family health, happiness, and prosperity.
Rudraksha is a symbol of Lord Shiva, so wearing Rudraksha during Sawan is also considered very auspicious. The devotees of Lord Shiva should ensure to wear Rudraksha during this time of the year to please him and seek his blessings. Devotees can also chant or practice Japas with Rudraksha beads to please Lord Shiva.

Moreover, it is also considered auspicious to offer Vibhuti to Lord Shiva with Panchamrit, Bilva Patra, Gangajal, Dhatura, Honey, or Sugar.
In the month of Sawan, women also observe Mangal Gauri Vrat. Chanting of Shiva Mantra during the month of Shravan is highly fruitful to please Lord Shiva. Also, the chanting of Mahamrityunjaya Mantra is considered very beneficial as it bestows the devotee with a long and healthy life.
Fasting by eating just once or Nakhta Vrat i.e. fasting during the day and eating prasad or fruits at night is also beneficial and fruitful. 
Especially on Sawan Mondays, recite Shravan Somwar Vrat Katha.
One more joy you can experience, is knowing what's going to come ahead? Get a free astrology report 2023.
---
What not to do in Shravan Month
One cannot eat any kind of grains, rice and pulses during Sawan's fasting, as they are considered as 'Anna'. Also, some vegetables like onion, garlic, radish should be avoided as they are known to be hot or tamasic foods (as known in Ayurveda).
---
What else to keep in mind in the holy month of Shravan:
Do not consume alcohol in the month of Sawan.

Do not shave (do not shave) during Shravan.

Avoid breaking your fast in between during this holy month.

Do not consume Ginger and garlic in any form during this month.

According to the Puranas, eating brinjals should also be avoided as they are considered not acceptable during this holy month.

One can anoint

Shivling

with milk in Sawan, but devotees, who are fasting, should not drink milk during this month.

A person fasting should not eat non-vegetarian food.

Shiv Puja or Abhishek of Shiv idol should be performed in the morning only. 

It is auspicious and beneficial to perform

Rudrabhisheka Puja every Monday or once during this holy month of Sawan.
Are too many issues overwhelming you? Talk to astrologers for guidance. First consultation is FREE!
---
---