Sawan Somwar & Solah Somwar Vrat 2023: Dates, Significance, Worship Method and Mantra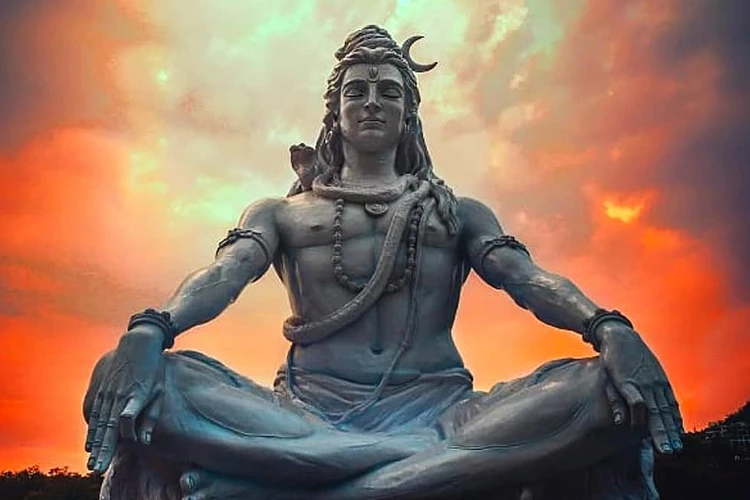 When are Sawan Somwar or Shravan Somvar 2023
This year the month of Sawan will start from July 4, 2023, Tuesday. The Monday that comes in the month of Sawan is known as Sawan Somwar. Normally five Mondays are seen in the month of Sawan, but in the year 2023, Sawan month, only four Mondays are going to fall. It will end on August 31, 2023, Thursday. Here are the dates of Sawan Somvar for the year 2023:
| Shravan Somwar | Dates |
| --- | --- |
| First Shravan Somwar | July 10, 2023, Monday |
| Second Shravan Somvar | July 17, 2023, Monday |
| Third Shravan Somvar | July 18, 2023, Tuesday |
| Fourth Shravan Somvar | July 24, 2023, Monday |
Savan Somvar Vrat 2023: Method and Significance
The entire month of Sawan is holy, but Somwar or Sawan Somwar has a special significance when it comes to observing fasts and rituals. However, the methods of Sawan Somwar Vrat may vary from person to person and according to their health and circumstances. Some people fast without consuming any grains and eat only fruits and milk. At the same time, some people eat food made without salt once a day. Apart from religious beliefs, fasting also helps in detoxifying the body. Especially during the monsoon season when waterborne and airborne diseases increase, due to the increase in the number of microorganisms in the environment. Fasting helps in maintaining the right balance in the body. Therefore, it is believed that fasting during this phase can detoxify and purify your body and soul.
The Glory & Importance of Sawan Somwar
It is believed that fasting on Sawan Somwar is very beneficial for unmarried girls. By observing the Monday fast, they find a suitable life partner for themselves. Sawan Somwar Vrat is important, as it fulfills one's wishes and makes all dreams come true. By fasting on Sawan Somwar and worshiping Lord Shiva, devotees get the desired results.
According to Puranas, the churning of the ocean took place in the month of Shravan, when the gods and demons together churned the ocean. As a result, fourteen divine objects emerged from the sea. It also contained a very deadly poison known as halahal. Lord Shiva drank poison to save the world from destruction. But he stuck it in his throat. As a result, his throat turned blue. Hence, he is also known as Neelkanth. This same legend of Sawan Somwar later became the reason for observing Sawan Somwar fast and expressing gratitude to Lord Shiva. In many parts of the country, the first Monday of the month of Sawan marks the beginning of a very important and complex fasting series. These are known as sixteen Mondays or Somvar. Let us know about Solah Somvar Vrat.
One more joy you can experience is knowing what's going to come ahead. Get a Free Astrology Report 2023.
Solah Somvar Vrat
Sawan Somvar Vrat is considered to be the most important in the worship of Lord Shiva, and if you observe this Vrat till sixteen Mondays, it is believed that the Merciful Lord will grant everything that your heart desires. Observing it for sixteen weeks is known as Solah Somwar Vrat and is one of the most fruitful fasts according to mythology.
Fasting during Sixteen Somvar in Sawan
Solah Somwar Vrat is the most popular fast observed for sixteen consecutive Mondays to impress Lord Shiva and seek his blessings. This fast can be done by any person who wants to worship Lord Shiva. However, it is majorly worn by unmarried women who are facing problems in getting their desired life partner. Starting from the first Monday of the month of Shravan, this Solah Somvar Vrat lasts for sixteen weeks. Like other fasts, devotees offer prayers, observe rituals and recite the Solah Somvar Vrat Katha.
How to Fast during the Sixteen Somvar
It is very easy to observe Solah Somwar Vrat. One should take a pledge to observe the fast till sixteen Mondays with pure mind and devotion. The fast begins with waking up early in the morning and taking a bath. Then arrange the material required for the pooja. You can then visit Lord Shiva's temple or go to the puja space in your home and worship Lord Shiva. You can do Rudrabhishek of the Lord or Jalabhishek with normal water. Offer flowers and other materials to the idol of the Lord and light a lamp. After the worship,  perform the aarti of Lord Shiva and read Solah Somvar Vrat Katha or listen to it from someone.
Shiva Worship Method and Mantra
Special fruits are obtained by worshipping Lord Shiva. There is no need for any pomp in Shiva's worship. Lord Shiva becomes pleased even by mere water consecration. Nevertheless, in Sawan, there is a special benefit of anointing Lord Shiva with milk, curd, honey, ghee, and sugar every day. Lord Shiva especially likes Kapoor Aarti. Chanting the Panchakshari Mantra Om Namah Shivaya of Lord Shiva gives a lot of benefits.
Conclusion
You can please Lord Shiva by sincerely performing the Solah Somwar Vrat (Sixteen Somvar Fast). And if Lord Shiva is pleased and his grace shines, you will have no sorrows & sufferings and will only have joy and bliss. 
With divine blessings, you just need to know what your future holds. Talk to Astrologers to know in detail. First Consultation with 100% Cashback!