Skanda Shashti: Know Celebrations Behind The Auspicious Day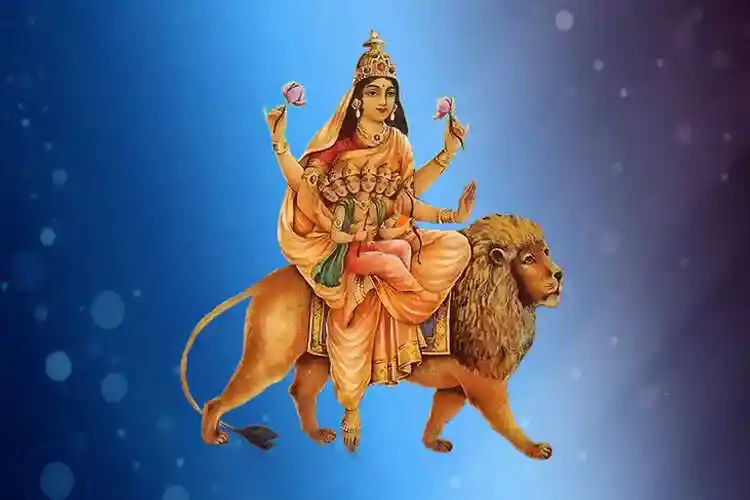 Skanda Shasti 2022 Date and Time
| Date | Time | Tithi |
| --- | --- | --- |
| Friday, Jan 7, 2022 | Begins - 11:10 am, Jan 07 Ends - 10:42 am, Jan 08 | Pausha, Shukla Shashthi |
| Sunday, Feb 6, 2022 | Begins - 03:46 am, Feb 06 Ends - 04:37 am, Feb 07 | Magha, Shukla Shashthi |
| Tuesday, Mar 8, 2022 | Begins - 10:32 pm, Mar 07 Ends - 12:31 am, Mar 09 | Phalguna, Shukla Shashthi |
| Wednesday,Apr 6, 2022, | Begins - 06:01 pm, Apr 06 Ends - 08:32 pm, Apr 07 | Chaitra, Shukla Shashthi |
| Friday, May 6, 2022 | Begins - 12:32 pm, May 06 Ends - 02:56 pm, May 07 | Vaishakha, Shukla Shashthi |
| Sunday,June 5, 2022 | Begins - 04:52 am, Jun 05 Ends - 06:39 am, Jun 06 | Jyeshtha, Shukla Shashthi |
| Monday, Jul 4, 2022 | Begins - 06:32 pm, Jul 04 Ends - 07:28 pm, Jul 05 | Ashadha, Shukla Shashthi |
| Wednesday, Aug 3, 2022 | Begins - 05:41 am, Aug 03 Ends - 05:40 am, Aug 04 | Shravana, Shukla Shashthi |
| Thursday, Sept 1, 2022 | Begins - 02:49 pm, Sep 01 Ends - 01:51 pm, Sep 02 | Bhadrapada, Shukla Shashthi |
| Saturday, Oct 1, 2022 | Begins - 10:34 pm, Sep 30 Ends - 08:46 pm, Oct 01 | Ashwina, Shukla Shashthi |
| Sunday, Oct 30, 2022 | Begins - 05:49 am, Oct 30 Ends - 03:27 am, Oct 31 | Kartika, Shukla Shashthi |
| Monday, Nov 28, 2022 | Begins - 01:35 pm, Nov 28 Ends - 11:04 am, Nov 29 | Margashirsha, Shukla Shashthi |
| Wednesday, Dec 28, 2022 | Begins - 10:52 pm, Dec 27 Ends - 08:44 pm, Dec 28 | Pausha, Shukla Shashthi |
People Recall Lord Murugan On Skanda Shasti
People celebrate Skanda Shasti with full devotion to appease Lord Murugan. They remember how Lord Murugan fearlessly defeated the cruel demon. Lord Skanda is the brother of Lord Ganesha and the second child of Lord Shiva and Maa Parvati. This auspicious day is also known as Subramanya Sashti, which falls in the month of Margashirsha.
The Origins Of Skanda Shashti
Skanda Sashti is also known as Kanda Shashti, which is a Hindu festival commemorating the victory of Lord Kartikeyan. Lord Karthikeyan is one of the most revered Hindu deities in South India. Most of the south Indian people believe that he is the God of War and Wisdom. Skanda Sashti falls on the sixth day of the Shukla paksha. Moreover, it occurs every month, but the once in the Tamil lunar month of Kartika (or solar month Aippasi). On this day, people decorate Murugan temples and organize grand celebrations. Some devotees also keep fast or perform other penances to appease the Lord.
The Legend
Once there were three demons named Surapadman, Simhamukhan, and Tarakasuran, who wreaked havoc on the Earth. Surapadman was blessed with a boon that Lord Shiva's son would only kill him. And therefore, he went on to create atrocities in heaven and on Earth. Later, deities approached Lord Siva and sought his help. Lord Shiva was busy doing a deep meditation at that time, so it was difficult for deities to seek his intervention. After some time, Lord Shiva's meditation was interrupted when Manmata threw a Pushpasaram (flower arrow). Shiva resurrected Manmata and gave birth to a child who would inherit all of his powers in order to defeat the demons.
Lord Shiva emitted six sparks from his third eye, where they manifested as six divine infants. Six damsels known as the Krittika's sisters (symbolising the six stars of the Pleiades constellation) agreed to raise Lord Shiva's child. When Mother Parvati embraced all six children in the pond, they transformed into one child with six ears, twelve hands, and two feet. This child later came to be known as Lord Kartikeyan.
Karthikeyan became a philosopher and a warrior when he grew old. He became a symbol of wisdom and compassion when he fought with demon Surapadman and his brothers. Lord Murugan engaged in a heated fight with the demon, in which he severed Surapadman with his Vel and defeated him. Lord Karthikeya killed Surapadma on the day of Sashti. As a result, we celebrate Skanda Shashti to mark Lord Murugan's victory.
How Tamilians Celebrate Skanda Shashti?
Skanda Shashti is a popular festival in the southern part of India, especially in Tamilnadu. It is a ten-day festival that culminates in the killing of a demon by Lord Murugan. This festival is mainly celebrated in the temple of Lord Subramanya in Tiruchendur (the place where Lord Murugan was engaged in battle with Surapadman). Devotees travel from all over the world to visit the Tiruchendur temple and remember the grand event of the demon's killing.
People also organize a fair nearby Lord Murugan temples in the cities of Thiruparamkunram, Tiruchendur, Palani, Udupi, and in some cities of Malaysia and Sri Lanka. The Subramanya idol in the Sikkal Singaravelan temple represents a Vel (symbolizing Mother Parvati's gifting of Vel) from the Ambal shrine.
On this day, devotees observe fast, visit temples, and recite Lord Subramanya's hymns and prayers. On this occasion, hymns from Kavadi Chindu, Skanda Shashti Kavacham, and Tiruppugal are performed by worshippers. There is also an importance of traditional penance, where devotees pierce their cheeks, lips, and tongue with needles while holding Kavadi. By doing so, they experienced a delirium induced by Murugan's power.
How Devotees Perform Rituals During Skanda Shashti?
Fasting rituals are dedicated to mark the triumph of Lord Murugan and to win his blessings. From the 1st day after Diwali to the sixth day of Sashti tithi, the Skanda Sashti fasting or Viratham is observed.
During fasting, people are only allowed to drink water, milk or fruit juice. The perfect fast would be to abstain from all other food items and even medicine for the entire six days and nights. Some people intake permissible liquids like water, coconut water, strained orange juice or lemon water.
Shasti fasting is revered because it represents the victory of God's consciousness over our minds' destructive bickering. This process opens up plenty of opportunities to conquer obstacles and succeed in our missions.
Steps To Observe Sashti Fast
The fasting period starts when the sun rises in the morning. During this time, person should take a bath and clean a pooja room.
Sandal paste, rose water, kumkum, turmeric, and flowers are used in poojas and are an integral part of ritualistic worship.
Here, Lord Murugan's Vel, or Lance, plays a significant role in the rituals. Your prayers may help you in the removing negativity of your lives.
The day is spent purifying one's mind by thinking spiritual thoughts and reciting Muruga's glory. All activities should be carried out in order to raise awareness of Muruga.
During the six days, fasting is very necessary. Fasting is more than just avoiding food; it's also an attempt to instil optimistic thinking. Fasting is a method of combating impurities such as anger, passion, impatience, and other negative emotions. It aids in the removal of hazardous wastes that have accumulated in the environment.
Fasting vows are an intensive attempt to recognise Lord Muruga within oneself. It also bestows tremendous merit, erases past-life sins, grants wishes, and fulfils heart desires.
On these holy days, non-vegetarian food is strictly prohibited. Some people also avoid use of onion and garlic in cooking. The majority of people participate in the pooja and seek his blessings.
The fasting period ends on the soorasamharam day, which is the sixth day. The following day is Thirukalyanam, which marks the marriage between Lord Murugan and Devasena(Lord Indra's daughter).
Ending Note
Participating in this fasting rituals is considered extremely auspicious according to traditional beliefs. During Skanda Shasti, those who are dealing with marriage issues should visit Subramanya Swamy Thirukalyanam to eliminate unnecessary marriage obstacles from their life. May Lord Murugan bestows your life with postivity and desired wealth.
Facing marraige life issues in your daily life? Get remedies from our experts. First consultation is FREE.