Vivah Panchami 2021: The Divine Union of Rama and Sita Marriage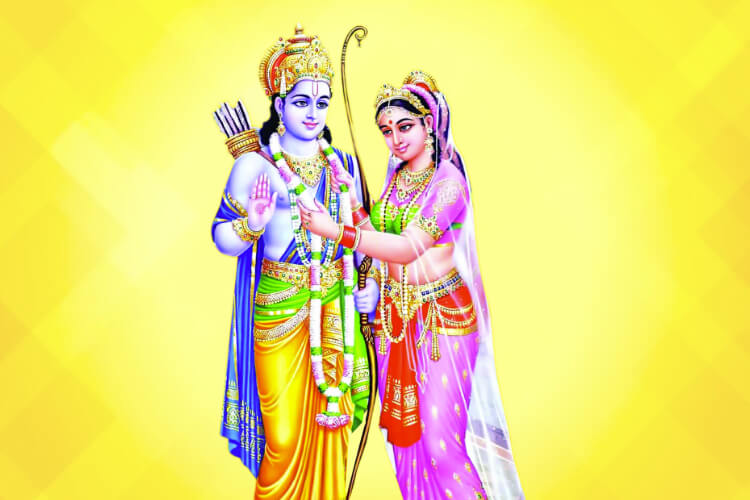 Rama and Sita's marriage is celebrated on the fifth day of the Shukla Paksha in the month of Margashirsha as per the Hindu Panchang.
The celebrations of the festival begin several days before as the devotees perform all the rituals with full vigour, devotion, and dedication.
Vivah Panchami 2021 is on the 8th of December. Know about the Ram Sita marriage date and puja Tithi timings
Vivah Panchami Significance
Vivah Panchami is a Hindu festival marking the wedding of Lord Rama and Goddess Sita. Vivah Panchami is celebrated as the wedding anniversary of Ram and Sita.
Lord Rama's marriage day is observed as the Sita and Rama Vivah Utsav in temples and sacred places associated with Sri Rama.
Vivah Panchami 2021
| Tithi | Date / Time |
| --- | --- |
| Vivah Panchami | Wednesday, December 8, 2021 |
| Panchami Tithi Begins | Panchami Tithi Begins - 02:22 PM on Dec 8, 2021 |
| Panchami Tithi Ends | Panchami Tithi Ends - 02:14 PM on Dec 9, 2021 |
Ram Sita Vivah Story
King Dasharath was once approached by Maharishi Vishwamitra requesting him to allow Ram to guard his Yagna. King Dasharath reluctantly agreed and allowed Prince Ram and Lakshman to go with sage Vishwamitra. Vishwamitra successfully completed his Yagna and returned to Mithila along with Ram and Laxman. During that time Mithila's ruler Janak had organised a Swayamvar for Princess Sita.
The Swayamvar task for all participants was to lift and string a massive bow, Shiva Dhanusha which was laid resting on the ground. However, it was such a heavy and enormous bow that participants failed to lift it. Sage Vishwamitra then asked Ram, who strung the bow, breaking into two. King Janak was extremely delighted and got Sita married to Lord Ram.
Even until today, Ram Sita marriage is celebrated with a lot of vigour as their marriage stands as the symbol of strength, devotion, duty and Love.
On the auspicious occasion of Vivah Panchami, we wish you an abundance of happiness, peace of mind!
You can also know about your wedding, or know how to overcome issues within your marriage with the help of your Janampatri