Vivah Panchami 2023: The Divine Union of Lord Rama and Goddess Sita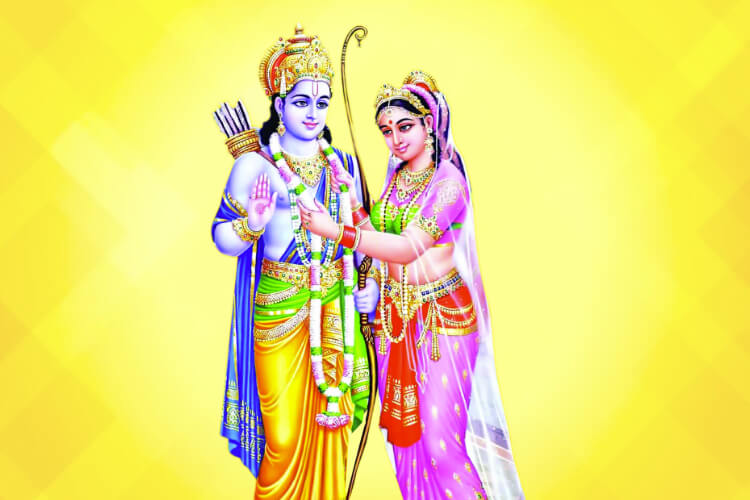 Vivah Panchami 2023 Date and Time
| Tithi | Date / Time |
| --- | --- |
| Vivah Panchami | Sunday, December 17, 2023 |
| Panchami Tithi Begins | 08:00 PM on Dec 16, 2023 |
| Panchami Tithi Ends | 05:33 PM on Dec 17, 2023 |
Vivah Panchami Significance
The day of Vivah Panchami is considered significant and sacred in the Ramayana. Lord Ram is an incarnation of Lord Vishnu and is the eldest son of King Dashrath of Ayodhya. Lord Ram visited Janakpur, Goddess Sita's birthplace, on the 'Margashira' Panchami. He married Sita after breaking Lord Shiva's bow in the Swayamvara. On Vivah Panchami, worshippers have been celebrating the wedding of Lord Rama and Devi Sita to immortalise the ritual.
Attain peace and prosperity by performing Vishnu Puja.
Vivah Panchami Story
King Dasharath was once approached by Maharishi Vishwamitra, requesting him to allow Ram to guard his Yagna. King Dasharath reluctantly agreed and allowed Prince Ram and Lakshman to go with sage Vishwamitra. Vishwamitra successfully completed his Yagna and returned to Mithila along with Ram and Laxman. During that time, Mithila's ruler Janak had organised a Swayamvar for Princess Sita.
The Swayamvar task for all participants was to lift and string a massive bow, Shiva Dhanusha, which was laid resting on the ground. However, it was such a heavy and enormous bow that participants failed to lift it. Sage Vishwamitra then asked Ram, who strung the bow, breaking it into two. King Janak was delighted and got Sita married to Lord Ram.
Do you wish to have the same union of Ram and Sita in your married life? Read a free marriage horoscope 2023 to know in detail.
Vivah Panchami Rituals
In the morning, devotees bathe and dress in clean, fresh clothing.
The idols of Bhagwan Rama and Mata Sita are decorated.
Bhagwan Ram is given yellow robes, while Mata Sita is given crimson cloths.
'Vivah Prasang,' the sacred Baal-Kand script, was read by either the priest or family members.
Listening to the legend of Lord Rama and Maa Sita's wedding is believed to bring happiness and blessings.
On this day, reciting the Ramcharitmana ensures a happy and wealthy family life.
The devotion of Bhagwan Rama and Mata Sita would help you in resolving all family conflicts.
Devotees chant devotional and religious songs as well as sacred mantras in praise of the deities (bhajans).
In the  'Ramleela,' the Vivah Panchami takes place in various settings.
The celebration is concluded with the offering of a final Aarti and Bhog Prasad after the priest completes the Vivah Panchami Puja.
Also Read: Vivah Muhurat 2023
Vivah Panchami Benefits
If any difficulties develop in your marriage, performing puja on the day of Vivah Panchami can help you in overcoming them.
Worship on this day may remove any difficulty that arises in a person's married life.
Worshipping the combined form of Lord Shri Ram and Mata Sita aids in obtaining both of their blessings as well as the removal of all obstacles in a person's marriage.
Furthermore, chanting Bala Kanda's Path is very important during the idols' wedding ceremony.
Reciting the Ramcharitmanas also promotes pleasant family life.
What's in store for your married life? Get a free janampatri report for this info.
Greetings!
Hence, the wedding of Lord Rama and Goddess Sita is celebrated with a lot of vigour as their marriage stands as the symbol of strength, devotion, duty and Love.
On the auspicious occasion of Vivah Panchami, we wish you an abundance of happiness and peace of mind!
Having doubts regarding the potential match? Talk to astrologers for guidance. First consultation with 100% Cashback!