When will Mahalakshmi Vrat start in 2023, know auspicious time and story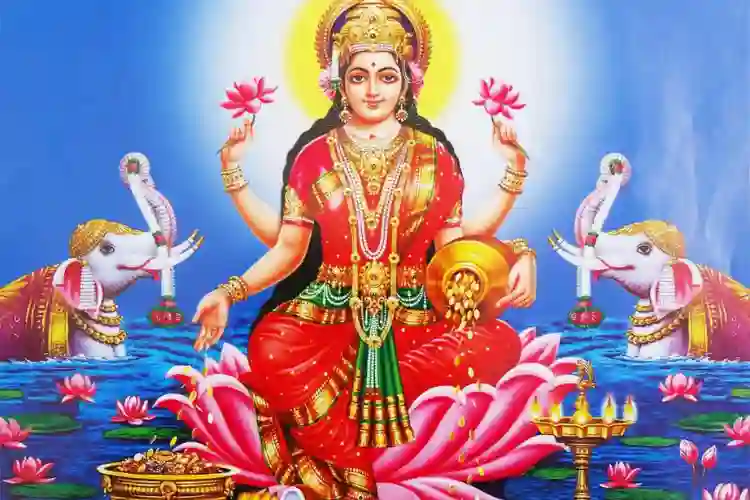 Mahalakshmi Vrat 2023 date and auspicious time
| Mahalakshmi fast | Friday, September 22, 2023 |
| --- | --- |
| beginning of fasting | Friday, September 22, 2023 |
| fasting complete | Friday, October 6, 2023 |
| Ashtami date starts | September 22, 2023 at 1:35 PM |
| Ashtami date ends | September 23, 2023 at 12:17 PM |
Importance of Mahalakshmi fast, why this ritual is celebrated
As it is clear from the name of this fast. This fast is observed for the Mahalakshmi form of Goddess Lakshmi. Consuming food is prohibited in Mahalakshmi Vrat and this fast is concluded on the sixteenth day by Udyapan after this 16 days ritualistic fast. By observing this fast, happiness, peace and prosperity resides in the house. Along with this, all the problems of the house and family are removed and the grace of Maa Lakshmi is always there.
Mahalakshmi Vrat begins on Ashtami, the fifth day of Ganeshotsav. This day is also known as Radhashtami or the birthday of Radha. Mahalakshmi Vrat starts from Shukla Paksha of Bhadrapada and lasts till Krishna Ashtami of Ashwin month. The importance of Mahalakshmi Vrat is also because it is celebrated in the name of Durva Ashtami along with Radhashtami and Mahalakshmi Vrat Varadam Ashtami and the holy Durva grass is worshipped.
Mahalakshmi fast story
According to this legend, in ancient times a poor man lived with his family in a village. He was an ardent devotee of Lord Vishnu and used to worship him regularly. He did penance to Lord Vishnu to remove poverty in his house, pleased with which Shri Vishnu appeared to him and asked him to ask for a boon. Then that person asked as a boon that Goddess Lakshmi should reside in his house. Then Lord Vishnu told as a result of his wish that if you want to bring Lakshmi to your house, a woman comes to your village temple early in the morning to offer cow dung cakes. That woman is actually Maa Lakshmi. Go and request them to reside in your house. When Goddess Lakshmi resides in your house, then your house will be full of all happiness and prosperity. By saying this, Lord Vishnu disappeared. The person did the same the next day. When Lakshmi in the form of a woman came to the temple to offer cow dung cakes, she requested her to stay at her house. It didn't take long for Goddess Lakshmi in the disguise of a woman to understand that this remedy was definitely given by Lord Vishnu. He told the person that if you want me to live in your house, then you will have to do Mahalakshmi Vrat methodically. By fasting for 16 days and offering Arghya to the moon on the 16th day night, your wish will be fulfilled and I will definitely reside in your house. That person fasted and worshiped as per the saying of Goddess Lakshmi and invoked the Goddess facing north. After that Goddess Lakshmi started living in the Brahmin's house as per her promise and her house became full of wealth and grains. It is believed that from this time the tradition of Mahalakshmi fast started.
If you are going through any problem in your life, then you must do Vedic worship of Goddess Lakshmi along with Mahalakshmi Vrat. Worship done in Vedic way will open doors of prosperity for you. You will be able to get the desired blessings from this puja. Click here for Mahalakshmi Puja according to Vedic rituals.
Mahalakshmi fast and worship method
To start this fast, after bathing on Bhado or Bhadrapada Shukla Ashtami, two sakora (soup) are sown with jowar (wheat). They are watered daily for 16 days.
On the day of sowing of jowar, make a thread of 16 strings with raw white thread. The length of the thread is such that it can be easily worn around the neck.
Put 16 knots in this thread at some distance and put it yellow with turmeric and keep it at the place of worship and worship daily by offering 16 dub and 16 wheat.
Do full makeup after bath.
Keep another lamp of Akhand Jyoti lit separately.
Make an elephant of clay or get it made by a potter on which the idol of Mahalakshmi ji is sitting.
Make the place where worship is to be done in the evening holy by smearing it with cow dung. Make a rangoli and put a red cloth on the bajot and keep the elephant.
Keep a copper urn filled with water on the floor and install the idol of Mahalakshmi. Keep Mahalakshmi Shree Yantra near this idol.
Worship material in a plate (Roli, Gulal, Abir, Akshat, Red thread, Mehendi, Turmeric, Tiki, Clove, Cardamom, Kharak, Almond, Betel, Round betel nut, nettle, Cloth, Flowers, Doob, Agarbatti, Camphor, Perfume Keep fruits, flowers, panchamrit, mawa prasad etc).
Make a tableau with kale leaves. If possible, offer lotus flowers too.
Keep 16 wire dora and tides on the bridge. Worship Mahalakshmi ji methodically and listen to the story and perform aarti. After this, wear the thread around the neck or tie it to the arm.
On the last day of Ashtami, in the morning, after taking bath etc., observe the Mahalakshmi fast.
Mahalakshmi Vrat 2023 Udyapan Vidhi
On the first day, untie the Rakshasutra with 16 knots tied in the hand and immerse it in a river or lake.
Establish the idol of Mahalakshmi in the Puja Muhurta and worship it by offering Akshat, Durva, red yarn, betel nut, coconut, fruit, sweets, sandalwood, letter, garland, white lotus or any lotus flower and Kamalgatta.
Then offer white burfi or raisins to Lakshmi ji.
Listen to the story of Mahalakshmi Vrat.
Shree Lakshmi Mahamantra: "Om Shree Hree Shree Kamle Kamlalaye Prasid Prasid… Om Shree Hree Shree Mahalakshmayai Namah: ॥" After chanting the mantra, do Mahalakshmi's Aarti.
After that, express your wishes and distribute the prasad among the family members.
At the end, complete the fast by immersing the idol of Goddess Mahalakshmi.
During Mahalakshmi Vrat, one should avoid eating salty food and non-vegetarian food. Usually this ritual is performed by Maharashtrian families, but by performing Mahalakshmi Vrat with full devotion, Goddess Mahalakshmi blesses all her devotees with happiness and wealth and there will always be happiness and peace in that household. We hope Mahalakshmi Vrat 2023 is auspicious for you.
Contact us immediately for Mahalaxmi Shree Yantra.