Solah Somvar Vrat Katha: Things You Must Know Before Keeping Vrat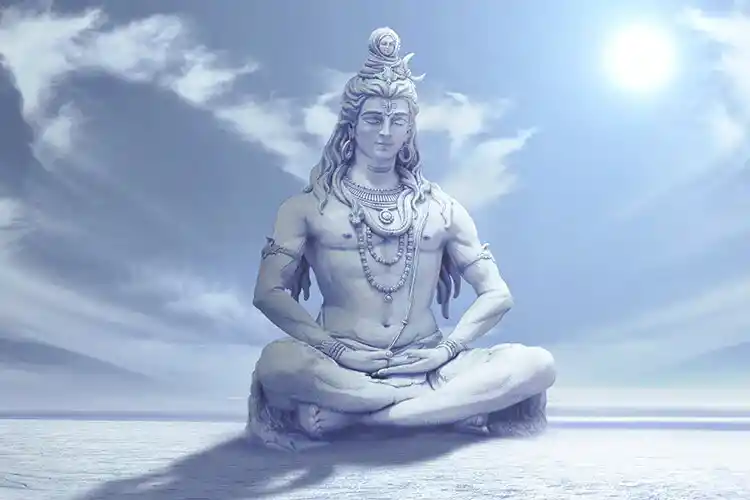 Solah Somwar Vrat is one of the major fasts observed by Hindus to appease Lord Shiva. Lord Shiva is one of the principal deities of Hinduism among the Supreme trinity of Brahma, Vishnu, and Mahesh. In the modern world, devotees follow today's Vikram samvat calendar before observing the 16 Mondays fasts. It is believed that by worshipping Lord Shiva, one can get rid of all life obstacles. Unlike other Gods, you can make little effort to worship him. Whomsoever, worship Lord Shiva with a pure heart or by keeping Solah Somwar Vrat, may get favorable outcomes in life. All your genuine desires will be fulfilled within a reasonable time if your devotion is complete and unwavering. This is why Lord Shiva is worshipped on a large scale. Among Lord Shiva's many vrats or fasts, one of the most commonly observed fasts is Solah Somwar Vrat. Let's understand in detail how to observe Solah Somwar Vrat following the Samvat calendar.
---
Significance And Myth of Solah Somvar vrat
In samvat year, the story behind the Solah Somvar Vrat revolves around the beautiful pair of Lord Shiva and Maa Parvati. Once, Lord Shiva decided to visit Mrityu-lok along with Maa parvati. On their way, they saw a Shiva temple and decided to spend some time there.
Later, Maa Parvati found Lord Shiva in a playful mood and requested him to join her in playing the game of Chaupar (an Indian game of dice). The couple started playing the game before the arrival of the priest of the temple.
Maa Parvati turned towards the priest and asked him if he could foretell the winner of the game. The brahmin gave no serious thought to Maa Parvati's question and abruptly said, Lord Shiva, will win the game.
Incidentally, it was Maa Parvati who emerged as the winner of the game. Seeing this, Goddess Parvati thought that the priest wrongly predicted the winner, and therefore, she became angry. Then she cursed the priest, and he became a leper.
Thereafter, fairies came to the earth and learned about the cursed priest. Then, one of the fairies urged him to observe 16 Monday fasts. They advised him to offer jaggery to Lord Shiva on the last Monday. And they told him that he should distribute these offerings to his family members as well.
The priest followed the instructions of the fairies. Soon, he started regaining his health and became quite healthy. When Lord Shiva and Maa Parvati revisited the temple, Maa Parvati was surprised to see the priest in good health.
Then, the priest narrated the whole story, which impressed Maa Parvati. And due to this, she also decided to observe 16 Monday fasts.
The significance of Vrat is that if a person worships Lord Shiva with full devotion, he or she may deal with less life hurdles. Also, Lord Shiva may bestow him or her with good health and desired wealth. It may also help you to achieve mental peace and happiness.
Those who have a weak Moon in their birth chart should keep Solah Somvar Vrat to receive positive results from Moon. one can also observe the Solah Somvar Vrat for the better health of their mother.
Check the strength of Moon in your Kundali, Get Free Janampatri
---
About Sombar Brat Katha
Solah Somwar Vrat is observed according to Mondays mentioned in Shak Samvat. During this time, an individual keeps fasting for 16 consecutive Mondays to win Lord Shiva's blessings. As per Hindu Myths, Monday belongs to Lord Shiva and if you keep fast on Mondays (Especially on the Shravana Month of Vikram Samvat calendar), your wishes may get fulfilled by the almighty.
This Vrat represents an individual's desire to acquire good things in life. And therefore, he or she worships Lord Shiva by offering sincere prayers. Mainly, Vrat is kept by unmarried girls to get a caring and loving life partner. If you remain successful in pleasing Lord Shiva, you may fulfill your desired wishes. Solah Somvar Vrat is observed in the month of Shravan and it is believed to be the most auspicious fasts.
---
How To Observe Solah Somvar Vrat?
Start with solah somvar puja vidhi by keeping fast from the first Monday of Shravan Month for 16 consecutive days.
Rise early in the morning, take a bath and wear fresh clothes.
Visit the nearby temple of Lord Shiva.
Offer sincere prayers to Lord Shiva, Lord Ganesha and Maa Parvati.
Perform Rudraabhishek on Shivling of Lord Shiva. While performing the rituals, offer Panchamrit, unbroken rice, fruit, Chandan and itra to deities.
One can also offer Bel Patra, bel phal, and bhang leaves to Lord Shiva before chanting the mantras 108 times.
Recite Katha of Solah Somvar near your home temple.
Then, observe fast by eating fruits or proper lunch/dinner.
Refrain from eating again and again or do not consume salty foods.
Continue to keep Vrat till 16 Mondays.
On the 16th Monday, complete the entire puja by remembering Lord Shiva in your prayer
---
Other Ways to Appease Lord Shiva
Besides the Solah Somvar vrat, there are few things you must perform to worship Lord Shiva. As we know the month of Shravan belongs to the Lord Shiva. So, if we observe the fast on every Monday of this month, Lord Shiva may bestow his blessings on us.
Masik Shivratri
Masik Shivratri is observed on the Chaturdashi Tithi of Krishna Paksha. This day marks the appearance of Lord Shiva in the Linga form in the month of Phalguna. On this day, devotees offer jal abhishek to Shivling and perform various rituals to impress Lord Shiva. Many of them believe that it is the easiest way to get blessings from Lord Shiva.
Maha Mrityunjaya Jaap
It is the king of all Mantras and therefore it is usually chanted by devotees. One can get rid of life troubles by chanting this mantra. This is also effective for a person who is suffering from bad health or he/she is lying on death bed. It gives relief to them immediately. Therefore, every devotee of Lord Shiva believes in the power of Maha Mrityunjaya jaap.
---
Wrapping Up
In the end, it has been found that Solah Somwar Vrat is beneficial for us in many ways. By keeping the fast for 16 consecutive Mondays, one can not only win against their life obstacles but also get the special blessings from Lord Shiva. It is said that those who offer sincere prayers to Lord Shiva may get their wishes fulfilled. Even, your small prayer to Lord Shiva may not go in vain. God will be happy to shower his blessings if you remember him in front of your home temple or visiting Lord Shiva's temple.
---
---