Sambrani Dhoop Cup: The Perfect Way to Collaborate Health with Fragrance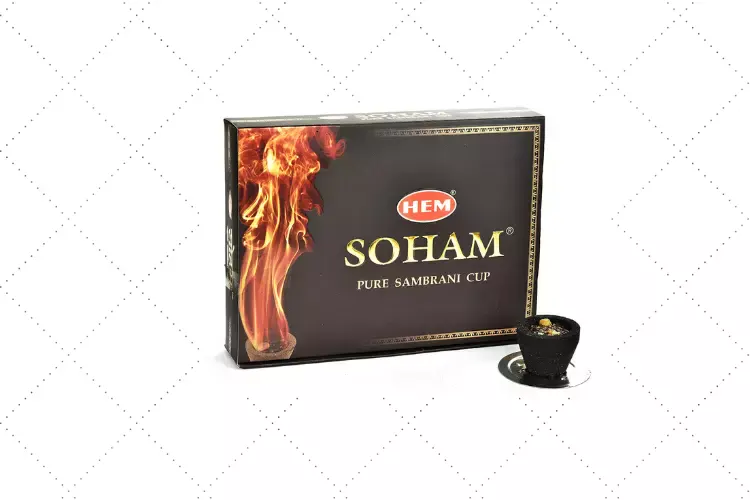 Being in a mild perfumed place can spell magic on your body and soul. It is a known fact that each kind of fragrance has its own impact on all individuals differently. Any particular fragrance is received by every individual either positively or negatively and may lead them to a certain temperament. The same is reflected in the place where it is used.
To keep yourself in a positive mode all the time and free from any kind of bacterial infections,  Sambrani Dhoop is one of the best choices. Let us know more about Sambrani Dhoop and their role to make your surroundings calm, soothing, positive, and aromatic, of course.
---
Sambrani Dhoop Cup: Relationship Between Vedic Astrology And Dhoop
Vedic astrology presents it in an elaborated way. Every individual and place gets affected by every small thing around which is not understood by anyone except the experts. Your life may become joyful or traumatic due to the impact of the different planets, stars, their combination, positions, and actions. By making use of simple remedies, one can easily overcome the negatives of life and enhance positivity.
Wanna know how planets are affecting your life? Get a free janampatri report for detailed review.
Astrology has a different way of taking fragrances to bring change in life. That different way is the use of Dhoop, that too of different fragrances as per the situations. The use of different fragrances has been widely in practice since ancient times across the world. If you get to know the right fragrance for yourself, it can change your whole life with a positive and peaceful approach. Illuminating dhoop makes one get relaxation and mindfulness.
---
Sambrani Dhoop Cup: Sambrani As The Healer and Benefactor
Sambrani is formed from the balsamic resin taken from many trees of the Styracaceous family, with a pleasant smell when burnt. It is an important Ayurveda ingredient in the process of healing, and purifies the air with its essential oils present in it. When used in combination with Neem leaves powder, it is known to restrict the entry of mosquitoes in any region where it is burnt.
It is known as Benzoin in English and is used as a mouthwash in combinations. When used as dhoop sticks induce tranquillity and relax muscles, simultaneously helping one to prepare for prayers.
You can heal your life in one more way. Talk to astrologers for the solution.
---
Sambrani Dhoop Cup: Dhoop As The Base
Dhoop is the combination of ghee, some herbs, and dhoop tree extracts, which are then added to some specific perfumed resin to give the soothing smell used for pujas or to make any place full of pleasant fragrance. The scented smoke that comes from the lighting of the dhoop is believed to ward off the negative energies present in the place and fill the space with serenity.
---
Soham Pure Sambrani Dhoop Cup: The Complete Package
The Soham Pure Sambrani Dhoop Cups are believed to cure diseases caused due to unfavourable positions of planets, like depression, cold, and cough in newborns. Its smoke is known to restrict the entry of mosquitoes, germs and bacteria.
It is health-supportive and has divinity both in it, which is a good combination to use. One can get all the required elements from one item, a positive and aromatic environment, germ and mosquito-free surroundings, and of course, the holiness with it.
---
Sambrani Dhoop Cup: The Ending Note
You can turn any place into a unique and calm atmosphere with the incomparable and celestially heavenly perfume of Sambrani Dhoop. Sambrani Dhoop, a blend of the finest resins, will uplift your senses like nothing else!
So order now to get all in one benefits with Sambrani Dhoop Cup.
---
---