Mrigashirsha Nakshatra 2023: Predictions and Muhurat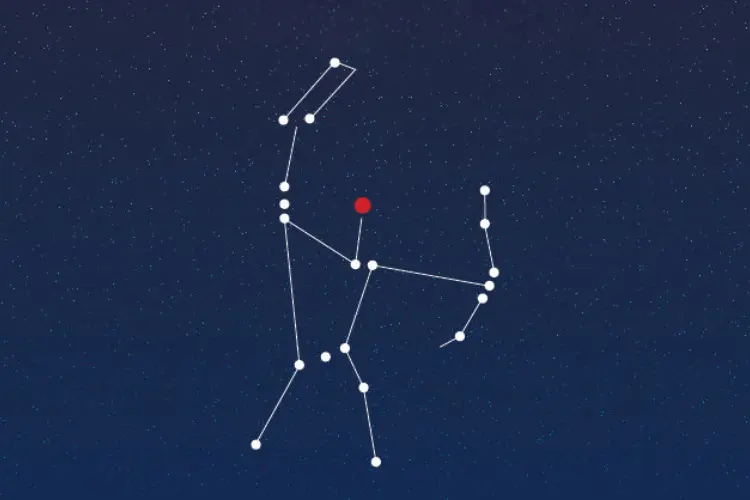 Mrigashirsha Nakshatra 2023 Predictions: Career
This year might bring a few open doors for career growth yet you might stay caught in last procedures before you start any career this year. There might be a few obstacles, due to your bosses or supervisors. Do not  lock in under the tension. But, the time period from April 2023 may bring a few positive turns of events and consequently you can hope to have good career growth during the last few months of the year. Do you need to know the answers for Mrigashirsha nakshatra Career and Business and how to find actual success in it? Ask an Astrologer. First Consultation with 100% Cashback!
Mrigashirsha Nakshatra 2023 Predictions: Finance
Mrigashirsha nakshatra finance says that this year might carry a few old financial issues and thus you might require strong commitment to manage such issues. While arranging your funds, save sufficient arrangement for possibilities. The middle quarter of 2023, ie, around the period of May and June 2023 is the time period of gains. Expect some energy gaining up and get money related gain through your ancestors. But during the last few months of the year, you may get nervous because of unexpected costs.
Mrigashirsha Nakshatra 2023 Predictions: Relationship
Mrigashirsha nakshatra relationship says that there will be some certain development in your love life and relationship during this year. Likewise, some old conflict with your partner or any dear one is probably going to get settled at this point. Also, you need to check your mental state whenever you are in a relationship. This is because you may be disturbed due to some toxic relationships during April 2023. The last few months of 2023 is perfectly good for partnerships, particularly new ones to start a relationship. But, stay away from getting excessively aggressive and impolite with your dearest ones during the last three months of the year.
Would you like to know the relationship status in 2023 and Mrigashirsha nakshatra 2023 muhurat to start a relationship? Get Free Janampatri.
Purva Phalguni Nakshatra 2023 Predictions: Health
Mrigashirsha Nakshatra health says that the planetary influences  will generally stay in support of yourself and thus your health might stay with everything looking great during this year. But during around the period of June and July 2023, good routine life may be expected in your dietary style. This period requires appropriate rest or practice meditation without fail. Practice Yoga or some other light exercises to restore your energy. Planetary influences will be substantially more positive from around September 2023. Planets will assist you with developing good health and fitness.
Would you like to know more about the planets that impact your mental peace and other life situations 2023? Get a Free 2023 Detailed Yearly Report.
To conclude, 2023 is likely to be good for all the Mrigashirsha nakshatra natives considering health, career, finance, business and relationships. 
Purva Phalguni Nakshatra 2023 Dates and Time:
| 2023 Dates and Time: | Begins: | Ends: |
| --- | --- | --- |
| January 04, 2023 | 18:49, Jan 04 | 21:26, Jan 05 |
| February 01, 2023 | 00:39, Feb 01 | 03:23, Feb 02 |
| February 28, 2023 | 07:20, Feb 28 | 09:52, Mar 01 |
| March 27, 2023 | 15:27, Mar 27 | 7:32, Mar 28 |
| April 24, 2023 | 00:27, Apr 23 | 02:07, Apr 25 |
| May 21, 2023 | 09:05, May 21 | 10:37, May 22 |
| June 17, 2023 | 16:25, Jun 17 | 18:06, Jun 18 |
| July 14, 2023 | 22:27, Jul 14 | 00:23, Jul 16 |
| August 11, 2023 | 04:01, Aug 11 | 06:02, Aug 12 |
| September 07, 2023 | 10:25, Sep 07 | 12:09, Sep 08 |
| October 04, 2023 | 18:29, Oct 04 | 19:40, Oct 05 |
| November 01, 2023 | 03:58, Nov 01 | 04:36, Nov 02 |
| November 28, 2023 | 13:31, Nov 28 | 13:59, Nov 29 |
| December 25, 2023 | 21:39, Dec 25 | 22:21, Dec 26 |