Purva Phalguni Nakshatra 2023: Predictions and Muhurat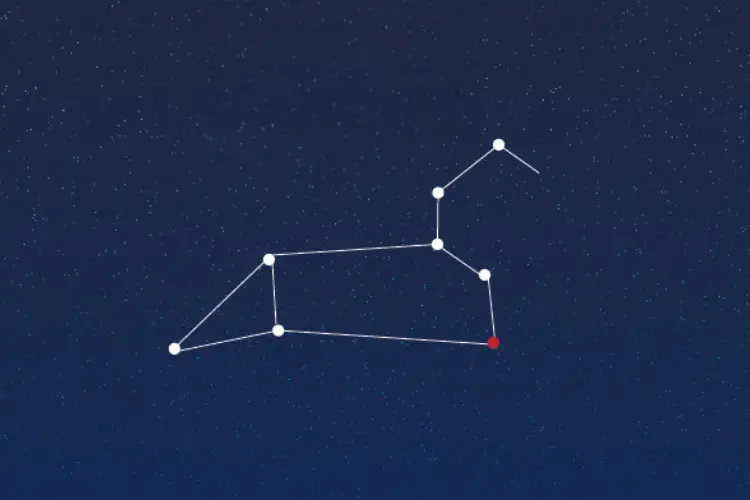 Purva Phalguni Nakshatra 2023 Predictions: Career
The planets will be moving in support for you during 2023 yet, there will be some strain and limitations to look at in March and June 2023. There might be a few hindrances and challenges in business too. It might bring complex circumstances thus alertness will be required. The impact of planets will stay positive for you during the last few months from around mid of July 2023. But you would be expected to invest a great deal of hard effort and try to gain all the achievement. Business people might see continuous improvement in their new business and dealings.
Do you really want to know the solutions for Purva Phalguni nakshatra Career and Business and how to be successful? Ask an Astrologer. First Consultation with 100% Cashback!
Purva Phalguni Nakshatra 2023 Predictions: Finance
Purva Phalguni nakshatra finance says that there will be improvement in finance and the planetary impacts will likewise help your financial possibilities during this year. Also, iit might likewise excite you to pursue a few challenging choices for speedy increase during May 2023. You should stay away from such choices as there are chances of wrong decisions and resultant issues. The period during the last quarter of the year 2023 would be a good period for yourself and will lead you towards financial development. However you should focus closer on your financial status always  as some work pressure is likely to happen during this time.
Purva Phalguni Nakshatra 2023 Predictions: Relationship
Purva Phalguni nakshatra relationship says that it will be a good year for your relationship matters to go ahead and support your partner with their mental peace and love during this time. The period during June 2023 is probably going to be somewhat bad for love and relationship matters. The chance of an indecisive relationship might be coming to a decisive stage of marriage. You will go to any extent for  your relationship and do the best responsibility. You will be seeking joy as you may be tired with many hard responsibilities. 
Do you want to know the relationship status in 2023 and Purva Phalguni nakshatra 2023 muhurat to begin a relationship? Get Free Janampatri.
Purva Phalguni Nakshatra 2023 Predictions: Health
Purva Phalguni Nakshatra Health says that the first few months of the year might require care as your immune system will not be good during between mid of January and April 2023. If you have had any medical issues previously, you might need to take care this time around. This year will compel you to be in a routine life and to bring in the positivity to your body and mind together. This year would likewise request severe discipline. Your health might improve step by step from May 2023 and the most ideal way is to make a proper timetable and keep up with that daily schedule. If you do as such, you will definitely keep yourself fit and fine. Make sure you never go out of your diet and healthy lifestyle to bring back the best days you'll have had before. 

Do you want to analyze more about the planets that influence your mind, health, career, finance etc in 2023? Get a Free 2023 Detailed Yearly Report.
To conclude, 2023 is likely to be good for all the Purva Phalguni nakshatra natives considering health, career, finance, business and relationships. 
Purva Phalguni Nakshatra 2023 Dates and Time:
| 2023 Dates and Time: | Begins: | Ends: |
| --- | --- | --- |
| January 11, 2023 | 11:50, Jan 11 | 14:25, Jan 12 |
| February 07, 2023 | 17:45, Feb 07 | 20:15, Feb 08 |
| March 07, 2023 | 00:05, Mar 07 | 02:22, Mar 08 |
| April 03, 2023 | 07:24, Apr 03 | 09:36, Apr 04 |
| April 30, 2023 | 15:30, Apr 30 | 17:51, May 01 |
| May 27, 2023 | 23:43, May 27 | 02:20, May 29 |
| June 24, 2023 | 07:19, Jun 24 | 10:11, un 25 |
| July 21, 2023 | 3:58, Jul 21 | 16:58, Jul 22 |
| August 17, 2023 | 19:58, Aug 17 | 22:57, Aug 18 |
| September 14, 2023 | 02:01, Sep 14 | 04:54, Sep 15 |
| October 11, 2023 | 08:45, Oct 11 | 11:36, Oct 12 |
| November 07, 2023 | 06:24, Nov 07 | 19:19, Nov 08 |
| December 05, 2023 | 00:35, Dec 05 | 03:38, Dec 06 |