Revati Nakshatra 2023: Predictions and Muhurat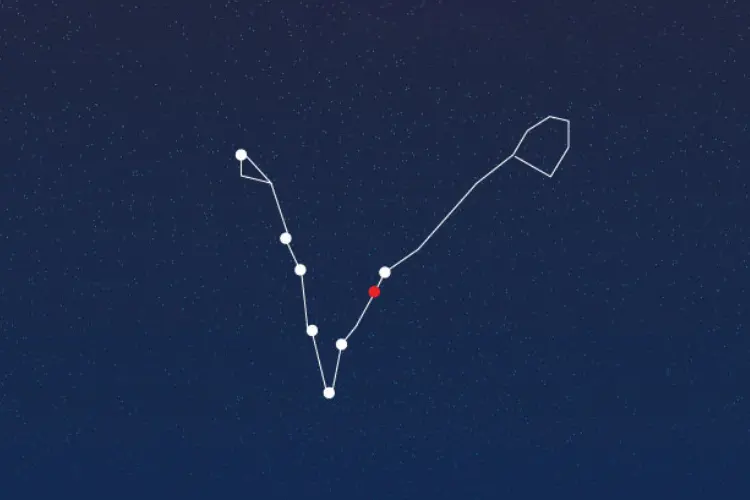 A Complete Analysis of Revati Nakshatra 2023
Revati is the last nakshatra among the stars. It is said that Revati nakshatra brings growth, prosperity and happiness. Revati nakshatra is good to start a new venture, marriage functions, pregnancy or purchasing new house holds etc. the nakshatra is represented by a fish that depicts movement and learning. Those natives in revati nakshatra are extroverts and they stand out among a crowd with their excellent leadership qualities. Let's see more about revati nakshatra in their different phases of life in 2023. 
Revati Nakshatra 2023 Predictions: Career
From the starting of 2023, you are probably going to experience a few unexpected obstacles and hardships in your professional life. Here, your responsibility is probably going to increase and you will be unable to deal with it correctly. In general, your health would likewise require additional consideration and care and thus don't over-trouble yourself. At work, you may face challenges in changing with friends and bosses. Thus, try to keep good relationships with friends and bosses. From mid-May 2023 onwards, planetary influence may bring a beneficial time. Do you need to know the answers for Revati nakshatra Career and Business in detail, Ask an Astrologer. First Consultation with 100% Cashback!
Revati Nakshatra 2023 Predictions: Finance
Revati nakshatra finance says that by the start of 2023, a few old financial concerns might upset your mental peace. Unexpected expenses could also be possible in this period. Do not take any financial decision based on emotions and also avoid hasty decisions. Your business associates, partners or your colleagues may cause harm and create some financial hassles for you. Also some hurdles may push you back on the financial front. You may face some difficulties in maintaining cash flow too. From mid-June 2023, planetary movements will re-boost your financial life. Hence, this will be the best time to deal with your positive energies. 
Revati Nakshatra 2023 Predictions: Relationship
Revati nakshatra relationship says that at the start of the year, the soul drives and spurs you to move out past. It will offer you trust. Yet, in this cycle you may face some obstacles from elderly folks. Thus you may need to work with determination in the period between February and May to stay away from contacts in your relationship with elderly natives or your loved ones. Also there are likewise chances of you going into another relationship after mid August, if you don't have a partner till date.Do you want to know the relationship status in 2023 and Revati nakshatra 2023 muhurat to begin a relationship? Get Free Janampatri.
Revati Nakshatra 2023 Predictions: Health
Revati Nakshatra Health says that your health will be good in the starting of the year and you will actually want to work proficiently and gainfully. However, you will face many health issues during February and April. There could be muscle pains or old medical conditions that might irritate you. You may need to continue to develop your energy levels. You are probably going to facesome medical conditions during the later half especially after September. 
Ina nutshell, 2023 is presumably going to be a not a bad year of your life while considering financial, health, relationship and career wise. Do you want to get rid of issues that you are facing forever? Get a Free 2023 Detailed Yearly Report.
To conclude, 2023 is likely to be good for all the Revati Nakshatra natives considering health, career, finance, business and relationships. 
Revati Nakshatra 2023 Dates and Time:
| 2023 Dates and Time: | Begins: | Ends: |
| --- | --- | --- |
| January 26 , 2023 | 18:57, Jan 26 | 18:37, Jan 27 |
| February 23, 2023 | 04:50, Feb 23 | 03:44, Feb 24 |
| March 19, 2023 | 01:01, Apr 19 | 23:53, Apr 19 |
| April 19, 2023 | 23:53, Apr 19 | 23:11, Apr 20 |
| May 16, 2023 | 08:15, May 16 | 07:39, May 17 |
| June 12, 2023 | 13:49, Jun 12 | 13:32, Jun 13 |
| July 09, 2023 | 19:29, Jul 09 | 18:59, Jul 10 |
| August 06, 2023 | 02:54, Aug 06 | 01:43, Aug 06 |
| September 02, 2023 | 12:30, Sep 02 | 10:38, Sep 03 |
| September 29, 2023 | 23:18, Sep 29 | 21:08, Sep 30 |
| October 27, 2023 | 09:25, Oct 27 | 07:31, Oct 28 |
| November 23, 2023 | 17:16, Nov 23 | 16:01, Nov 24 |
| December 20, 2023 | 22:58, Dec 20 | 22:09, Dec 21 |