2023 Saturn Transit: Know When Karmic Planet Will Get Progressive?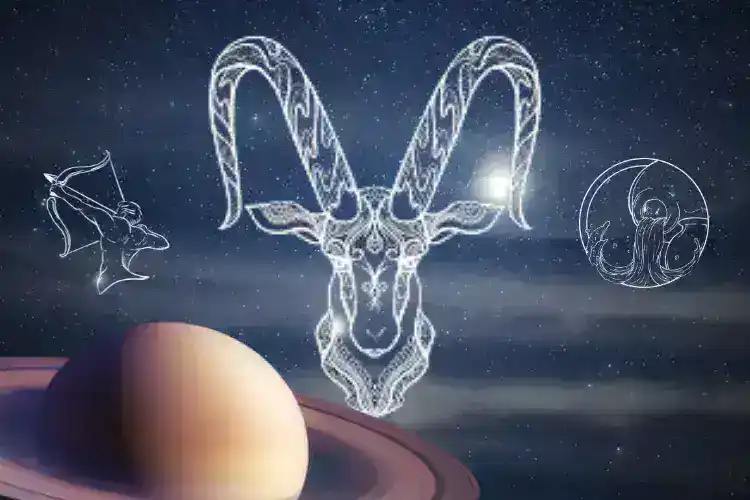 Saturn, the karmic planet, does an analysis of our previous karmas and gives us results according to them. Along with Capricorn and Aquarius signs, taskmasters also rule in our professional life. Some of you may wonder, how? The ringed planet observes closely how you make efforts to achieve your desired work goals. Those who are suffering from the bad impacts of Shani may find it difficult to accomplish their tasks.
From May 2023, Saturn is already in retrograde motion, and Jupiter will soon unite with it. In the coming month, Saturn will get progressive in its own sign Capricorn, which may have impacts on the lives of natives. Apart from its negative traits, astrologers believe that Saturn may help those who put in extra hard work. These people may go on to achieve success.
Once Saturn gets progressive, it may give us a hard time depending upon the placement of other planets in kundali. Hence, it gives different outcomes for natives belonging to all zodiac signs. Let us shed more light on this topic to know Saturn Become Progressive In Capricorn Impact on area of life.
---
Dates For Saturn Transit In Capricorn 2023
Saturn retrograde begins: May. 23, 2021.
Saturn conjuncts with Jupiter: Sept. 18, 2021.
Saturn becomes progressive: Oct. 11, 2021.
Also Check out: The Conjunction of Saturn and Jupiter
---
Saturn Become Progressive In Capricorn 2023 Effects
Astro experts suggest that Saturn may give relief to those who are under the negative influence of the planet. Also, Jupiter's arrival in Capricorn may help individuals eradicate Saturn's malefic impacts. Let us understand what they say about Saturn's direct motion in the Capricorn sign.
Impacts On Aries Moon Sign
Saturn in Capricorn may give satisfactory results for those who are carrying the Aries sign. Students may have suitable time to progress on their career path. Job professionals are likely to receive a promotion. Those who are connected with the government department may earn monetary gains. Aries aspirants who are preparing for competitive exams may earn positive results, but you need to put in your serious efforts. Lovers may enjoy intimacy with their dating partners.
Read More About Aries Zodiac Sign
Impacts On Taurus Moon Sign
The upcoming Saturn transit would have some good news for the bulls. Natives working in the corporate world or running their own business may go on business trips. Students may complete their graduation and then plan to pursue a master degree too. Students can expect good support from their mentors to do well in the exams. Aries individuals may incline towards spirituality in the coming phase. You may organise religious activities at your home.
Read More About Taurus Zodiac Sign
Impacts On Gemini Moon Sign
Saturn's end of retrogression means that twins may have moderate time. Gemini sign natives may get relief from your office work. During this phase, you may find sudden monetary gains. You may plan to make investments for a long time. Healthwise, those who are dealing with health issues may find the path of recovery. Students may set new career goals and they would be keen to follow their mentor's guidance. Also, you are suggested to take care while driving as you may get into an accident.
Read More About Gemini Zodiac Sign
Impacts On Cancer Moon Sign
Saturn's turning into progressive mode may leave Cancerians happy. This could be because Cancer individuals may hardly have difficulties to deal with. Single natives may find the correct time to enter the marriage phase as you may need to make important decisions. Lovers representing Cancer signs may soon plan to move into another level. Entrepreneurs may have a favourable time to kick off their new projects. Students can expect good results in the coming days.
Read More About Cancer Zodiac Sign
Impacts On Leo Moon Sign
The progressive Saturn in Capricorn is likely to give mixed outcomes for the individuals connected to the Leo sign. You may need to accept changes in your routine. You would be serious about your health and fitness by following a diet plan. Those who have pending issues related to legal matters may soon come out of them. Elders natives with Leo sign may recover from long time bad health. But, Students need to be attentive as they may complain of body pain and weakness.
Read More About Leo Zodiac Sign
Impacts On Virgo Moon Sign
Virgo individuals may have a favourable time, especially those who are associated with the political world. You may sharpen your reputation and would enhance your wealth as well. Virgins may find interest in spiritual activities. You may organise puja or havan at your home. Natives who are working in the film industry or media houses may make remarkable progress in their careers. Those who are single may make a life commitment to someone special.
Read More About Vrigo Zodiac Sign
Impacts On Libra Moon Sign
Once Saturn is in direct motion, it may provide satisfactory outcomes for those who are holding the Libra sign. During this time, you may plan for purchasing a new home or land. Some of you may think about renovating your house. Students may move on to the right path to enhance career growth. Libra Individuals suffering from bad health may slowly recover. Job professionals need to take care of hidden enemies in their working space. Libra natives in the field of research and development may get big achievements.
Read More About Libra Zodiac Sign
Impacts On Scorpio Moon Sign
This transition of karmic Saturn may assist you to boost your self-confidence. Those who have previously spoiled relations with their siblings may turn the tables around. You may come out of worries. You may plan to go on travelling with them. Natives connected with media and journalism may find positive changes around them. Also, those who like to read books may soon plan to publish on their favourite topics. You may get a good response from readers.
Read More About Scorpio Zodiac Sign
Impacts On Sagittarius Moon Sign
Saturn in Capricorn would be beneficial to Sagittarius-bound individuals as they may enjoy respite with their family members. You may realise that your family needs you to spend lovely moments. Financially, your budget would be a serious matter to look upon. However, you can manage it by controlling money expenditures. Entrepreneurs may begin their new work during this time. Married natives may improve their relationship with in-laws.
Read More About Sagittarius Zodiac Sign
Impacts On Capricorn Moon Sign
Capricorn pals may have moderate time due to Saturn's progression in Capricorn sign. The ringed planet is itself the ruler of Capricorn. Therefore, it may help you get things done. But that won't be that easy, especially for professional workers. You need to make proper planning to achieve new heights in your career. Those who are in love affairs would be serious about their relationship. Business owners may soon see desired changes. You can expect a tad growth as well.
Read More About Capricorn Zodiac Sign
Impacts On Aquarius Moon Sign
For individuals having the Aquarius sign, this progressive Saturn may bring you opportunities to travel abroad. You may settle well in other countries following your success. Aquarius natives may incline towards spirituality activities. You may go on religious trips with your family. At the same time, you may need to keep an eye on your financial plans. Otherwise, you may have unnecessary spendings. Investors are advised to avoid making new investments for a while.
Click to Read: Effects Of Sun transit in Virgo
Read More About Aquarius Zodiac Sign
Impacts On Pisces Moon Sign
Pisces individuals who are into the business field may come up with new strategies. Entrepreneurs born under the Pisces sign may have a favourable time to start a new business. Investors carrying the Pisces sign can expect a good return from their investments. Pisces natives working in the government sector may get financial benefits. Job professionals working in MNC can expect stable growth in their careers. Lovers may enjoy a great time being in the cosy arms of their partners.
Read More About Pisces Zodiac Sign
---
Final Thoughts
We understood how Saturn's direct spin can make our lives a bit tougher. But, on the other hand, it ensures you reach a new level of success. Discipline, focus, and hard work are the ladder of success that need to be climbed by the individual, says transiting Saturn. If you are serving the bad impacts of Saturn, then don't let your head down. Instead, you can get in touch with our experts. With this, Hope you have a clear picture of the upcoming planetary transition.
---
---