Famous Musician A. R Rahman Birthday Forecasts 2022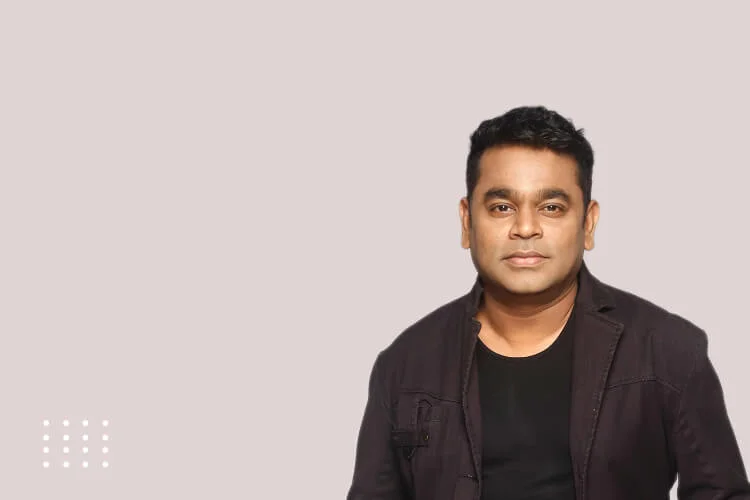 To be a champion, think bigger picture! This goes very well with this popular singer-composer who shifts his journey from rags to riches. Shook? Well, he is the recipient of Padma Bhushan, the nation's third highest civilian award and other numerous awards to his credit. Yaas, we are talking about the master of melody, Oscar winning legendary Allahrakha Rahman professionally known as A R Rahman.
It goes without saying that he is an inspiration to all upcoming musicians, singers, and fans across the world. Born in a music rich family, it may not be wrong to say that music is in his genes. Yaas, his father R. K Shekhar was a singer in Tamil and Malayalam films who taught him music. But the early life has never been so easy for Rahman after losing his father at the age of 9. Facing hardship, he scored nationwide success, recognition, and fame.
Undeniably, the stars definitely favours The Mozart of Madras (A.R. Rahman) to make him the legendary genius that he is. But what is in store for him in 2022? Let's analyse A.R. Rahman horoscopes to find out the opportunities and struggles waiting for him in the coming time.
---
Kundli of A.R. Rahman
About A.R. Rahman
Date of Birth – 6/01/1967
Birth Time – 5:50
Birthplace – Chennai (Tamilnadu)
Kundli of A.R. Rahman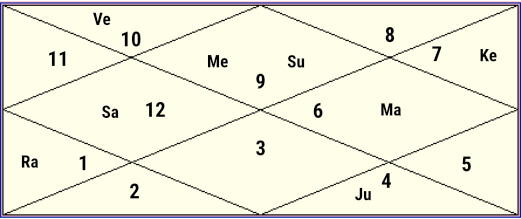 ---
Astrological Observations of A.R. Rahman's Kundli
Astrologers reveal all the imminent events in 2022, following his various Kundli charts and their detailed astrological analysis. Born with surya lagna, the influence of Sun here blessed him with curly hairs. The presence of natal Venus in Leo indicates that the singer has slightly dark skin. Also, being the native of Sagittarius ascendant, the singer is short-heighted.
He lost his father early as the lord moon is associated with lord Ketu in Rahman's Chandra Kundli. The karmic planet Sun is present in the antagonistic constellation (Shatru nakshatra). In the lagna kundli, the lord of the 10th house is Jupiter which is positioned in the Astamesha nakshatra. Also, there is an aspect of Karmic planets Sun and Saturn. All these astrological influences lead to losing his father at a very young age.
Another inspiring story from rags to riches is of King Khan, Shah Rukh Khan. Uncover how the stars and cosmic events guarded him throughout his journey and what more they have in store for the Badshah of Bollywood.
---
Childhood Struggles: Planetary combinations influencing A.R. Rahman's birth-chart
According to the Chandra Kundli of the singer, Moon is associated with Ketu in Astamesha nakshatra, and the conjunction of Mars and Uranus predicts that the acclaimed singer may continue his life journey independently, i.e. without his father's support. Hence, the planetary combination clearly suggests that he is a builder of his own career without any support.
In Rahman's horoscope, the tenth house is seemingly occupied by Mars, thus the struggles and hard work at the early age are bound to come to him. But Mars is a blessing in disguise here as the red planet has enabled him to build a highly successful life. According to the birth chart, the lord of the eighth house is Jupiter, and the 9th house has a strong aspect from the strict teacher Saturn. Also, the auspicious planet Jupiter inspires ARR to achieve the desired success in life. This arrangement may be the sole reason A R Rahman was able to fulfill his dream of learning classical music.
Keeping the first step right is vital to fulfil your dreams. Guidance from experts helps to move swiftly on the path of success. For personalised guidance, Consult Expert Astrologers Now!
Considering the position of the Moon and the marriage relationship of his mother, the planets Mars and Uranus are combining in the 7th house from the 4th house. If we refer to his Chandra Kundli, the conjunction of Moon and Ketu indicates that Rahman's mother would spend less time with his father. But the 4th house and Lagna house were aspected by Jupiter, and therefore the singer received immense maternal support and love. Needless to say, his mother is the backbone of ARR.
At the age of nine, Dileep Kumar (A.R. Rahman) was under the major period of Rahu and minor period of Jupiter. This dasha period influence resulted in the loss of his father when he was simply nine. The Saturn Antar Dasha in the Saturn Maha Dasha brought a lot of struggle, but because of that, later he emerged as a popular musician. Saturn is aspected by Jupiter and yoga karaka planet Mars combining with Uranus, also the lord of the ascendant, Jupiter occupying the eighth house resulted in unsuccessful making of his bilingual songs. Rahu placement in the 5th house allowed the singer to learn western music as well.
Know how the planets aid you in making a bright future ahead from your Personalised Janampatri.
Another interesting finding is Saturn, who is considered as the influencer of (alcohol) addiction, is present in Jupiter's nakshatra at the time of his birth. So Rahman maintains a long distance from all the alcoholic drinks. Moreover, Rahu's presence in the 5th house blessed the singer with multiple spells of musical learning. Also, the knowledge and talent helped to achieve the desired success in his singing career. Never give up attitude and hard work let the classic singer and musician of this genre take training from different singers in order to learn different forms of music. In 1990, after completion of the study of classical music, 23-year-old young Rahman kicked-off his singing career.
Kick-off your day on a positive note. Read your personalized Daily Horoscope to all the possible events throughout the day beforehand.
Soon after, he decided to accept his mother's religion and converted himself to Islam. And thus the madras Mozart previously known as Dileep Kumar got a new name 'Allah-Rakha Rahman'. The year 1992 marked his entry into Bollywood when he gave music in the film 'Roja'. He worked with Ilaiyaraaja and Mani Ratnam to create some very popular songs of the '90s, which empowered him to make a successful career in Bollywood. His songs became an instant hit with the audience after the release of famous movies like 'Roja', 'Dil Se' and 'Bombay'. Moreover, he gained worldwide recognition with his song 'Vande Mataram' which bagged him several awards.
The planet Saturn, which is in the house of intelligence is aspected by Mars, which is BTW in the 12th house and Jupiter which is in the 10th house from the position of Moon and as a result, the singer became a worldwide sensation by organizing musical concerts in India and foreign countries. He garnered a lot of respect for Indian classical music. Moreover, his experimentations with western and classical music earned him a huge fanbase. The presence of Jupiter in the eighth house motivated the singer to start his music academy and even empowered him to restart old music universities.
Check out Wonder Woman Deepika Padukone predictions for the year 2022.
---
What do the stars predict about Rahman's year 2022?
A R Rahman Health Predictions 2022
According to the current transition of planets, Rahu is passing through the 6th house. Interpreting Chandra's kundli, Saturn is passing over the lord of ascendant that is Venus. Another fact is that the Moon is aspected by the planet Saturn (until Jan 2023). If you consider the position of Moon, Rahu will stay in the eighth house (until April 2022) where the major period of Saturn is in Antar Dasha of Ketu. The positions and movements indicate that the star may need to be extra careful about his health. Chances are that he may suffer from diabetes, cholesterol, obesity, and intestine-related issues.
He may develop mental stress too. He is suggested to take care of his mother's health, as she might also face issues. Until April 2022, he is likely to have the support of Jupiter and the natal planets are also looking strong. Due to this he may have control over his tensions or may be able to lessen them. But until February and even after the month of August, he needs to pay utmost attention towards his health. In the present times the musician is in the Maha Dasha of Ketu which may end on August 19, 2022, and thereafter he may be under the Maha Dasha of Venus which means he must remain careful about his health all the time.
Will you fight fit in 2022? Check your 2022 horoscope!
Musician Career Predictions 2022
Presently the musician is in Maha Dasha of Ketu, and therefore he may not be afraid of trying new things. Transiting Saturn in the house of aspects the 6th house (from the position of Moon) resulting in the musician facing work-related issues in the profession. Good news is that the singer may receive necessary support from Jupiter till April 2022, which may help him to earn new opportunities as well. The time suggests he may find new ways to raise his income or may come up with his new productions. He may be busy with religious work and may develop new skills.
Ketu and Saturn Anatar Dasha may inspire the singer in order to establish new music universities and schools as well. Mercury in Ketu till August 19, 2022, indicates chances are high that the musician may achieve a new height in his career. Thereafter, during Maha Dasha of Venus, transiting Jupiter may help him achieve his desired career goals. This particular time period suggests a decent time for his career.
---
---