Deepika Padukone Birthday: Gift from Real Stars to Bollywood Star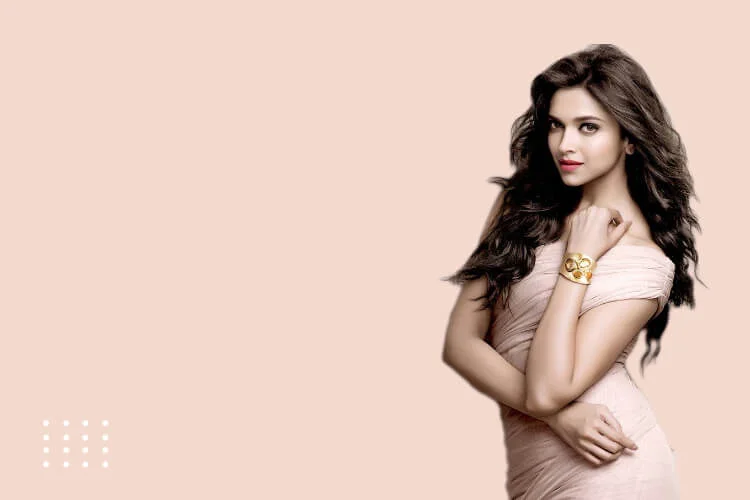 Deepika Padukone, an inspiration of millions, celebrates her birthday on 5th January. You may know her as Shanti Priya from Om Shanti Om which was BTW her debut opposite King Shah Rukh Khan. Amazingly the actor turned producer never looked back, with three FILMFARE awards and many superhit films since 2007. The actress has tied knot with Bollywood heartthrob Ranveer Singh and since been busy doing a lot of philanthropy and activism.
As the lady approaches her birthdate in 2021 soon, the whole world wants to know what Deepika Padukone horoscope has in store for her. Leaving behind her recent JNU controversy, the year seems very exciting for her as rumors say she will be playing the mystical Draupadi in the movie Mahabharata with Bollywood's Bhai Salman Khan pitching in. Will this rumor be true? Will her success story continue in 2021 too? Well, let's find out what gifts stars have in store for this wonder woman in 2021 from Deepika Padukone birth chart analysis.
---
Know what Bollywood's Bhai Salman Khan stars tells about his future in the year 2021.
Deepika Padukone Birth Chart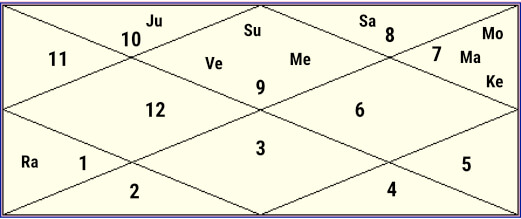 Deepika Padukone
Date of Birth: 5th January, 1986
Birth Time: Unavailable
Place of Birth: Copenhagen, Denmark
According to the astrological observations, Deepika Padukone zodiac sign is Capricorn and and the Sun is in Sagittarius sign as per her horoscope by date of birth. This reveals that she is confident, attractive, and has a down to earth personality. In the year 2021, it is very possible that she will have an inclination towards religious activities. Deepika Padukone kundli predicts the year 2021 brings many exciting events in her life on both personal and the professional front.
---
Deepika Padukone's Career Predictions - Will she continue to shine bright in 2021?
After evaluating Deepika Padukone horoscope, the planetary placements and upcoming transits have the potential of many exciting events for Deepika in the year 2021. With important projects such as 83 with her husband Ranveer Singh and Mahabharatha upon her sleeves expectations are literally skyrocketing. With the strong support of planets, it goes without saying that these big releases in her filmography would add to the list of blockbuster hits of Chhapak actress. Also, there are chances that she is pairing up with Shah Rukh Khan for an upcoming project called 'Pathan'. It is certain, the fans would expect to groom on another superhit item number after Dum Maaro Dum and Lovely. All the upcoming projects are likely to receive appreciation worldwide, just like Ram Leela, Bajirao Mastani, and Padmavat.
The transit of Jupiter from the 2nd house denotes that she may achieve great success while performing the role of a producer. The planetary position suggests that she may produce more films/events in the coming years. Deepika Padukone kundali prediction reveals a busier year for her. But in return, she may be rewarded vastly, and her work may receive a lot of recognition.
The year 2021 brings her a lot of achievement as she may become the new brand ambassador of Lloyd India. The fact may blow your mind that the wonder woman is already an active endorser for several brands and products including Tissot, Coca-Cola, Maybelline, L'Oreal Paris etc.
---
Future for the Power-Couple: Indications of Deepika Padukone Kundli
Deepika Padukone chemistry with her husband, super active Ranveer Singh is always loved by the fans. After the release of 83, she looks involved in multiple projects which means Deepveer will spend less quality time. As everyone knows how workaholic she is, the stars and planetary placements in Kundli of Deepika Padukone suggest that the actress may prioritize and complete her pending projects. When it comes to fame this year, you may meet DeepVeer on cloud nine. The stars already predict that this power couple may break a lot of records and even the floor of Filmfare with their action packed performances. Deepika Padukone horoscope analysis reveals that the power puff girl will achieve new heights still remaining an icon for the youth. Deepika marriage horoscopes predict some struggles in having quality time, in fact her busy schedules already hints towards it.
Also Read: Overall Analysis Of Ranveer Singh Horoscope
---
Health of the Power Lady: Planetary Influences in Deepika Padukone Horoscope
Deepika has many projects in the pipeline. Also, the traits of Capricorn zodiac sign, ambitious and disciplined are imbibed in her. So, she has a tendency to carry a lot of work, which may result in stress as well as negligence in health. Deepika Padukone horoscope predictions for the year 2021 advises her to take proper rest along with some meditation. It is advisable to take time out of the stressful routine and perform some cardio, yoga, and stuff like that.
---
What do the stars have in store for Deepika's Performance in Acting?
Ever since her first movie Om Shanti Om, Deeps has been working on multiple projects and will continue to do so for the years to come. BTW, at the age of 34 she will be still Shanti Priya for her fans. Vedic astrology predictions reveal that her acting talent in 83 and Mahabharata is likely to be appreciated by both fans and critics. Another interesting revelation is that Actor Shah Rukh Khan and Deepika may create fun-loving chemistry together yet again, and may leave a long-lasting impression on their fan's minds. Here, the lord of the 2nd house, Saturn, is associated with Jupiter. The particular planetary combination may inspire the actress to showcase her gifted acting ability to the world. It won't be surprising to us if she gets an opportunity to play Wonder Woman in Hollywood instead of Gal Godot. With the petite body structure of Capricorn star sign, Deepika has everything needed in this glamour right from a tall height of 5'9″, dimple smile, to sensational voice. When it comes to acting, she has really marked an influential and powerful position in the male-dominated industry, even better than her male counterparts.
For Instant Solutions! Talk To an Astrologer Now.
---
Conclusion
We wish the Wonder Woman Deepika Padukone, a very happy birthday! May this year brings her the most success in personal and professional spheres of life.
---
---