Dale Steyn Retirement - Astrology Predictions on His Future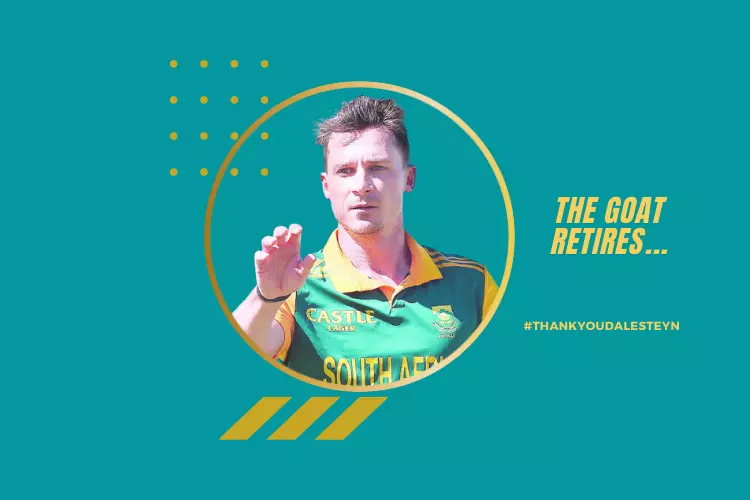 We cannot see two fierce eyes running in International cricket & throwing a ball of fire anymore. Yes, you heard that right. The GOAT retires… South Africa's fast bowler, Dale Steyn, announced retirement from all forms of cricket. He announced the same through his social media accounts with the heading 'A Long December'. Let's check out what Astrology has to say about his new chapter of life.
---
"Bitter Sweet But Grateful"
"Bitter sweet but grateful" he wrote on his retirement post. Undoubtedly, the speed king will always be regarded as one of the greatest fast bowlers. Speaking of records, he was the fastest bowler to take 200 test wickets in terms of balls bowled. In December 2018, he surpassed Shaun Pollock's record, who had held the record for ten years, to become South Africa's highest Test wicket-taker with 422 wickets. In terms of statistics, Steyn has 439, 196, and 64 wickets in Tests, ODIs, and T20Is, respectively. What a player!
Astrologically, this was not an ideal time to announce his retirement. Yes, as per Surya Kundli, 2023 was the perfect time for his retirement. He could have played more & entertained cricket fans more, but putting a big stone in heart, we need to accept this. Anyway, Dale Steyn must have thought tons of things in his mind before taking such decisions.
Take crucial decisions in life with the help of Astrology, talk to the expert Astrologers now!
---
What Future Works Steyn Could Touch As Per Astrology?
In October 2021, Steyn could try his hands in different works, but the base may remain the same… Cricket. A relax for his fans! Mercury is in full favour. Whatever he'll do, he would rock at that place. He may try his hands in opening his own cricket academy or taking the seat of a bowling coach. And the planetary movements indicate that he may also join the commentary box in cricket, accompanying his colleagues.
Wherever he may go, we wish all the very best to the champ. You shined on the field. Time to shine off the field too. Cheers from our side on Dale Steyn retirement!
Legendary batsman AB De Villiers announces retirement from all the formats of cricket. Know where planets would take him in the future?
---
---