Overall Analysis Of Ranveer Singh Horoscope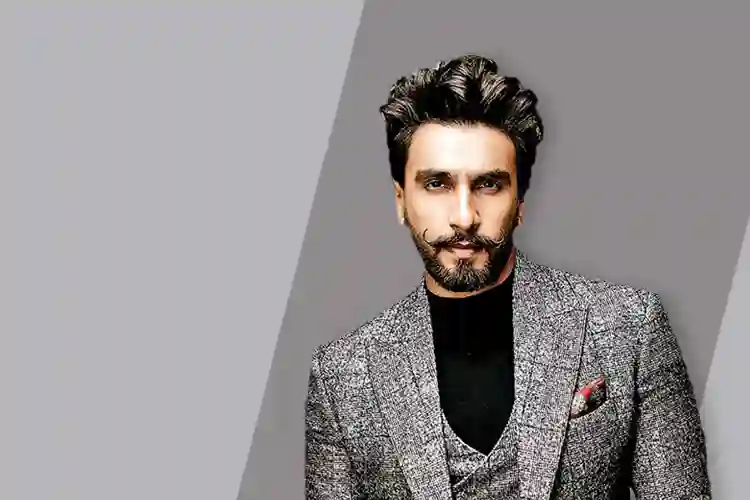 Ranveer Singh Birth Chart
| Ranveer Singh: | Birth Details |
| --- | --- |
| Ranveer Singh birth date | 06 July, 1985 |
| Ranveer Singh birth Time | 12:00 AM |
| Ranveer Singh birth place | Mumbai |
| Ranveer Singh Zodiac Sign | Aquarius |
Ranveer's Acting Skills Made Him Young Superstar
Ranveer made his entry into Bollywood while serving Jupiter's mahadasha. Jupiter is in the fifth house of the natal chart, which shows acting and creative talent. Jupiter being in the sign of Capricorn again makes him very serious in his creative work. The movie Band Baaja Baaraat also became a box office success which again turned his luck in this movie industry. Sanjay Leela Bhansali's film 'Goliyon Ki Raasleela, Ramleela' marks a huge turning point in his life when it comes to specific character portrayals.
Ranveer played Ram character in a unique way, which opened the door for new projects. This time he was going through Jupiter's mahadasha, and Mars's antardasha as Mars is placed in the house of the public image gave him more fame. His performance was appreciated by viewers and his chemistry with Deepika raised many eyebrows. Mars's antardasha helps him to build a unique physical structure for his role as the red planet is the significator of fitness in astrology. In 2015, he was going through Jupiter's mahadasha and Rahu's antardasha. Rahu's antardasha sometimes brings success in a very unconventional way. Here, Rahu is placed in the eighth house of the horoscope that shows a sudden rise in position and unexpected growth. Rahu gave that character role that Ranveer would never have thought of in his life. Thereafter, He became famous as Bajirao among the youth.
When Bajirao Found Mastani In Real Life
Referring to the horoscope of Ranveer Singh, Venus is placed in the sign of Taurus indicating that he is a romantic and sensuous person. Taurus's Venus would help him enjoy sensuality at its best and make him very attractive. Venus is placed in the fortune house to bless him. It brings enjoyment to love and relationships. He got married to his love following a destination wedding in Italy. As per Ranveer Singh kundli, travelling helps him to strengthen the ties with Deepika as both get time for each other and have fun. Venus in the fortune house gives commitment at its best and hardly gives breakups. Ranveer Singh zodiac sign is Aquarius which is why the actor is a loving individual and ready to offer space to his life partners. So, following his marriage, it is safe to say that Bajirao has found his Mastani in real life too.
Ranveer Might Have Health Troubles
As per Ranveer Singh astrology, health concerns made him think twice about his fitness. He might be healthy in his childhood as Moon in the sixth house brings excessive weight. Rahu in the eighth house also brings up and down in health-related matters. However, Mars in the tenth house brings immense strength to his personality. It also gives good immunity power to the actor. Mars in Gemini is very beneficial for exercising and doing multi-tasking things in fitness, which again gives him an attractive physique. Jupiter's dasha also favours him to build a good physical shape from the fifth house of entertainment. Capricorn's Jupiter assists him in developing a strong personality in Bollywood.
Astrologer's Verdict From Ranveer Singh horoscope
Ranveer Singh horoscope analysis says that Sun placed in the tenth house made him an authoritative person. The Sun is a strong indication of name and fame. The Sun and Mars's conjunction makes him a very dynamic and fearless person. This conjunction brings amazing courage and boldness in personality, which adds another fuel to fire. We can surely see some new never expected performances from him in future. Mercury is placed in the eleventh house, which makes him a good orator and a strong indication he will earn more through his oratory skills. Taurus's Venus also adds creativity and artistic talent at its best. He has that ability to mould into the character. Exalted Saturn blesses him with tireless working capacity at its best. He is currently serving Saturn's mahadasha and Mercury's antardasha, which would be good for him in the coming days.
Wrapping Up
Ranveer Singh horoscope suggests that the actor is a self-made superstar. The astrological analysis made on Ranveer's Kundli states that the actor got some assistance from the planetary combination as well in his Bollywood venture. If you have a query regarding your birth chart, directly contact our best astrologers.