Digvijay Singh Compares RSS & Taliban: Now What the horoscope holds?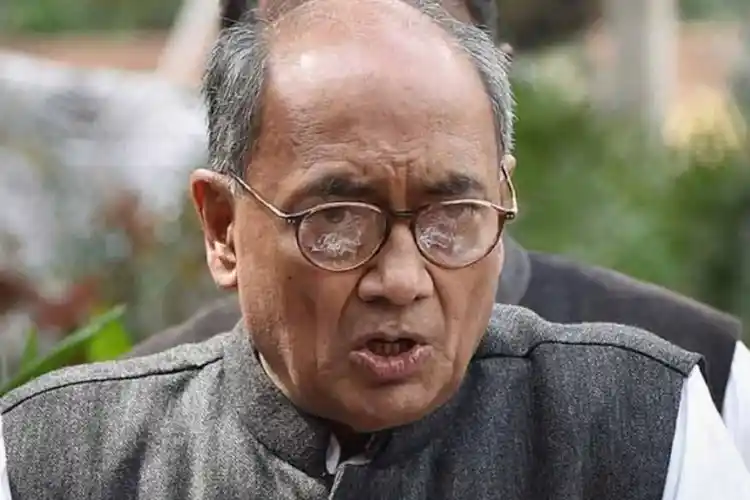 Veteran Congress leader and ex-Madhya Pradesh CM – Digvijay Singh – who has been one of the most vocal critics of the RSS & its ideology has once again attacked the pro-Hindutva organisation, citing likely similarities between the views of RSS chief Mohan Bhagwat and the militant Afghan Islamic group, Taliban. Singh has said in a tweet that,  Taliban believes it's improper to appoint women in the cabinet of the national parliament, in the same manner, RSS chief Mohan Bhagwat says that women should stick to the household chores only. He has interrogated in his tweet whether both opinions have some similarities between them. 
Well, Digvijay Singh is not playing an active role in the Congress party for quite some days. So, let us know what does Digvijay's Kundli say about his future: 
---
Digvijay Singh May Again Become Prominent In Congress
The horoscope of Digvijay Singh has Angarak dosh of Sun and Mars in. Further, his horoscope is characterised by Moon-Rahu Grahan dosh and Jupiter-Ketu Chandal dosh. All the more, Mercury is placed in a lowly sign. All of these factors frequently put him into controversies. When he was the CM of Madhya Pradesh, his rivals had nicknamed him Mr Bantadhar (The big game spoiler) and they had succeeded in securing victory against him. Planets don't support him here. At the same time, Digvijay Singh may once again come to hold an important position in the Congress party. 
Also Checkout: Yantra Astro Store
---
Digvijay Singh - How He Is Perceived In His Party
Different leaders in Congress differ from the views of Digvijay Singh. There have been several situations in the past wherein the Congress party has distanced itself from his statements and opinions. Some time ago, BSP supremo Mayawati had called Digvijay a BJP agent. Digvijay Singh had reacted by saying that he is a strong opponent of Modi, Shah and RSS. He had counter-attacked that actually, Mayawati was weakening the secular forces as she was not interested in any alliance with the Congress. 
Overall, Digvijay Singh needs to hold back a little bit for establishing a successful alliance.  
Nothing looks new if Mohan Bhagwat falls under controversies. Know this shocking insight of his kundli. Read more!
---
---