Know About Mamata Banerjee Horoscope Prediction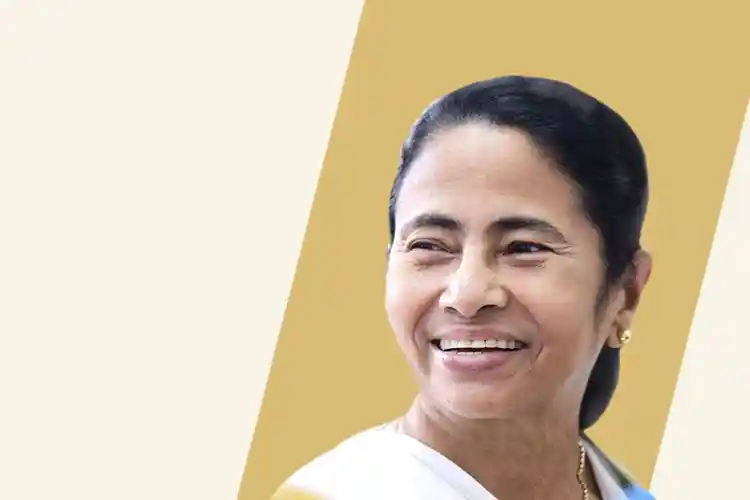 The current Chief Minister of West Bengal and the first woman to take charge of West Bengal is Mamata Banerjee. She was the first woman to be the Minister of Railways to hold the position twice. She also became the first female Minister of coal and petroleum. There is a long list of achievements for Mamata Banerjee. This female has been one of the most fearless ladies India has seen. She was born and brought up in Kolkata to a Bengali Hindu brahmin family. He lost his father at the age of 17, but still, she took her master's degree in Islamic History. She is such a talent that even in tough and worst situations, she never gives up. Today, let us unravel the Mamata Banerjee astrological predictions of 2021.
| Mamata Banerjee | Birth Details |
| --- | --- |
| Mamata Banerjee Date of Birth | 5th Jan, 1955 |
| Mamta Banerjee Time of Birth | 12:00 |
| Mamta banerjee birth place | Calcutta |
| Mamta banerjee Zodiac Sign | Capricorn |
Mamata Banerjee Horoscope 2021 Predictions
Will Mamata Banerjee Regain her Position In Politics?
As per Mamata Banerjee Janam kundli, she came into the limelight when she began her protest against politician Jayprakash Narayan. During this time, she was going through Rahu's mahadasha and Rahu's antardasha. Rahu is the planet that gives sudden fame in a very unconventional way. She just danced, and the media made her famous, which is the very unusual and strong significance of Rahu. The media industry is also ruled by Rahu, and she got fame through that only. In 1984, she became the youngest member of the parliament by defeating politician Somnath Chatterjee. This was the time when she was going through Rahu mahadasha and Venus antardasha. Venus is the natural feminine planet, and antardasha always brings some amazing results, especially in politics.
At the last phase of Rahu's mahadasha and Mars's antardasha, she became the Union Minister of State for Youth Affairs and Sports. Mars placement in the Aquarius sign always gives the ability to see the big picture. In the minor period, it plays an extremely crucial role to achieve such a top position. Mars is again a significator of Sports, naturally we get attracted to attain it. As per Mamata Banerjee birth chart, In 2011, she became the Chief Minister of West Bengal as she was going through Saturn mahadasha and Mercury antardasha. Here Mercury helped her to rise ahead in their political career as well. Taskmaster Saturn always brings some hurdles at the start, but once it also gives positive results. Mercury in Sagittarius always gives her very philosophical and moral thoughts in politics for the betterment of the public. In 2015 and 2019, during Saturn's mahadasha, she became the Chief Minister of West Bengal and strongly. Saturn has been placed in the sign of Libra, and Saturn gets exalted in Libra, which is the main prominent reason to be the Chief Minister of Bengal for three consecutive years.
Planetary Combination May Create Hurdles In Personal Life
As per Mamata Banerjee, Astrology explains that planetary combinations are favourable. Her dedication towards the country and to give your life to the nation. Moon is exalted and aspected by Venus makes her a very romantic person. Her father's death has created a negative impact on love and relations where exalted Saturn makes her a mindful person and fulfil all responsibilities for her family.
Saturn in the 7th house also gives delay into marriage and brings solitude. This placement of Saturn gives loneliness and less interest in marriage and materialistic desires as well. Saturn in the first house also shows Sanyasi Yoga which really affected and even achieved so much success. This lady lion is roaring, but her simple appearance makes her extra special. Rahu, Sun and Mercury conjunction creates hurdles in her personal life. Therefore, she is living an unmarried life.
The Stars May Support Mamata Banerjee To Maintian Good Health
Mamata Banerjee horoscope analysis reveals that her health would never be a problem. She is blessed with favourable planets, and this is another reason for her successful long career in politics. Mars position in the eleventh house gives a strong immunity and strength to fight against the diseased. Also, exalted Saturn protects her from some serious health problems and brings strong immunity power. Sagittarius's Sun also brings good vitality to her body. This is another reason to be more active in the day to day life. She might be mentally stressed during Rahu's mahadasha when she lost her father. When Rahu mahadasha started, initially, her health was affected, and somehow she wasn't able to fight in that tough time.
Overall 2021 Horoscope
As said, the Bengal's chief is a blessed soul as per her birth chart analysis. Moon is the soft, gentle planet and exalted in the Second house, so it always gives a very polite nature. She is very sweet in speech which makes her a truly amazing persona. Taskmaster Saturn is exalted, which gives her tremendous administrative skills to have a fine grip over her position in West Bengal. Rahu dasha gave her fruitful results to make remarkable progress in her career without fear. She is blessed to have auspicious Budh-Aditya yoga, which plays an important role in her life.
Ending Note
We analyzed how the planetary combination assisted Mamata Banerjee to the right path of her career. This is how astrological guidance helps us do better in our lives. One must have a detailed analysis of the horoscope to learn about their future events. With this, we wish Mamata Banerjee a healthy and blessed life ahead.
Astro Guide
---
Day Guide
Comprises of events likely to happen, hourly guidance & precise timeframes
Life Meter
Know the percentages of different aspects of your physical and mental state
Compatibility
Check out how well will your wavelengths with others match