After All, Which Planets Are Causing Controversy Around Sachin Tendulkar?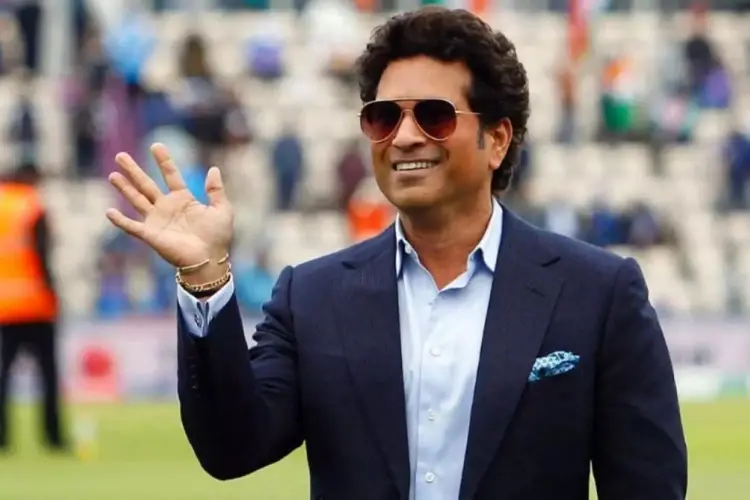 The International Consortium of Investigative Journalists published a report on Oct 3 that disclosed unknown offshore financial dealings of world leaders. However, one name specifically drew the attention of Indian readers which is a cricket legend, Sachin Tendulkar.
ICIJ has also stated that, in addition to Pakistani Prime Minister Imran Khan, several Indian celebrities, including cricket legend Sachin Tendulkar, are also involved in tax evasion.
Many questions have been raised about Sachin's credibility as a result of this incident. Is his horoscope to blame for his misfortune? Let's see what his Surya Kundli has to say.
Make sure to study the defects of your horoscope, know which planets are preventing you from success, talk to our expert astrologers.
---
May Face Some Difficulties Ahead!
Sachin was born on Apr 24, 1973, with the exalted Sun and exalted Mars, i.e. Mars is in Capricorn, which always provides him with the strength to do new things along with sports. According to his Surya Kundli, Rahu is currently transiting from natal Saturn, which has brought financial challenges for him.  Due to this transit, he may get stuck in financial matters. However, from Aug 2022, the Mahadasha of Jupiter will start in his horoscope, which is likely to bring better than average times for Sachin.
---
Sachin - A Role Model For Many
Sachin has also played in the Indian Premier League for the Mumbai Indians (MI). Famous names like Mahendra Singh Dhoni, Shikhar Dhawan, and Rohit Sharma consider him as a role model. Now it remains to be seen how long Sachin can come out with this difficult situation.
---
---