Will Planets Turn Smriti Irani's Fate?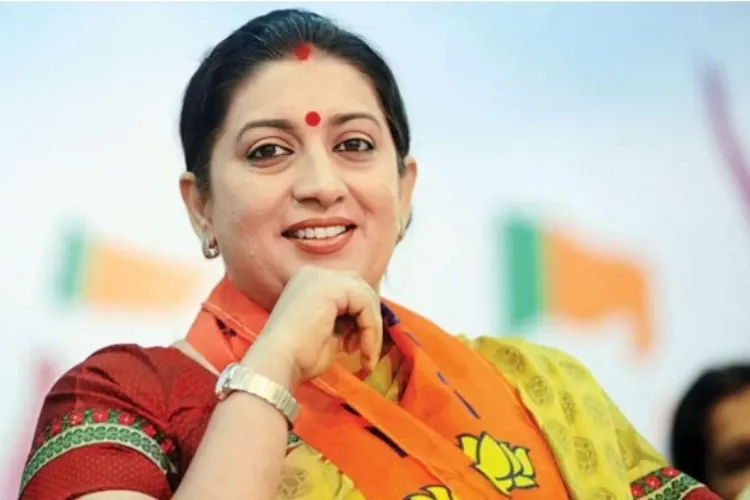 The actor-turned-politician Smriti Irani once again became the talk of the town when she decided to cancel her shoot for 'The Kapil Sharma Show'. As per media reports, one of the crew members of the show failed to recognise Smriti Irani. Observing that, the Indian politician got so upset that she cancelled her shooting. Analysing her kundali, we saw something special that may keep her on winning ways.
After Subramanian Swamy's meeting with Mamta Banerjee, political conflicts have emerged. Let's take a look at some surprising Astro predictions on Subramanian's political run.
Smriti Irani was born with the Chandal yoga of Jupiter and Ketu, which may drag her into controversies. Also, the Moon and Mars are under the full aspect of each other. Therefore, she easily becomes aggressive. But moving on, she may undergo a suitable time, suggests transiting Jupiter. This benevolent Jupiter will pass over natal Mercury, Venus, Sun, Jupiter, and Ketu. This transit of Jupiter may give the politician the strength to win against her rivals.
Finding it difficult to chase your life goals? Have a word with our astro experts.
Earlier, Smriti Irani entered politics in 2003 by joining BJP, and she made a huge fan following in a short time. Earlier this week, she was talked about a lot due to her rather stunning transformation looking visibly slimmer.
Comedian Kapil Sharma always remains in controversies, whether it is about a statement or due to controversy. Know what his horoscope says.
---
---