PakvsAus, Aaron Finch Or Babar Azam, Who's Stars Are More Shining?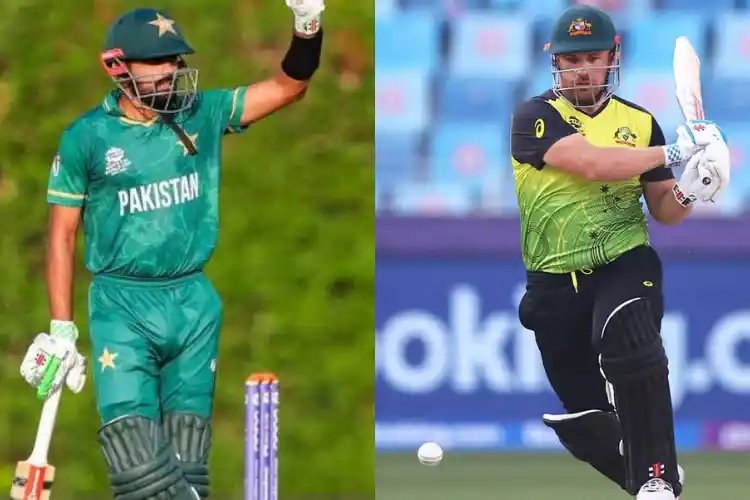 All the cricket lovers know how intense today's semi-final is gonna be. C'mon, it's Pak vs Aus t20 world cup 2021! Pakistan's team is undefeated in all of their 2021 world cup games. While on the other hand, the kangaroos have shown some real class in all of their matches. Pak vs Aus t20, a match full of glory, pride & to prove themselves.
Our experts have made some kundli analysis of both the captains of Pak & Aus. Let's check that out in detail!
Hasan Ali was viciously trolled after dropping the catch of Mathew Wade in T-20 world cup. Read on to know more which planets are responsible for such an abuse.
Aaron Finch
Aussie skipper Aaron Finch is absolutely the powerhouse itself in terms of his batting as well as captaincy. In Aaron Finch's horoscope, Venus in Libra is a fortunate aspect too. In his horoscope, there is auspicious conjunction of Jupiter and Mars, as well as the shrapit dosha of Sun-Saturn. His horoscope indicates that his time after November 25 may be super fortunate. With such kind of kundli, it looks like some big victories are waiting in queue for him.
Babar Azam
Currently, the No.1 batsman in ICC T20 International & ODI Cricket, Babar Azam, is all set to play against Australia today. His form is speaking in his batting & captaincy's stats. He has a self-occupied Venus and Saturn, which strengthens his horoscope. Saturn inspires him to work hard, and Venus bestows fame on him. He does, however, have Chandal dosha. We can predict that Babar Azam's performance would be exceptional. Jupiter is currently transiting in his horoscope favourably over the Moon and Saturn, resulting in higher benefits for him.
You too, have a chance to reach the semi-finals! You've heard that right; through our expert Astrologer's guidance, reach to the top in your life & defeat all the hardships with an expert guide. Call us now!
---
---