Tigor EV Launched by Tata: What's In Store for the Future?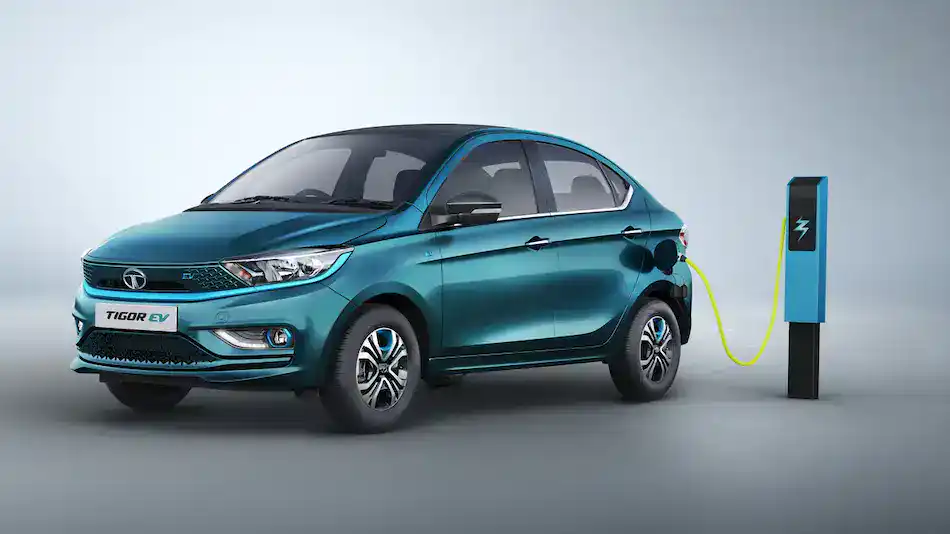 The automotive world is going electric, how can India lag behind? Recently, India launched a high number of new electric vehicles. Tata Motors joins the bandwagon with the electric car. Tata already has a compact Sedan, Tigor in their kitty. Tata's compact SUV Nexon already had an EV version, hence, adding more to this range can be a great scope for success for them. 
---
Tigor EV Price & Range
The Tigor EV is launched at the ex-showroom price of Rs11,99,000 for the base XE variant. While from the Tata dealerships it is available for Rs 21,000. Through this introductory price, Tata is playing its cards smartly as they are going to enter the environment-friendly bandwagon. It claims to have a certified range of 306 km (under controlled environment), which is on par with Tata Nexon EV's 312km range.
Tigor EV has scored 4-stars in NCAP safety ratings, which says a lot about Tata's manufacturing credibility. Can Tata rule the EV market with Tigor EV, considering their plan to launch ten electric vehicles before 2025? Let's find out. 
Find the future of your business here. 
---
Tigor EV Launch Details & Our Astrological Predictions
Launch Date: Aug 31, 2021

Launch Time: 11 a.m. IST
According to our astrological predictions, the positioning of Mars and the sun are favourable at the time of launch. The position of the sun indicates the growth and development of Tata. The main way to success is primarily played by the employees as they would show solidarity and determination which is required at such times.
On the other hand, Moon and Rahu in the 10th house of the launch kundali are giving mixed signals. It results in the afflicted moon that indicates a break in harmony. Rahu may bring a bad reputation to the company. Mobilisation of the resources is in store for Tata, which may put speed-breakers in their way to success.
---
So the final verdict is...
Overall, the timing of the launch seems to be perfect, and it would generate much-needed positive hype in the market. Let's hope! That would also change into sales as well. However, Tata may face some roadblocks in the way due to the positioning of Rahu and Moon in the launch kundali.  
---
---