The Best Travel Destination Ideas For Sagittarius Zodiac Sign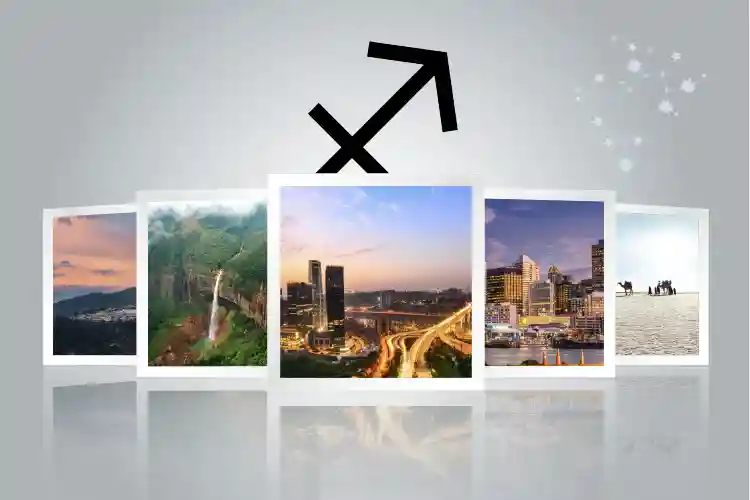 Sagittarius natives are the ultimate travel enthusiast among natives of all the other zodiac signs. They prefer to explore a new culture, places, customs and rituals. These zodiac individuals are social and love to chit-chat with new people around. Sagittarius people make sure that they enjoy the thrill and adventures of each and every trip. The bucket list of favourite travel destinations for Sagittarius might include some of the highly daunting adventures and places.
Archers like to gain more profound insights into the place they travel. They are always looking for a life-changing experience during travel. Based on the Archers' likes and characteristics, we bring a list of perfect travel destinations for Sagittarius.
What will you do in your life? Get access to premium horoscope reports.
---
Tawang
Nearby to the border of our neighbouring country, Tawang is the best travel destination for Sagittarius people. It also holds a great spiritual significance for Buddhist people. It is located at a high altitude of about 3048m and the birthplace of His Holiness, Dalai Lama, the spiritual leader of Buddhism. Tawang has a lot to offer for Archers. There are beautiful Buddhist monasteries and scenic natural beauty to fall into the bucket list of best travel destinations for a Sagittarius man or a Sagittarius woman.
Know about your strengths and weaknesses. Get access to our free Jnampatri  now!
---
New Zealand:
Also known as the world's end, New Zealand has everything for Sagittarius natives looking for. There are beautiful waterfalls, an enticing coastline and an attractive city life. Sagittarius natives enjoy meeting new people and explore a new culture. The Maori People are the original natives of New Zealand. Archers would love to explore their culture, customs and traditions. The land of Kiwi is undoubtedly a bang on travel destination for a Sagittarius couple who loves sports and adventure.
Did you Know the Top Five Travel Destinations for Libra ?
---
Shillong:
The Capital city of Meghalaya, one of the seven sisters, is full of scenic beauty and landscapes. Enough to attract travellers, Shillong has a soothing atmosphere. It is also known as the 'Scotland of the East. Cool winds and greenery around make it the best travel destination for Sagittarius zodiac couples.
Keen for an ideal match with Partner? Zodiac Compatibility Analysis
---
South America:
Just like a Pandora Box, South America will surprise the Archers with its charm. The place is a blend of different cultures and diversity. There is everything Archers are looking for in South America. It is one of the must-visit travel destinations for Sagittarius personality. The Archers will definitely enjoy the natural beauty and man-made wonders of South America.
---
Kutch:
There is a famous saying for Kutch, if you haven't seen Kutch, then you have seen nothing in life. It is true, indeed. Kutch has all the things to grab the attention of the Sagittarius natives. There is the White Desert of Salt, known as Rann of Kutch. Also, it has Mandvi Beach and the Black Hills to complete the travel list of Sagittarius natives. Apart from that, there is a Flamingo Sanctuary and a Wild Ass Sanctuary in Kutch. The beautiful handicrafts and cultural heritage of Kutch make it one of the most preferred travel destinations for Sagittarius.
All the Archers out there, looking for some thrill and excitement in life. Just pack your bags and leave now, as you read about the best suitable travel destination for the Sagittarius zodiac sign people.
Feeling Locked Away in Your Profession? Don't be Demotivated! Talk to Experts…
---
---