Bhratri Dwitiya or Bhai Dooj 2023: Know date, customs, legend and significance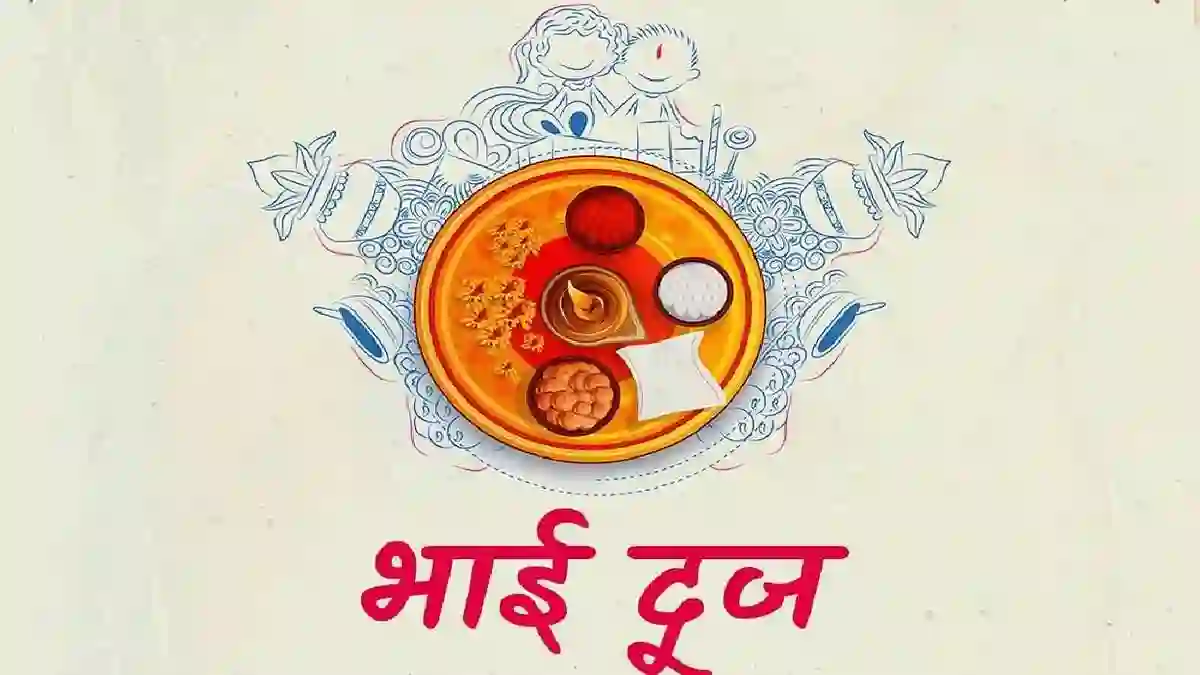 Significance of Holi Bhai Dooj
After Holi, Bhai Duj of Holi is celebrated by applying Tilak to the brother. So that he can be saved from all kinds of troubles. According to a legend, Yamraj visits his sister Yamuna every year on the day of Bhai Dooj. He had blessed Yamuna that on the day of Bhai Dooj, any brother who visits his sister's house, gets her to apply tilak and takes food from her, all his wishes will be fulfilled and he will never fear death. According to the scriptures, by doing Tilak on the brother on the next day of Holi, he gets freedom from all kinds of diseases and sufferings. Women, whether married or unmarried, celebrate this festival for their brother's well-being and their affection. On this day Tilak is applied by the sister on the forehead of the brother. After this she performs aarti of her brother. On this day most of the married women come to their maternal home to celebrate this festival.
Holi Bhai Dooj (Bhratri Dwitiya) date in the year 2023
| Holi Bhai Dooj (Bhratri Dwitiya) | March 9, 2023, day - Thursday |
| --- | --- |
| Dwitiya Tithi Begain | March 08, 2023 at 10:12 pm |
| Dwitiya Tithi End | March 09, 2023 at 11:24 pm |
Ingredients to be used on Holi Bhai Dooj
The worship plate of Bhratri Dwitiya (Bhai Dooj) consists of coconut, batashe, sweets, fruits, paan, roli, kumkum and akshat etc.
Rituals to be performed on Bhai Dooj
On this day, sisters make their brothers eat food of their choice.
To celebrate this Bhai Dooj, first of all the sister prepares a plate of aarti for her brother and lights a lamp of worship in it.
Then she applies tilak with kumkum-akshat on the brother's forehead and performs aarti.
Gifts sweets, fruits and coconut to brother.
After which brothers give gifts to their sisters.
Story of Bhaidooj
According to a legend, there lived an old woman in a town. He had a son and a daughter. That woman had married her daughter. Once after Holi, the son of that woman requested his mother to go to his sister's house and get Tilak done, to which the old woman agreed. The brother was passing through a forest where he found a river. The river told the boy that I am your death, and now I will not leave you alive. On this, that brother requested that first I should go to my sister's house and get Tilak done by her, then take my life. The river obeyed him.
After this he went ahead where he found a lion, that brother also said the same in request to the lion. After this he found a snake, in front of whom he repeated the same request. After so much struggle he reached his sister's house. At that time her sister was spinning yarn and when her brother called her, she could not recognize his voice properly, but when the brother called her sister again, she came out. After this, he happily fed his brother a delicious meal and sent him away with a sad heart by applying tilak. Seeing the brother very sad at the time of farewell, the sister asked him what was the reason for this sadness, then the brother told her everything.
Hearing the whole thing, the sister said wait brother, I will come after drinking water, and she went to a pond where she found an old woman and asked her the solution to her problem. On this, the woman said that it is the karma of your previous births that your brother is suffering, if you want to save your brother, then he can be saved if your brother postpones every disaster till he gets married.
Do you Know About Bhratri Dwitiya 2022: Date, Time, Significance, Celebration and Katha ?