Bhratri Dwitiya 2022: Date, Time, Significance, Celebration and Katha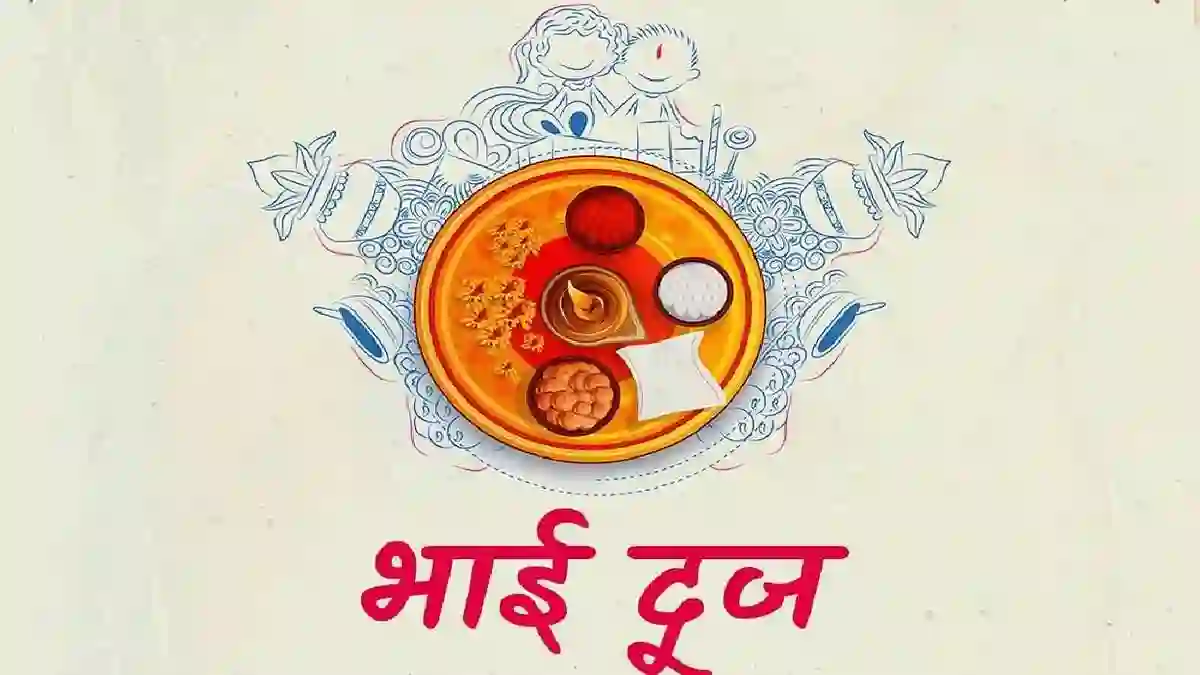 Bhratri Dwitiya 2022: Date And Time
| Event | Muhurat |
| --- | --- |
| Holi Bhai Dooj or Bhratri Dwitiya 2022 Date | Sunday, Mar 20, 2022 |
| Dwitiya Begins | Mar 19, 2022 at 11:37 am |
| Dwitiya Ends | Mar 20, 2022 at 10:06 am |
The Significance of Bhratri Dwitiya
On the day of the Bhratri Dwitiya, sisters apply "Tilak" on their brother's foreheads in order to protect them from all kinds of troubles in life. According to a legend, The God of Death and Justice, Yamraj visits his sister Yamuna every year on the day of the Bhratri Dwitiya. He had blessed her with a boon that said that any brother who visits her sister on this day gets "Tilak" applied on his forehead by her and eats food at her house shall have all his wishes fulfilled and will never be afraid of death.
Know about your strengths and weaknesses. Get access to our free Jnampatri  now!
According to Hindu scriptures, the tilak on the brother's head on this day frees him from all diseases and troubles in life. All women celebrate this festival as a mark of their affection for their brothers and wish for their well-being by performing an Aarti for their brothers and applying "Tilak" on their foreheads on this auspicious day.
What will you do in your life? Get access to premium Janampatri Reports.
How to celebrate Bhratri Dwitiya?
The celebration of Bhai Dooj is simple and extremely beneficial. By following the right rituals on the Day of the Bhratri Dwitiya, sisters can wish for the well-being of their brothers and protect them from all the troubles in life. So let us take a look at how one should celebrate the Bhai Dooj in 2022.
On this day the brother should visit his sister at her house.
To celebrate this Bhai Dooj, the sister first must prepare a plate of aarti for her brother that consists of the following items: coconut, batashe, sweets, fruits, paan, roli, kumkum and rice.
After preparing the plate the sister should light a lamp on the plate
Next, the sister should apply "Tilak" made with kumkum and rice on her brother's forehead and performs the aarti for her brother.
After the aarti, she must offer sweets, fruits, and coconut to the brother.
And in the end, brothers must give gifts to their sisters.
You May Like To Read: Rakshabandhan
The Bhai Dooj Katha
There are certain stories related to the Bhratri Dwitiya. Below are some of the legends related to this beautiful festival of brother-sister bonding.
Legend One
One of the popular legends of Bhai Dooj is about Lord Yamduta, god of death and his sister the Yamuna. Yamraj visited the Yamuna on the second day of Diwali. He was happily welcomed by his sister. On the arrival of Yamduta, Yamuna applied Tilak on his forehead, performed aarti, and prepared delicious dishes.
After seeing such a heartily welcome, Yamduta gave her a boon that every time a brother visits his sister on this day, they are blessed with health and wealth. Hence, this day is also called "Yam-Dwitiya".
Legend Two
In another story, Lord Krishna, after killing the Narakasura-the demon king, went to meet his sister Subhadra. That day was of Bhratri Dwitiya. Subhadra welcomed Lord Krishna, wholeheartedly and applied tilak on his forehead as a symbol of sisterly protection.
Need blessings for a happy life? Perform personalized live puja to defeat all sorrows.
Legend 3
One more story about Bhai Dooj which may originate from this festival is about Bhagwan Mahavir, the founder of modern Jainism. He attained nirvana and his brother King Nandivardhan was sad as he was missing him. In these times, it was his sister Sudarshana who comforted him. Hence, women are greatly admired on the day of Bhai dooj. Therefore, Bhratri Dwitya is also an important festival in Jainism.
Conclusion
We hope the above-mentioned details helped you to understand the story and the rituals of Bhratri Dwitiya. By following all the rituals properly, a sister shall be able to protect her brother from all troubles and ensure his well-being. We hope this Bhratri Dwitya brings joy and happiness to your family.

Keen for an ideal match with Partner? Zodiac Compatibility Analysis