Earth Day 2023: Learn The Significance Of This Ocassion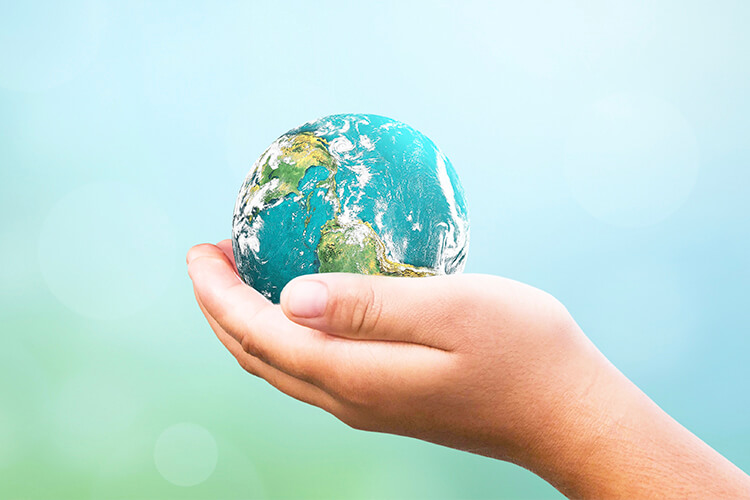 What Is Earth Day & Why do we celebrate it?
Earth Day is an international event that primarily focuses on the protection of the environment. The year 2023 marks the 54rd anniversary of the annual celebration. Restoring our earth is the theme of the nation that acknowledges how climate change has degraded our natural system, leading to the emergence of novel and fatal diseases as well as a crackdown on the world's economy.
The season of a pandemic has almost passed, but not the threat. And, the pandemic has made everyone realise the importance of nature. Nature not only protects and breathes life to all the human community, but it is everything. Thus, it becomes our sole purpose to see nature from a new perspective and contribute some of our precious time to protect the deteriorating environment. Climate change has become a big threat to our global community. And, to protect it from our greed and unnecessary ambition is our first duty towards the environment.
Along with nature, humanity also needs some sort of protection. Book personalised live puja, as a fruitful remedy.
First Origin of The Earth Day
The Senator of USA Gaylord Nelson organised the first Earth Day on April 22, 1970, after a historic event of an enormous oil spill at Santa Barbara, California in 1969, which caused huge devastation.
The first Earth Day was designed as an "environmental teach-in" to educate people to understand the importance of environmental conservation to eradicate climatic changes, pollution, protect endangered species, and move towards a sustainable future.
Besides this, the day has also given birth to landmark accomplishments such as the establishment of "Environmental Protection Agency in 1970."
Significance Of Earth Day: A Day To Tributing Mother Nature!
Earth Day is a day that aims to increase the awareness of the importance of the earth, its issues, and problems as well as consequences on humankind. Today, more than 1 million people know how nature is important for the well-being of society. Therefore, masses of people come out of their houses and respect mother nature by planting saplings, clean water bodies, and controlling pollution.
In the past, Earth day has garnered a huge significance when their head-on happened with a deadly novel pandemic. In which they get to know how nature is important and make both kids and adults conscious of adopting a cleaner environment.
In day-to-day life, People all around the world witness shortage of food, skyrocketing fuel prices, and the demanding global warming crisis that has wreaked havoc on the environment. Thus, various suggestions came to light to end all this distress like recycling, energy conservation, increase plantation and saving water.
Uncover what's in-store ahead. Get a free astrology yearly report 2023 for accurate future predictions.
Earth Day 2023 Celebration & Activities
Today, Earth day is not only confined to spreading awareness but also becoming popular to gather together and clean up litter, plant trees and simply reflect on the beauty of nature.
| Year | Earth Day |
| --- | --- |
| 2023 | Saturday, April 22 |
| 2024 | Monday, April 22 |
| 2025 | Tuesday, April 22 |
Some Crucial Earth Day Activities
Protect Natives Bees
Natives bees are great pollinators and they help to support the growth of trees, flowers, and other garden plants. Which serve as food and shelter for all kinds of creatures.
Bees houses are meant to increase pollination in your garden by super pollination solitary bees.
Building a native bee house in your garden helps your garden to grow more fruitfully and give you endearing results.
Recycle & Repurpose
Recycling and reusing things provides environmentally friendly ways to reduce the negative impact of a growing amount of waste on the natural environment.
Plant Wildflowers
Growing Wildflowers provides critical habitat for pollinators, beneficial insects, and wildlife, which is important for ecosystem function and pollination. Wildflowers can improve soil health, prevent erosion, improve water quality, and lastly, enhance forage conditions for livestock.
Decreases Plastic Dependency
Plastic takes thousands of years to degrade and thus it is necessary to limit the use of plastic dependency. Plastic takes thousands of space in landfill sites which contributes to polluting the environment and ocean. It is not easy to get rid of plastic in one go, so it is needed to reuse and recycle the community of plastic is a better option. At least it will provide some environmental relief.
Conserving Water
Conserving water is a need this day. It saves our environment from degradation. When you use the water-saving technique, you save money and divert less water from the rivers, bays, and estuaries. Which helps keep the environment healthy.
Astrological Significance Of Earth Day
The Earth Day horoscope features the Sun, Mercury, Venus, and Saturn in Taurus sign, which is considered the most grounded Earth sign. It gives Earth Day a practical agenda and highlights the peace and beauty of the earth. The chart also has Pluto placed in Virgo, which suggests growth and conservation. Besides, the Moon and Jupiter in Scorpio rule recycling and the regenerative forces of Nature.
The Earth has sustained humans who arrived as aborigines but gradually changed and destroyed the environment. Earth Day can be meaningful only if we strive to curb deforestation, urbanisation, industrialisation, plastic pollution, poaching, etc. Each day must be an "Earth Day". Every person must, in his own little way, try to restore all that is best and help in balancing the harm caused to the ecosystem.
Curious! which planet might be haunting your kundali? Get a free janampatri report to know in detail.
Wrapping Words
Earth day is celebrated every year on Apr 22, aiming to encourage everyone to save the environment, preserve it and stop it from degrading. The day inspires you to contribute to the conservation of the environment and make it a place where all human beings can live disease-free in the lap of nature.
Also, Read World Food Day