Jaya Ekadashi 2023 : The Day of Conquering All Your Inner Fear!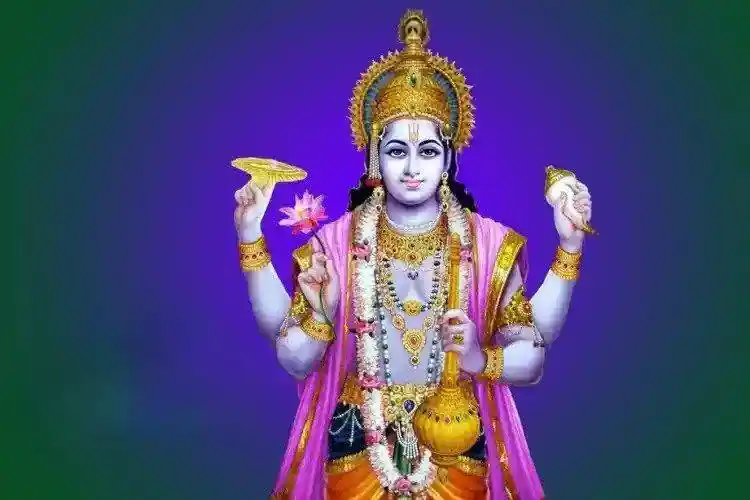 Jaya Ekadashi Vrat 2023 : Date and Time
| Event | Date and Timing |
| --- | --- |
| Jaya Ekadashi | Wednesday, Feb 1, 2023 |
| Jaya Ekadashi starts on | Tuesday, Jan 31, 2023, from 11:53 AM |
| Jaya Ekadashi ends on | Wednesday, Feb 1, 2023 till 02.01 PM |
| Parana time (Fasting) | Thrusday, Feb 2, 07:09 AM to 09:19 AM |
| Parana Tithi, Dwadashi ends on | 04:26 PM |
Jaya Ekadashi Significance
Parana marks the end of the Ekadashi fast. Parana is completed after daybreak on Ekadashi day. Ideally, the Ekadashi fast should be broken as soon as possible before the end of Dwadashi. For example, if Dwadashi Tithi is completed before sunrise, then Parana occurs only after sunrise, and it is considered a sin if not performing Parana within the Dwadashi Tithi. Even during Hari Vassar, the Ekadashi fast should be performed. For devotees who are fasting on Hari Vasara, they should wait until the fast is over. Hari Vasara Dwadashi Tithi marks the beginning of the first quarter period. Breaking the fast in the morning is the most beneficial; however, in the afternoon must be avoided. The Parana should be performed in the afternoon if one is unable to do it first thing in the morning.
Also Read: Shattila Ekadashi 2023
Sometimes, the Ekadashi fast is a two-day long process. Family members should fast on the first day of Ekadashi as on the second day it becomes "Second Fortnight Day". According to sages, people seeking salvation should fast on Duji Ekadashi. The Duji and Vaishnava Ekadashis fall on the same day when Ekadashi and worshippers of Lord Vishnu should fast both days on Ekadashi.
Bring peace and prosperity to your life by performing Vishnu Puja.
Jaya Ekadashi Vrat Vidhi and Puja Vidhi
Those fasting on Jaya Ekadashi should bathe early in the Brahma Muhurta.
Then the place of worship should be cleaned completely and showered with Gangajal or holy water.
Put the Vishnu and Krishna shrines or pictures.
Worship must start immediately after the placement of the idol.
While adoring, chant Lord Krishna's songs, Vishnu Sahasranama, and Narayan Stotra.
Offer them goddesses prasad, coconut, water, basil, fruits, incense sticks, and flowers.
Mantras should also be repeated during adoration.
The next day, on Dwadashi, Parana should be done only after worship.
On Dwadashi, after catering food to Brahmins, give them janeu and betel nut. Eat only after completing this ritual of Jaya Ekadashi.
Jaya Ekadashi Vrat Katha
In prehistoric days, a festival was held in the Nandan forest, where monks and sages-to-be joined all of the deities for a day of chanting and celebration. A Gandharva singer by the name of Mallyavan and a dancer by the name of Pushyavati were performing at this festival. Pushyavati was entranced by Mallyawan's physical appearance and began attempting to seduce him. This influenced Malyavan, who became drawn to Pushyavati and completely forgot about Suratal as a result. Due to the absence of synchronisation in his music, the colour of the festival began to fade, causing Devraj Indra to become enraged, and he banished both of them to the planet Earth.
He began living the lives of both demons in the Himalayan woodlands of darkness. He felt regret for his misdeeds and regret this wicked life. On Magh Shukla's Jaya Ekadashi, they both ate only tuber root, and nothing else, and slept under a peepal tree, asking for forgiveness of his mistake and vowing never to make it again. The next morning when they woke, he found himself relieved from their terrible life, unaware of the fact that it was Jaya Ekadashi and inadvertently fasted for it. So Lord Vishnu's grace was on him and they were both emancipated from the demon yoni. Astonished to see Malyavan and Pushyavati heading to heaven, he inquired both about redemption from the curse. Then he talks about the impact of Jaya Ekadashi fasting. Since then, folks assume that fasting on Jaya Ekadashi washes them of sins.
Conclusion
According to Hindu mythology, on the day of Jaya Ekadashi, one should refrain from harbouring animosity in one's heart and should adore Lord Vishnu with all one's heart and soul. The emotions of hostility, deception, and lust should not be brought to mind at any time. Reciting the Narayan Stotra and the Vishnu Sahasranama would also be quite beneficial during this period. The blessings of Mata Lakshmi and Shri Hari Vishnu are pouring on those who observe this fast with all of its rites.
Book personalised Laxmi Puja for opulence and prosperity.